Few weeks after a military plane crashed while landing at the Maroua Salak airport in the Far North region, Cameroon's Territorial Administration Minister has visited the area to assess the road network.
Minister Paul Atanga Nji led a 7-man ministerial delegation to Maroua for a 4-day working visit which started yesterday September 3, to end on September 7, 2020.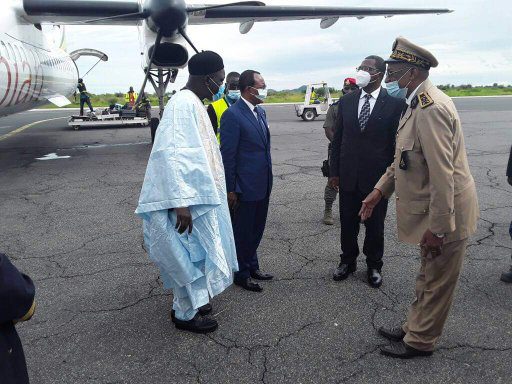 Within the context of the visit, the ministers are expected to make stops at ongoing reconstruction sites in the region.
The team will also provide assistance and comfort to families affected by the recent floods in the region. What remains uncertain so far is the sustainability of measures put in place to contain effects of the region's floods.
Last week's floods caused a lot of damage to the road network of the region which was already believed to be limping as many had not been maintained for decades.
A key bridge in the area linking Maroua, Kousseri and neighboring countries, Nigeria and Chad was also swept off by the floods, making it all worse.
While many have lauded the initiative, others were worried about the choice of transportation. The ministers used an Ethiopian Airlines plane, a move many believe demonstrates the weaknesses of the country's aviation sector in general and the Cameroon Airlines Corporation, Camair-Co in particular.
Many have also accused Minister Atanga Nji of snubbing Nguti and Fontem in the South West also affected by natural disasters, as he paid a visit to the Littoral and West regions days back.
MMI
You can help support our work through the link below