Initially intended for the transfer of power in Burundi to happen in August, the new president of Burundi Evariste Ndayishimiye will be sworn into office today in the country's capital Bujumbura, while the remains of the former president still at the mortuary awaiting burial.
The constitutional court of Burundi had ruled last week that the president could be sworn into office as soon as possible. Former and outgoing president Pierre Nkurunziza suddenly died last week of a cardiac arrest before the official handing over ceremony could be done.
There were equally unconfirmed the former president 55, was suffering from the Covid19 pandemic which could equally have been the reason for his demise. Nkurunziza's government was accused of presiding over a government that carried out grave human right violations and serious crackdowns on the country's opposition parties, activists and most of all journalists who dared speak against the despotic leader.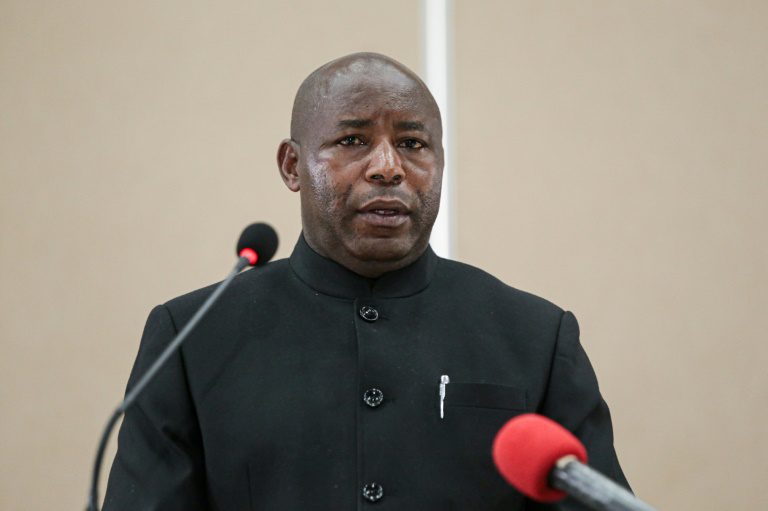 Former deceased president equally downplayed the existence of corona virus in Burundi, making the disease to gain grounds in the country with the president's negligence.
Like the former president, Ndayishimiye, 52, was equally a rebel leader and a close ally to Nkurunziza.
The pair worked closely during the Arusha peace talks between the government and the FDD rebels in 2003, which resulted to an agreement for power to be shared between the FDD and the rebels. He was named minister of the interior in 2006, before becoming the president's military advisor and then secretary general of the ruling party (CNDD-FDD).

He was heavily backed by Nkurunziza to be next president and was finally declared winner of the May's presidential election. There were serious outcries by the country's opposition parties, saying the elections were full of irregularities and a high level of electoral fraud. They accused the president of rigging the polls in favour of his long time friend and ally Ndayishimiye.
Mimi Mefo Info
You can help support our work through the link below