The Cameroon Bar Association would today June 18th, 2022, elect leaders for its 15 executive positions.
The process is set to hold at the Yaounde multipurpose sports complex.
Seven lawyers: four males and three females are seeking the top job of the Cameroon Bar Association.
They are seeking to replace late Bar President, Barrister Charles Tchakounte. Barrister Charles Tchakounte died in Paris in October 2020, of COVID-related complications.
Barrister Claire Atangana Bikouna was been interim president of the Cameroon Bar Association and has since been running affairs of the institution.
She is currently being challenged by six other candidates for the top job.
The other contestants include: Arlette Ngoula Fotso, Ebah Ntoko Justice, Ernest Duga Titanji, Mbah Éric Mbah, Philippe Olivier Memong, and Suzanne Tam Bateky.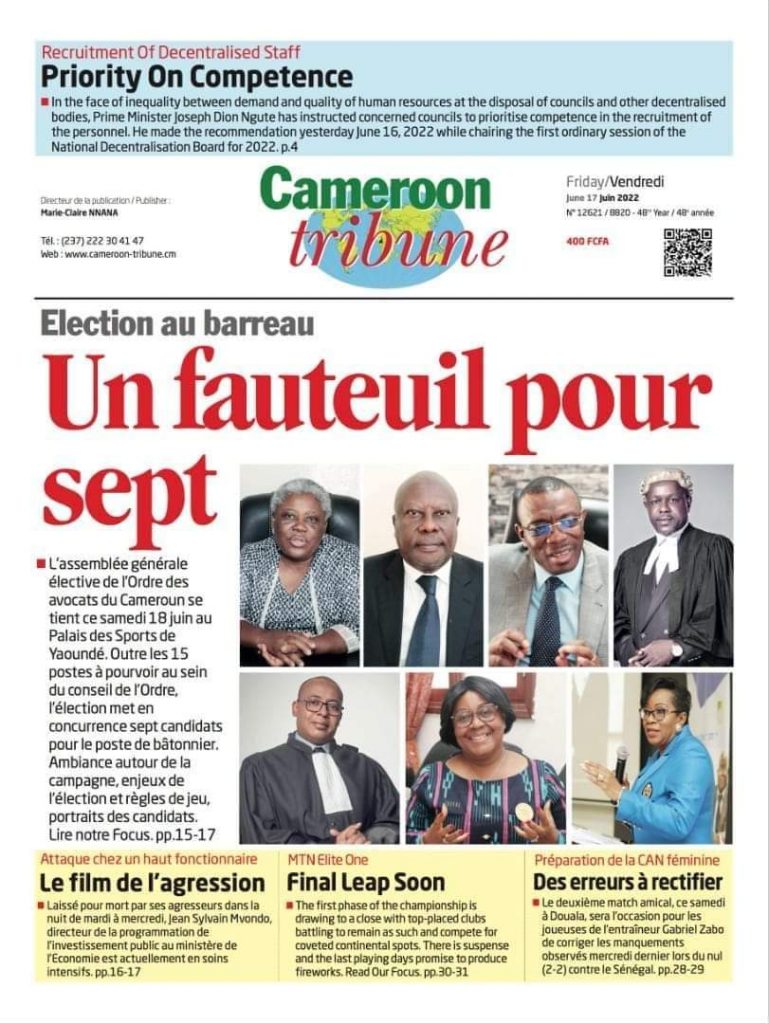 They will be seeking the votes of over 3,700 lawyers. Other positions under contention include: President of the General Assembly, Vice President of the General Assembly and 15 Members of the Cameroon Bar Council.
Mimi Mefo Info
You can help support our work through the link below