The life of a 3-year-old kid named Desmond has miraculously been saved by health practitioners in Cameroon's South West region.
They pulled out a coin that was stuck in the kid for months and had made life nearly unbearable for him.
Ayah Ayah Abine of the Ayah Foundation that catered for the kid, who with his mother are internally displaced owing to a four-year-long armed conflict, revealed that he is being observed keenly after the process to take out the coin.
"The surgery was successful but the kid still feels some pain in his chest, where the coin got stuck … we agreed she (Desmond's mother) returns to hospital tomorrow with the kid," he told Mimi Mefo Info.
"That's the situation for now. We hope and pray it's not too serious as it seems," he adds.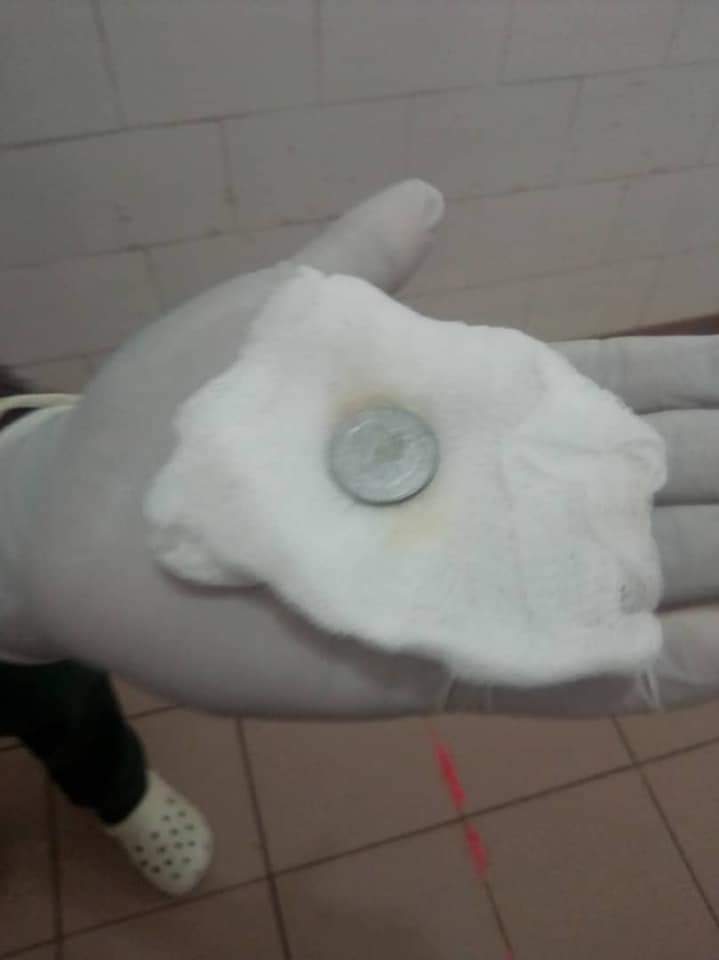 Desmond is one of several beneficiaries of the Ayah Foundation that has been tirelessly working to better the lives of thousands across the country.
Desmond and his mother prior to the armed conflict in Cameroon's English Speaking regions lived in Ekona, a town in the South West region that is now a shadow of itself.
Like many other families, they were forced to flee when the fighting between soldiers and separatist forces intensified, leaving them helpless like thousands more living in neighboring Nigeria and other parts of the country.
Mimi Mefo Info
You can help support our work through the link below