The Cameroon government killed Buea-based journalist, Samuel Wazizi, days after his abduction by soldiers.
According to today's issue of this government sponsored newspaper, Samuel Mbuwe Wazizi died in August 2019. His whereabouts has been kept in the dark – he has never appeared in court or seen by his relatives, colleagues and lawyers.
The paper adds that the family of Wazizi "who was spokesman for armed separatist group" was immediately notified. Wazizi was abducted on August 2nd 2019 in Buea.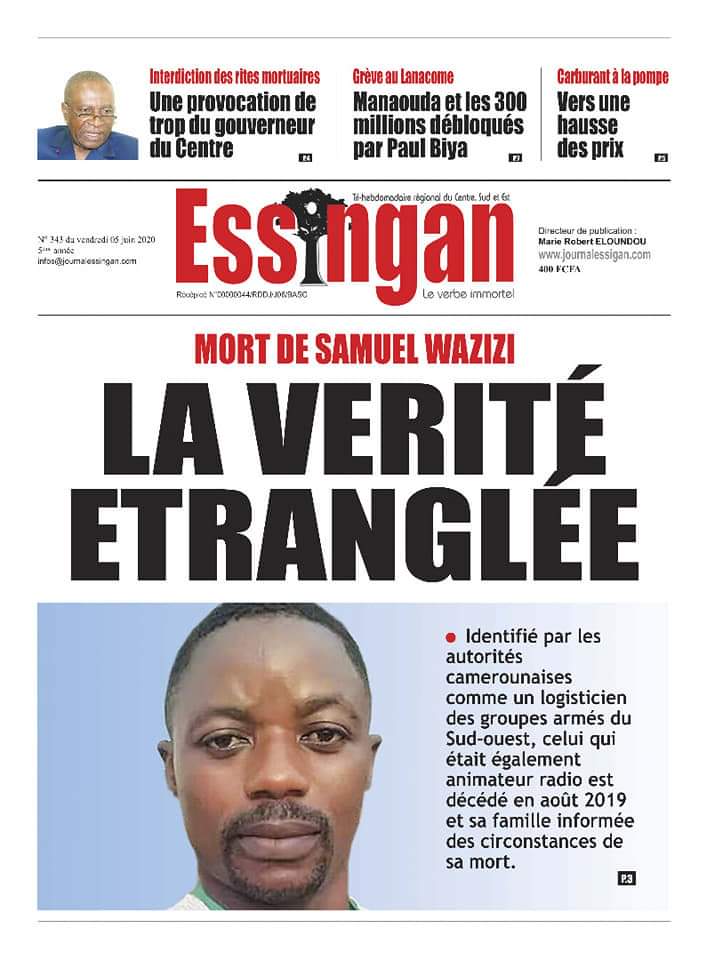 How can that be possible when:
-No court proved Wazizi was a "terrorist"
-Wazizi's lawyers and relatives insist they were kept in the dark?
-They were never informed about his whereabouts and they never saw him?
-South West Governor says he was taken to Yaounde and government alone has answers?
-SNJC President, Denis Nkwebo says he died at Yaounde military hospital (but failed to say when and where the body is)
-Wazizi's corpse has not been seen by any
-Is the newspaper the new mouth piece of the government or authorities that be, are on leave to issue a statement and render account?
We will not rest until the truth is uncovered and responsibilities taken.
#WazizisLiveMatters and we want
#JusticeForWazizi
(C) Mimi Mefo Info
You can help support our work through the link below