Found in Cameroon's South West region, Kupe Muanenguba division is renowned for its cocoa producing prowess.
Farmers have for the last four years, however, gone through a lot of challenges to grow the produce and fend for themselves due to the ongoing war.
Farmers say this year's revenues might be the least, owing to the actions of separatist fighters.
Commonly called Amba boys, they are compelling farmers to make a financial contribution to them before marketing their cocoa.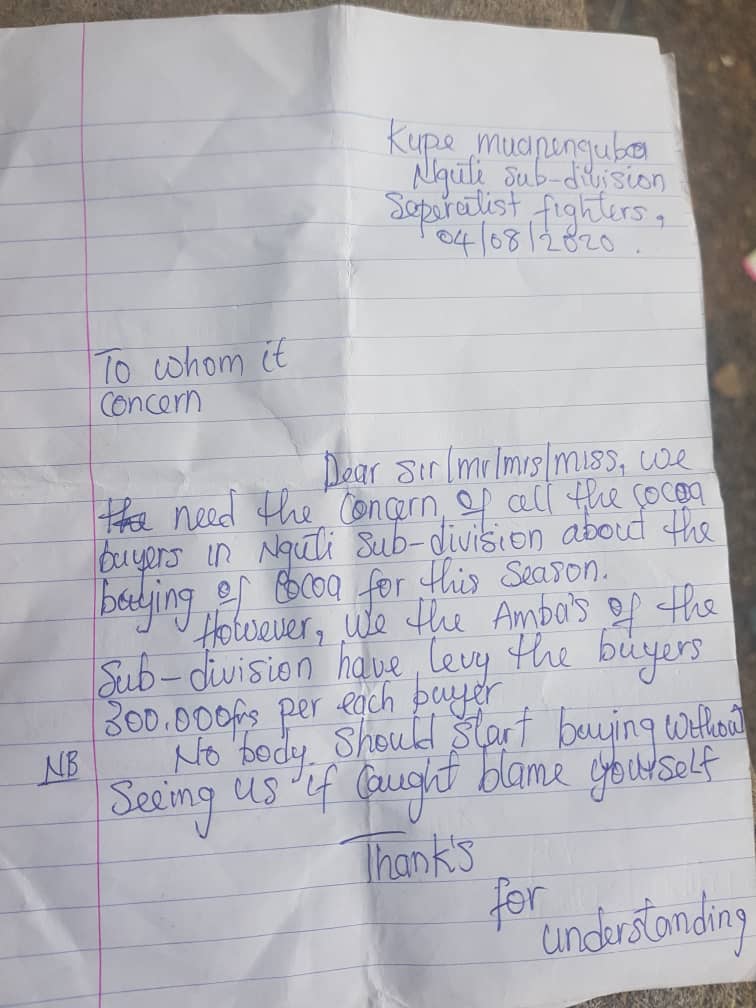 They write: "We the Amba boys of Nguti Subdivision have levied the storekeepers 100,000frs.
"We the Amba boys of the subdivision have levied the buyers 300,000frs per each buyer."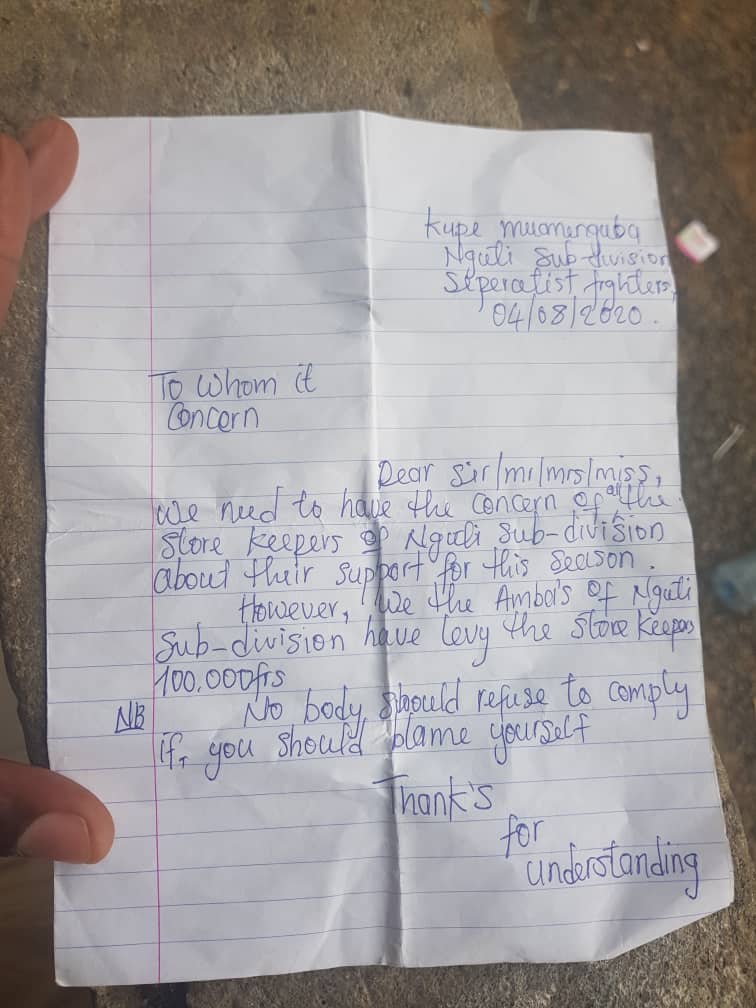 "Nobody should start buying without seeing us first. If caught, blame yourself," they warn.
The decision by separatist fighters is not the first of its kind, as they often compel residents and travellers to make financial contributions for their cause.
Separatist fighters in the Anglophone regions are also known for using violence on civilians and those that fail to adhere to their demands. Several civilians have since been killed in the wake of the protracted armed conflict.
Mimi Mefo Info
You can help support our work through the link below