By Tata Mbunwe
The lawyer defending detained media billionaire Jean Pierre Amougou Belinga, has denied his involvement in the gruesome murder of journalist Martinez Zogo, stating that information about his guilt is false.
Barrister Charles Tchoungang, former president of the Cameroon Bar Association, made the remarks during a press briefing in Yaounde on Friday, February 17.
He insisted that the CEO of l'Anecdote Media Group was arrested without a warrant and his house searched without official authorisation.
Charles Tchoungang's press conference came exactly one month after Martinez Zogo was abducted in the nation's capital Yaounde, before being found dead five days later.
Suspected of sponsoring Zogo's killing, Amougou Belinga was arrested on February 6, after a confession made by Justin Danwe (Deputy Director of Special Operations at DGRE) directly linked him to the crime.
Batonier Charles Tchoungang, however, said Amougou Belinga is being falsely accused and that Reporters Without Borders and other media have been giving out a false and one-sided narrative.
"I can no longer accept that my customers are dragged into the mud by people who do gutter journalism. People who should go to the source to look for the right information but prefer to invent scenarios," Batonier Charles Tchoungang said.
"If you knew what we know in this file, 90 percent of what is written or published on the media is unfounded."
Barrister Tchoungang dismissed as false reports that allege Amougou Belinga's father-in-law, Raymond Etoundi Nsoe, who was arrested with him, has corroborated Justin Danwe's claims about his involvement in the murder of Martinez Zogo.
"I want to disprove with utmost reservation the affirmation made by Mr. Zogo of Equinoxe, where he claims that Colonel Nsoe had negotiated the security of his family and that in return he would make deep statements confirming Colonel Danwe's statements. I wanted to deny them because we are also his lawyers," he said.
"This is unacceptable. This is not acceptable. I am saying this here as loudly as they are my friends. They have my phone number. Guy Zogo that I know could call me on the phone to ask me if I confirm or deny."
Jean Pierre Amougou Belinga is among several prominent persons who has been arrested in connection with the murder of Martinez Zogo.
Also, the Director of the secret service (DGRE), Maxime Eko Eko, was arrested alongside his subordinate Justin Danwe, who implicated his boss in a confession.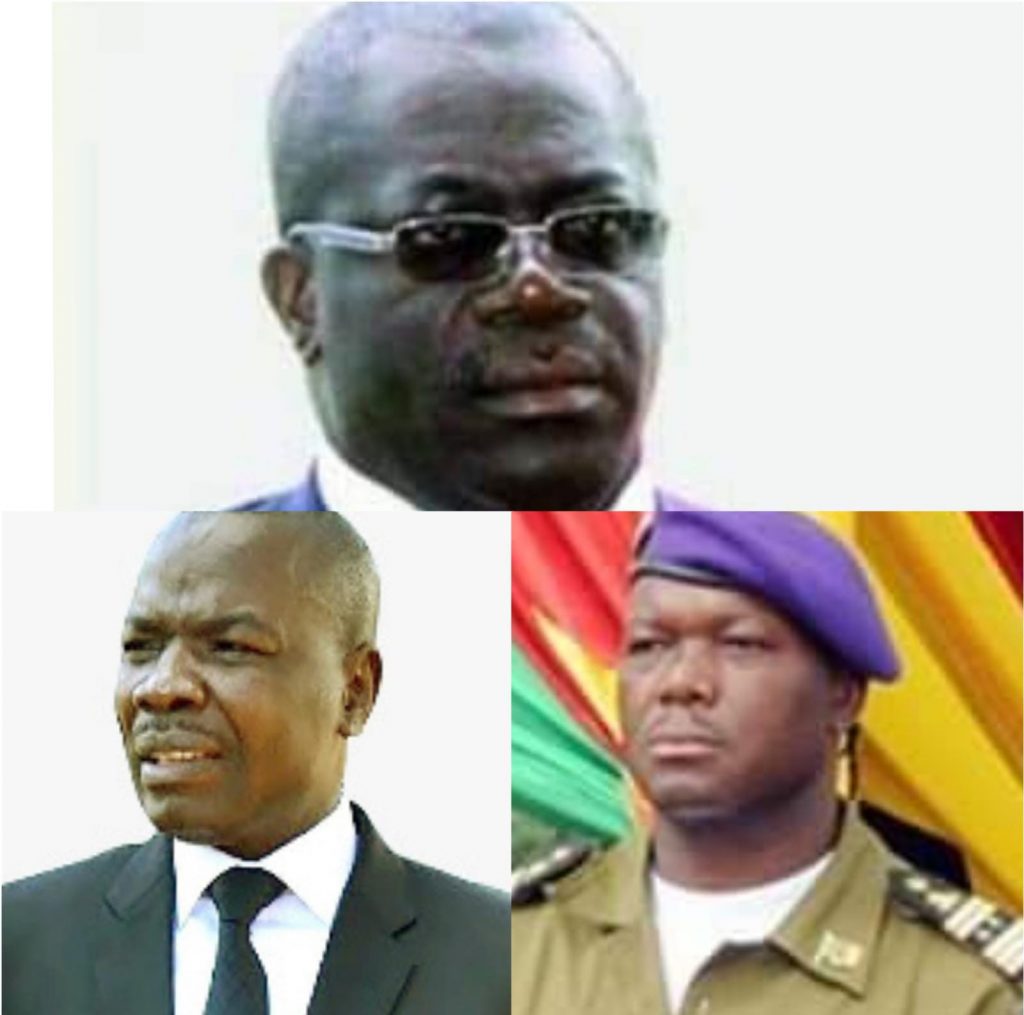 Among those also accused for the journalist's murder is the Minister of Justice and Keeper of the Seals, Laurent Esso, who is alleged to have given orders for Zogo to be killed.
He has however not been arrested and no official statement has been made regarding him.
Mimi Mefo Info
You can help support our work through the link below