Indomitable Lions of Cameron goalkeeper, André Onana has finally broken the silence on his recent suspension from the National Football team.
In a letter made public today November 29, 2022, André Onana expressed his commitment and dedication for the country and the National team.
Onana said his was not given the opportunity to defend the country's national during the Lions' match against Serbia on Monday – an assignment he "always carry out with discipline and success."
He, however, added that:
"I have put all my efforts and energy into finding solutions to a situation that a footballer often experiences but there has been no will on the other side," he said.
André Onana continued that: "Some moments are difficult to assimilate. However, I always respect and support the decisions of the people in charge of pursuing the success of our team and country."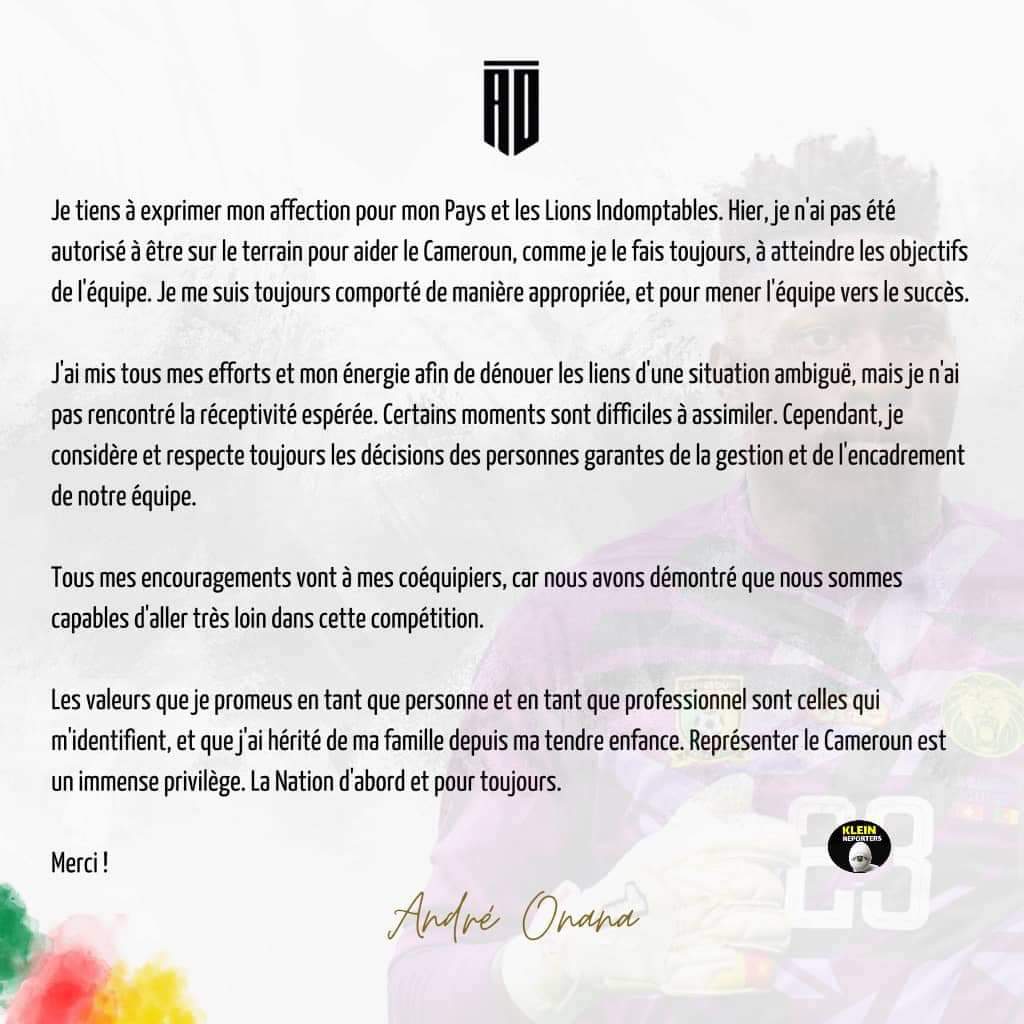 He concluded by noting that representing Cameroon has always been a privilege. "I have always upheld the same values and professionalism from childhood."
Onana has, however, not explained why he was suspended by Rigobert Song, National Football team coach from the squad.
Genesis
On Monday, November 28, 2022, Andre Onana was exempted from the list of players to face Switzerland in the FIFA 2022 World Cup game.
Reports say the player has been suspended by the Indomitable Lions' coach, Rigobert Song for indiscipline.
This was confirmed in a recent release by the Cameroon Football Federation (FECAFOOT) who expressed their utmost support vis-a-vis Rigobert Song's move.
By Amina Hilda
You can help support our work through the link below