Dozens of youths have been arrested, beaten up and undressed publicly by soldiers in Matoh, a village in Konye, Meme Division, South West region of Cameroon.
The arrest according to reports was in a bid to capture Ambazonian fighters.
"They were forcefully taken out of their houses in a military raid carried out on the morning of Thursday, March 2, 2023 at about 2:0 AM," a source revealed to MMI.
"Later in the day, they were forced to trek for more than three hours from Matoh to mile 12-Diongo," our source went on.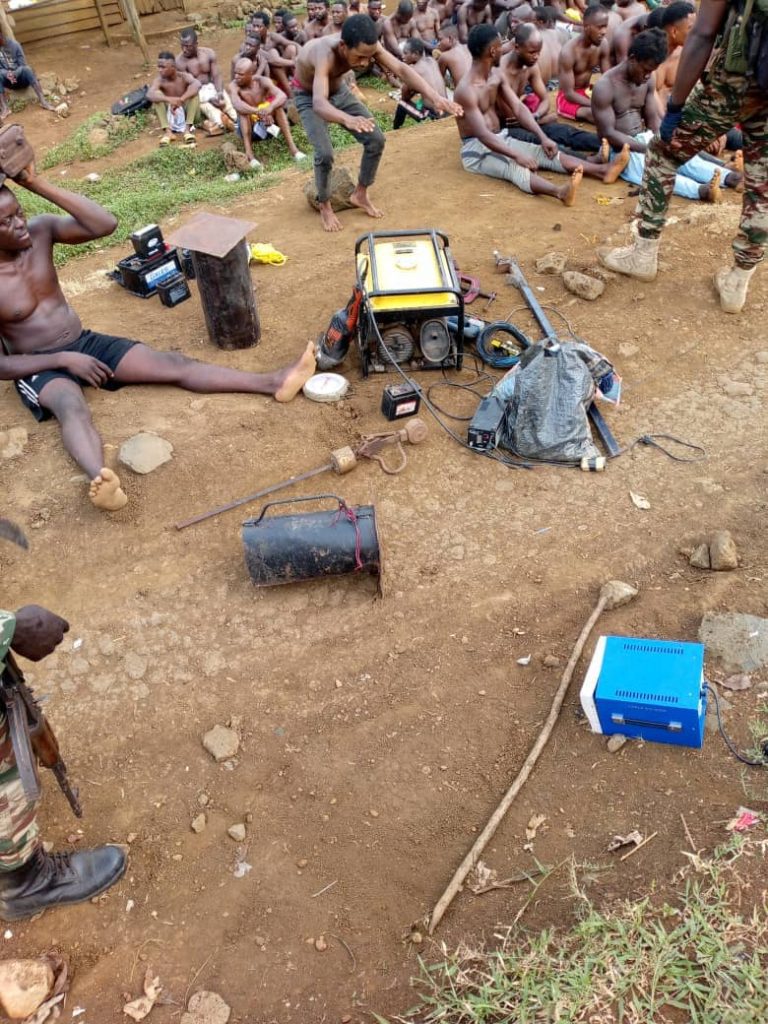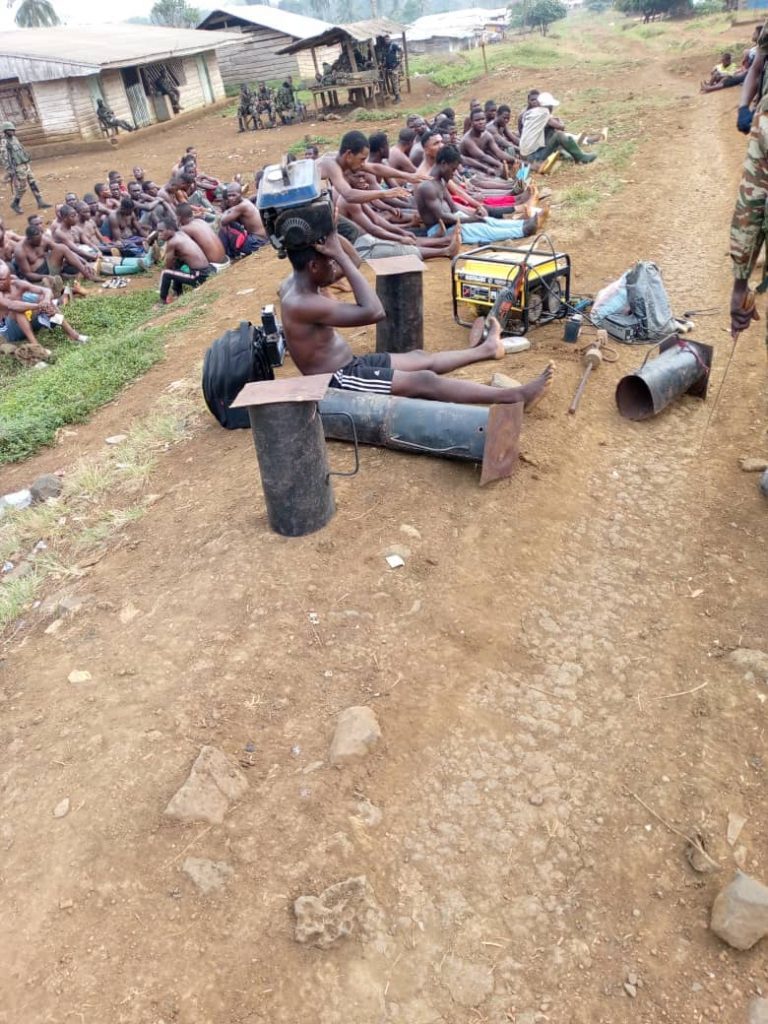 The youths were later transported by a military truck to their barracks.
The families of the detained youths have been left in anguish as they continue calling for the immediate release of their sons.
BELOW ARE NAMES OF YOUTHS ARRESTED AND TAKEN AWAY FROM MATOH BY MILITARY ON THE 02nd OF MARCH 2023.
1) Motombi Franklin Nombo.
2) Epimba Terrence
3) Sakwe Evans
4)Ituka Clovis
5)Bali Isreal
6)Ndifor Thomas
7)Ituka Jasper
8)Bokwe Wilson Sakwe
9)Meme Michael
10) Ituka Desmond
11) Kumnchou Desmond
12) Nanje Kennedy Nanji
13) Nayuko Raymond
14)Ndifor Clude
15)Itoe Ndifor
16)Bokako Fidelis
17)Ndifor Beya
18)Nde Evaristus pendant
19)Elangwe Kingsley
20) koyo prisos
21) Elangwe Meshach
22)Itoe Julius Nanje
23)Isaki Christopher
24)ITOE Gislain Stephan Naliomo
25) Nanje Dressfield
26)Esono Mosonge Samuel
27)Aseh Nelson
28)Nanje Felix
29)Ebune Ernest Eboa
30) Koyo Mathias
31)Nanje Felix
32)Tikum kelvin
33)Enoko Dieudonne
34) Esomba Junior
35) Itoe Philip Omam
36)Obu Cletus
37)Ituka Nelson
38)Ituka Clinton
39) Nanje Cedric Itoe
40) Nombo Elvis
Ekonye Simon
41)Motia Derick
42)Nanje Boris.
A number of our people were also arrested in Mofako kindongi on the same day, we don't know what is going on my people,I go in peace
By Amina Hilda
You can help support our work through the link below