Refugees of Nigeria's Cross-River state have reacted bitterly to the announcement by the governor of the South West region, Bernard Okalia Bilai which states his intention to visit them in Nigeria.
The news was made public by Governor of Cross-River State Prof. Ben Ayade on the 10th of August, in a statement to Benard Okalia Bilai which stated "I am delighted to hear that your country is making efforts for peace to return to those two major provinces. The international view of what is happening in Cameroon is not good for the black man".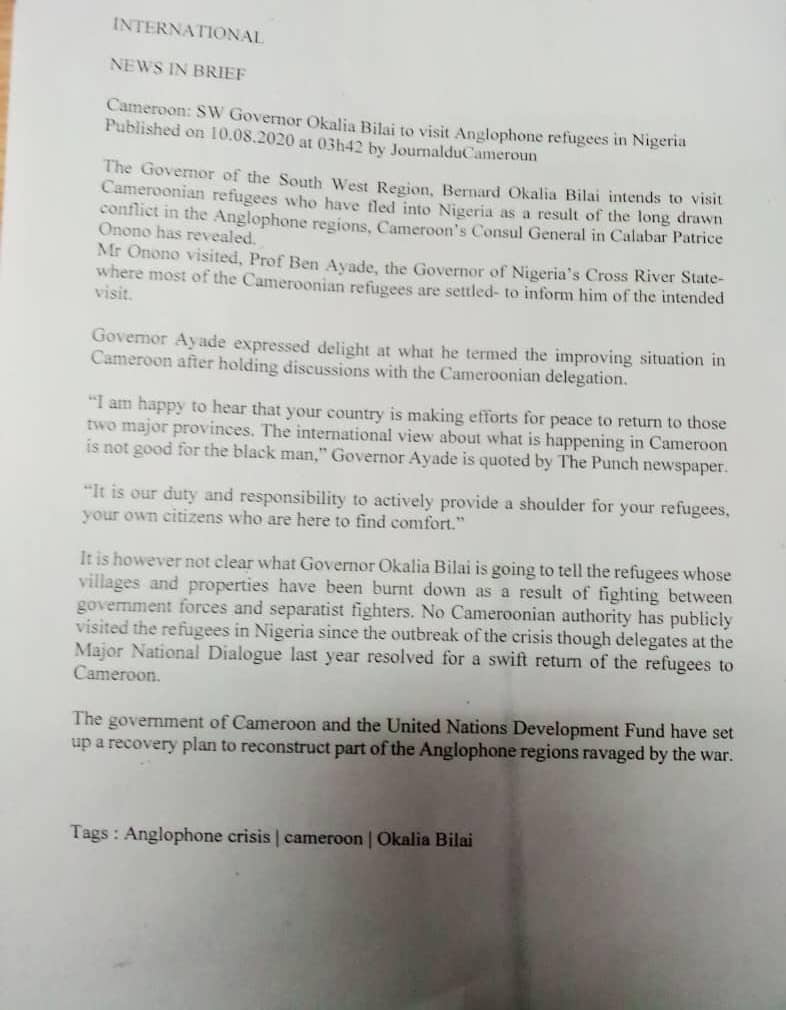 Upon hearing the news of the governor's planned visit to Nigeria, the Anglophone refugees in Nigeria reacted swiftly by publishing a communiqué saying they do not approve of the governor's visit to them.
In the communiqué, they reminded the governor the reason for they being in Nigeria in the first place is due to the war that was declared upon them by the government which forced them to leave their homes to a foreign land.
They equally pointed out to the intimidations by government agents who continue to persecute them even while in a foreign country.
"In our course of stay in Nigeria…we have faced invasions of certain refugee camps lately identified to be Cameroon security officers who arrest refugees and forcefully take them back to Cameroon. Most of the people carted away have not been seen till today" they stated.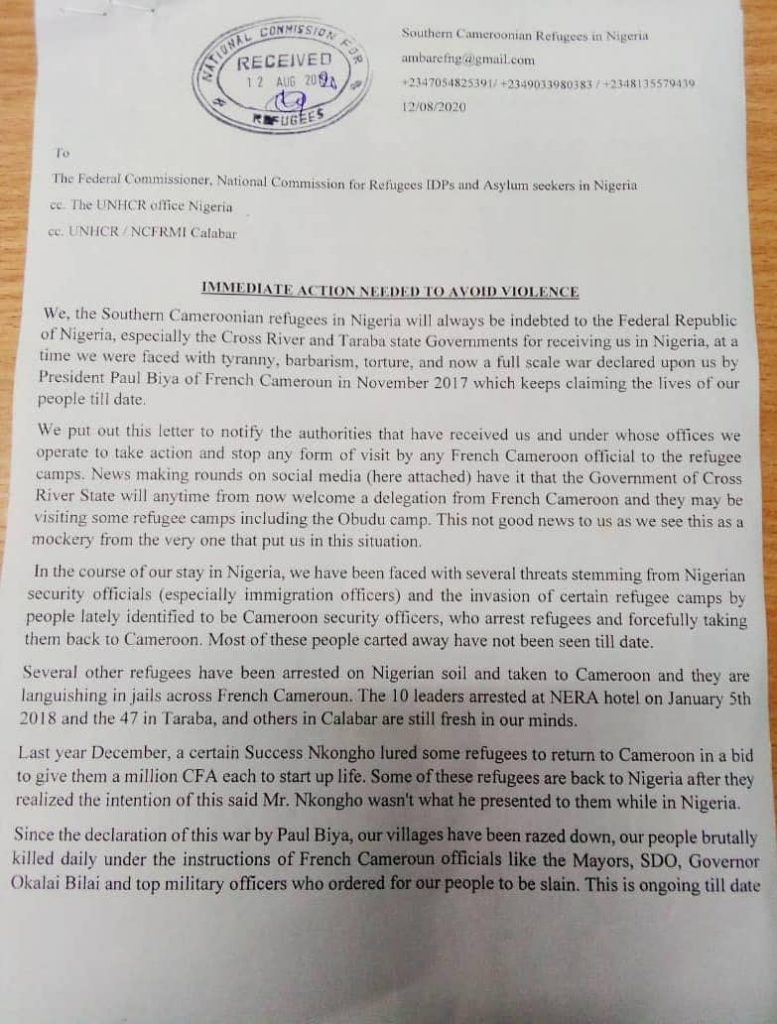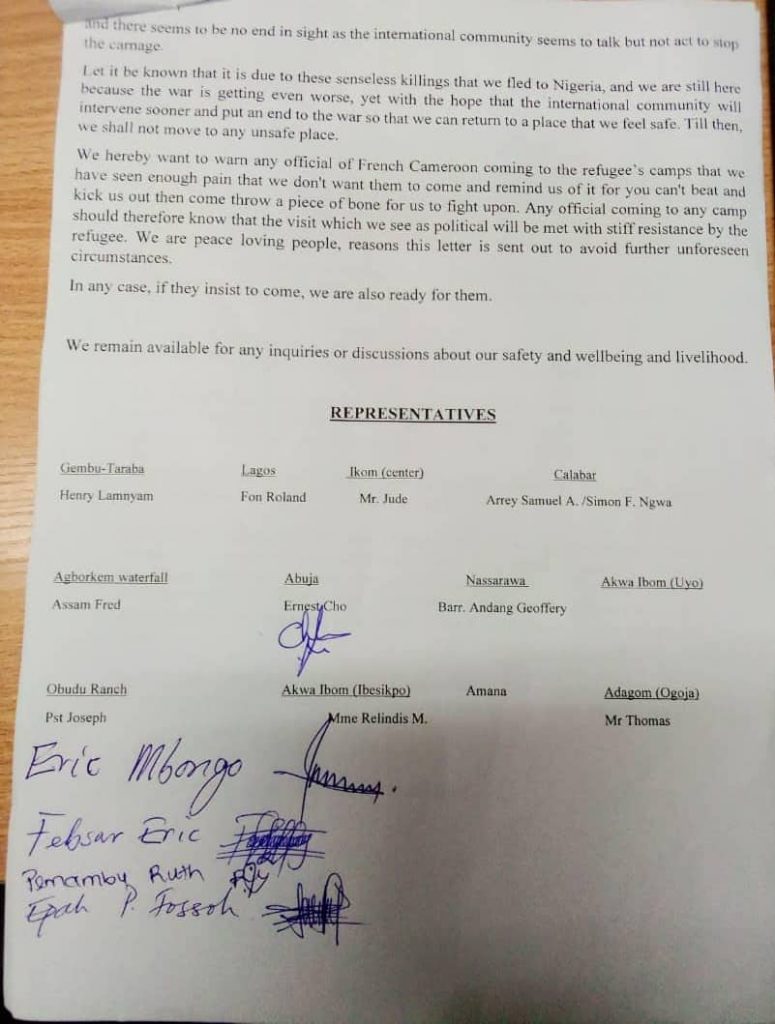 With several grievances against the Cameroonian government clearly pointed out by the refugees in the communiqué, they then warned that any oncoming Cameroonian official into the refugee camps in Nigeria should be prepared to be faced with stiff resistances.
"We hereby want to warn any official of French Cameroon coming into the refugees camp that we have seen enough pain that we don't want them to come and remind us of. For you cannot beat and kick us out then you come throw a piece of bone for us to fight over. Any official coming into any camp should therefore know that the visit which we see as political will be met with stiff resistance by the refugees. We are a peace loving people, reason why this letter is sent out to avoid any unforeseen circumstances" they concluded.
It is now left to be seen whether the governor will give any form of formal response or will defy the letter and go ahead with his planned visit.
Mimi Mefo Info
You can help support our work through the link below