Renowned Cameroonian politician and President of the Cameroon People's Party, CPP, Kah Walla has reunited with world female leaders like Hilary Clinton at inauguration of the Vital Voices Headquarters in Washington DC, USA.

Vital Voices is a grouping of women leaders, heads of humanitarian organizations, and female activists from across the world, to empower women.

The global Institution is co-founded by former U.S Presidential candidate runner-up, Hilary Clinton, also present at the inauguration.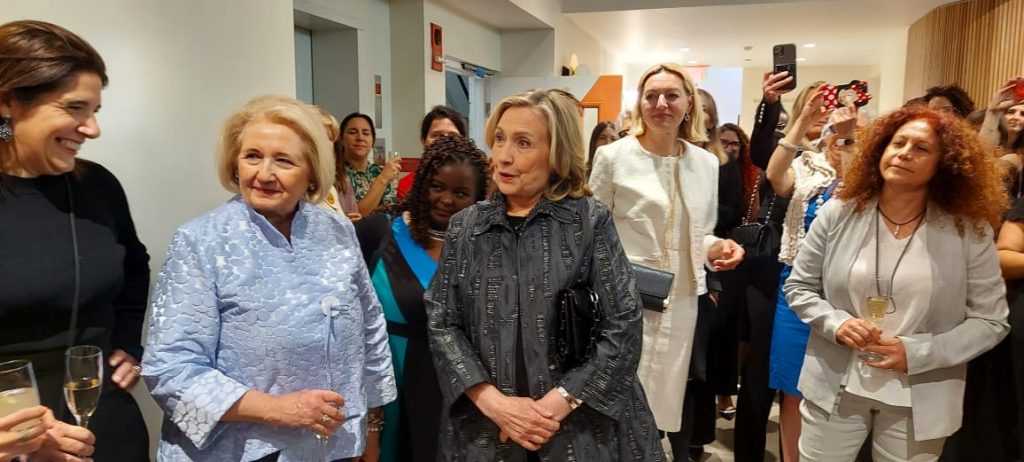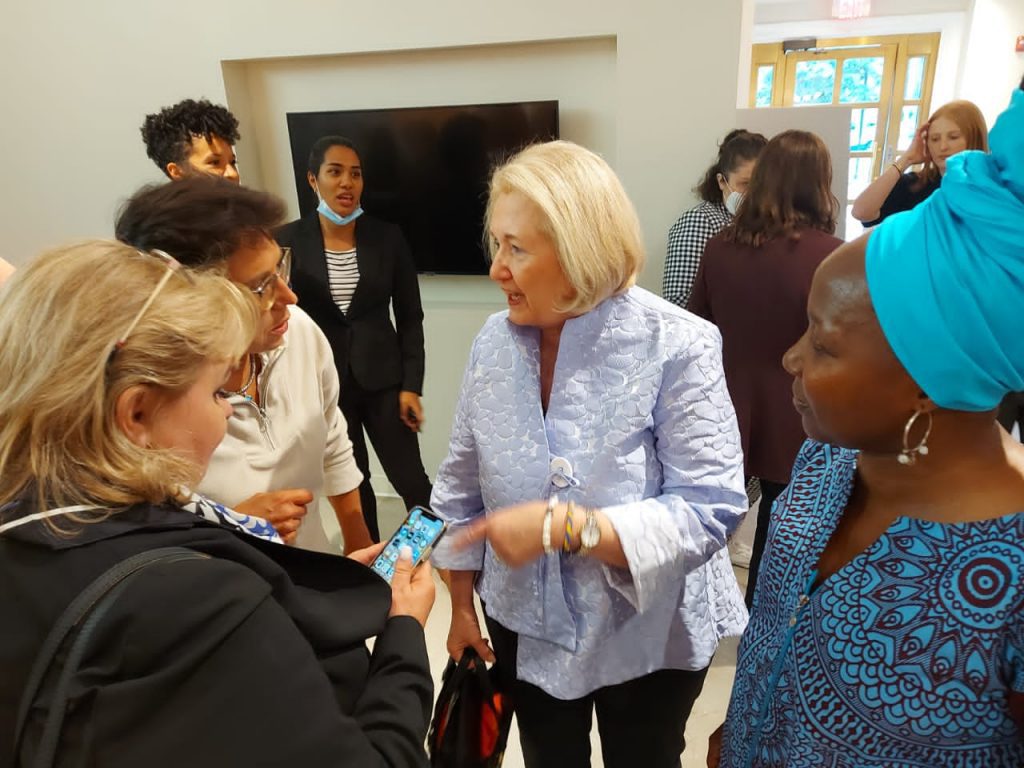 Hillary Clinton, the head of the organization said the inaugurated building in Washington DC will serve as an avenue for young women leaders to interact.

"…this building will permit women from everywhere, especially young women, to be together to learn and to share, support each other, to celebrate the good times and pick themselves up from the bad ones," Clinton stated.

In a panel discussion which followed the event, Cameroon's Kah Walla, a renowned human rights and women's advocate outlined her political ambition and called on all women leaders to think bigger.

"…we cannot trust those who have built the current power system to transform it, these women here need to take charge," She said , adding that"…for me, I have been working tirelessly to become the president of Cameroon, and it will happen, but it also means stepping into space at the world bank, at the IMF, not just to have a woman there, but to transform it".

Other notable female leaders present at the panel included Diane Von Furstenberg, chairman of the Diane Von Furstenberg Studios, Kate James, chairman of the Board of Vital Voices, and Hillary Clinton, former U.S Secretary of State.
Mimi Mefo Info
You can help support our work through the link below