Following a raid early yesterday in Bali Nyonga in the North West region Cameroon, residents say the army continued burning houses in their locality all evening leaving them in fear.
The latest victims are those resident in the compound of late Professor Doh, father of late former Minister Delegate at the presidency, Lucy Gwanmesia a source hinted.
"The whole compound and the small house where his remains are found are on fire as we speak" the source said.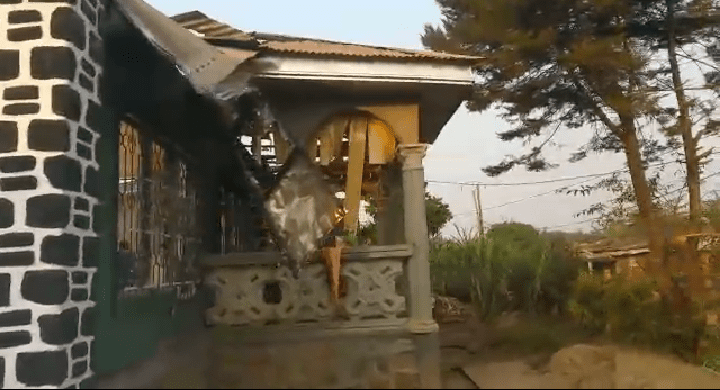 About four people are said to have been killed as a result of the military raids and several houses razed to the ground.
The raid comes as one on several different villages in Anglophone Cameroon by the military ahead of the February 9 elections.
In his end of year address, President Paul Biya had promised to intensify the crackdown on Ambazonian fighters if they refuse to lay down their weapons.
You can help support our work through the link below