Scores of aggrieved young men today waved calls for social distancing and stormed the streets of Bamenda in protest.
Made up of commercial motorbike riders, the protesters were demanding the release of their motor-bikes (locally called Okada), confiscated by the forces of law and order weeks ago.
Though the bikes were impounded due to lacked required documents, the riders said even after procuring the needful, they were obliged to pay exorbitant sums to get them back.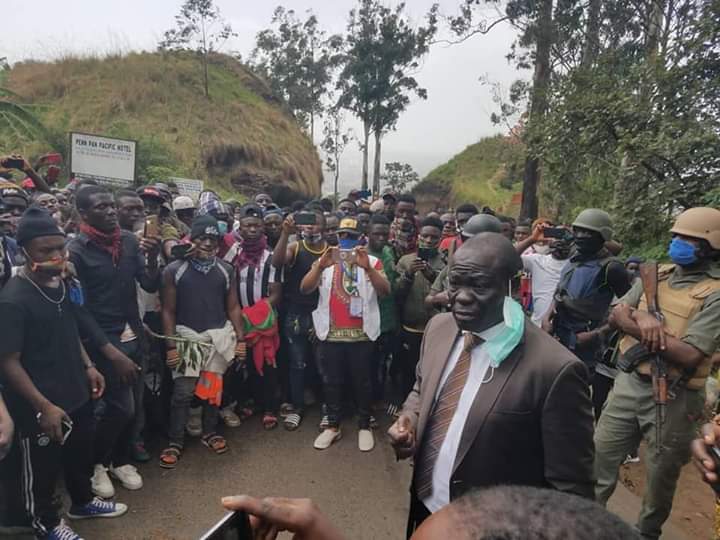 The government remained mute even after the riders promised to stage a protest last week.
Addressing the angry riders, the Divisional Officer, DO for Bamenda I called for calm, promising that their plight will be looked into, adding that a meeting to this effect has been scheduled to take place this Thursday.
The Bamenda City Mayor also met the protesters, assuring them he was going to take "appropriate action."
"I'll check to see exactly who's the bike is where and what the problem is… Within the shortest possible time, I'll come out with a communiqué that will help bring an end to this crisis" he assured them.
Commercial motorbikes have been prohibited from working after 6 PM in Bamenda as part of security measures in the town that like other parts of the Anglophone regions has witnessed an ongoing war.
MMI
You can help support our work through the link below