Avenir Voyages travel agency is reported to have resumed duty, in blatant disrespect of a decision by Transport Minister, Ngalle Bibehe.
The minister had ordered that the agency ceases operation for the next one month following an accident at Ndikinimiki in the Centre region on Sunday that left dozens dead and more injured.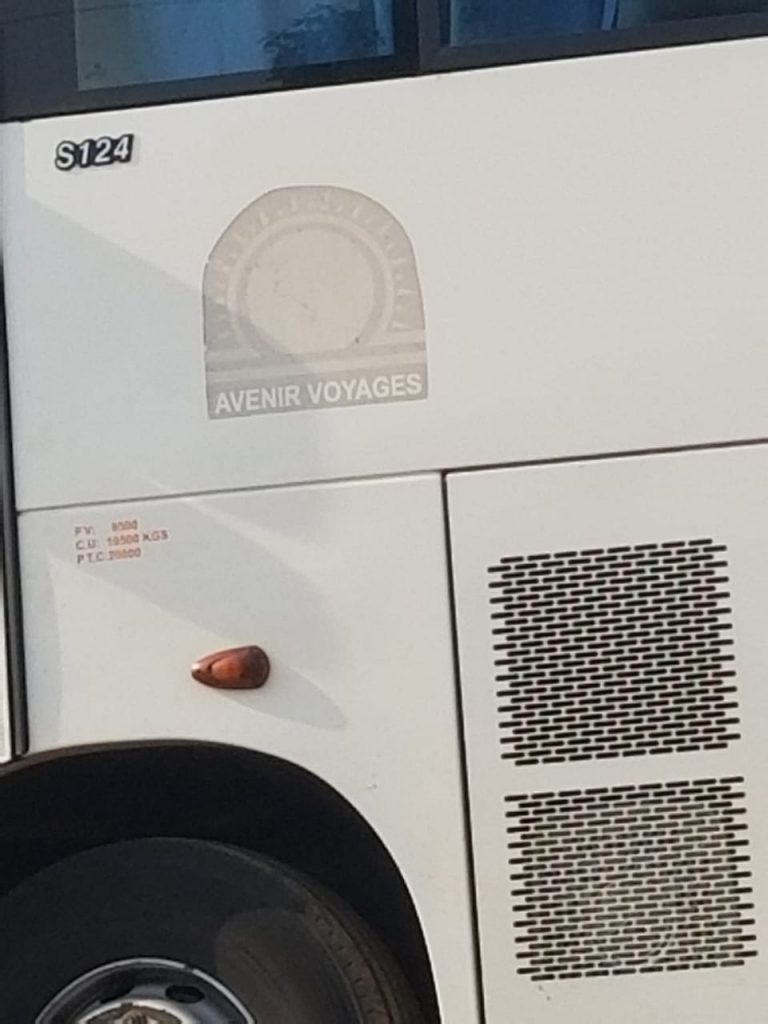 More sanctions, he added, could follow after investigations.
The agency however is said to have scraped off the labels on its buses to resume duty.
Locals in the Sousier locality in Yaounde where the agency is located say its workers were spotted taking off the labels from their buses.
"I have been seeing it. Even last night when they were doing the scraping so I had to come back at around 10:15pm to confirm," a local attests.
The source adds that passengers were also seen boarding the buses.
"The particular bus," the source said, "… was standing in front of Comexco Voyage agency located about 100 meters from Avenir Voyage."
"This morning, nobody was in the bus but they were receiving passengers," he adds.
The move comes at a time when many have been making calls for a harder sanction to be meted on the agency following the accident.
Mimi Mefo Info
You can help support our work through the link below