Bakoma Zacheaus Elango from Meme Division was elected by the General Assembly of 90 Regional Councillors with a majority vote of 88, with one null vote and an absent council member.
"My bureau and I are extremely grateful for this act of confidence. I want to assure you that members of the bureau will work hand-in-glove with the entire general assembly to see that we move this region higher.
"We will work in close collaboration with the representative of the State (Governor) to ensure that we move forward with the development of this region," Bakoma said after being voted.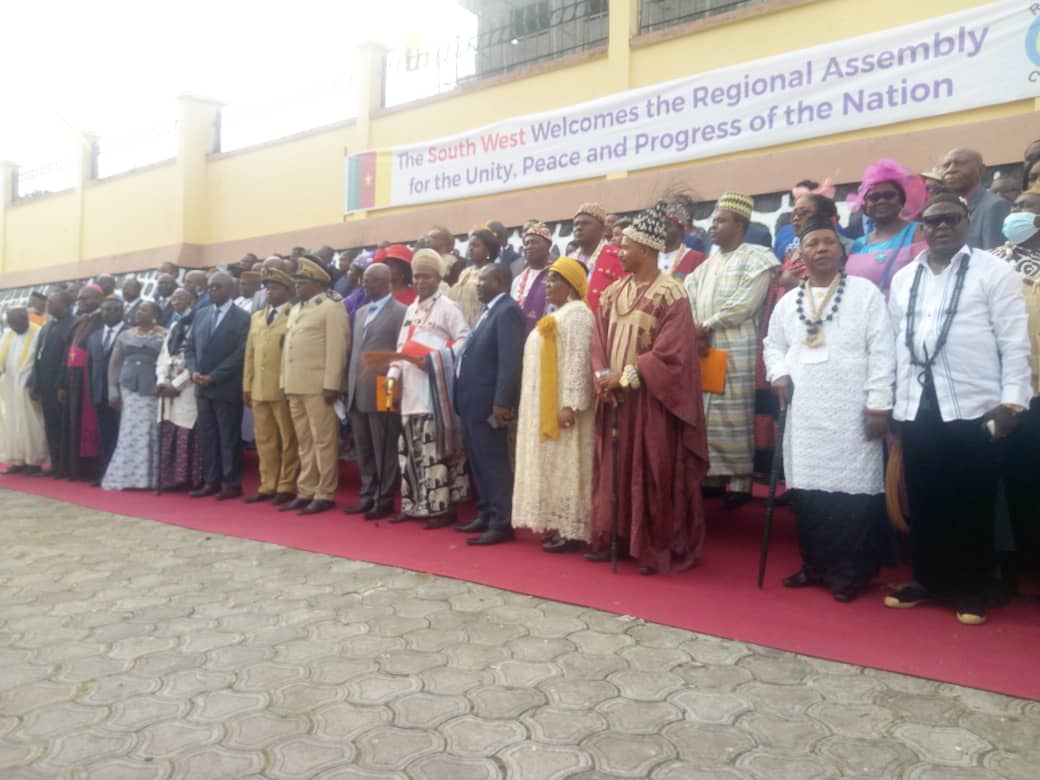 The eight-member regional bureau will coordinate the activities of the Regional Council, including chairing their sessions.
According to the Regional Code, a document that regulates the Regional Council, the new bureau will take an oath before a competent court of Appeal before assuming office.
They will coordinate the Council for a five-year term before subsequent elections.
The eight-member regional bureau includes Makoma Zacheaus (President); Chiefs Atem Ebako (Vice President); Simon Gobina (Commissioner of economic development); Williams Itoe Elangwe (Commissioner of security and Social development); Walters Tarkang (Commissioner of education, sports, and cultural development); Becky Limunga (Secretary); Felix Fotoh (Secretary); and Andrew Tazi (Questor).
You can help support our work through the link below