By Tata Mbunwe

The Ministry of Public Health has provided dialysis equipment for the Bamenda Regional Hospital Haemodialysis Centre following an outcry that came as the centre was about being closed.

The new equipment include eight beds, 800 10-litre gallons of saline water, eight dialysis machines and concentrate for the patients who have recently suffered the effect of limited dialysis equipment that almost caused the centre to shut down.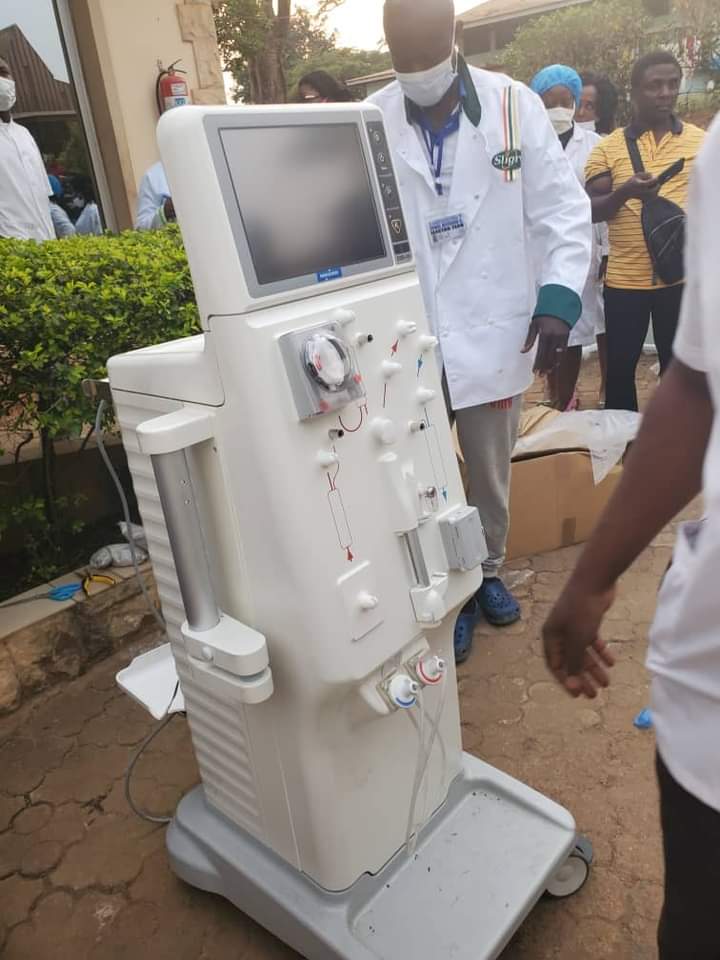 "We received eight dialysis machines, and eight beds. We also had a number of concentrate acid and normal saline," the North West Regional Delegate of Public Health, Dr Kingsley Che Soh, told reporters.

The government official added that these equipment are going to sustain the centre for nine months without any details on what would happen next.

"We have fifty five patients that are enrolled in this centre that gives us an average of 110 to 120 sessions we conduct here in a week, so about 480 in a month. When we look at the quantity of equipment and consumables we received today, we think that they can cover for our patients for a period of nine months," Dr Che Soh added.

Kidney patients in the city of Bamenda were on the verge of carrying out a strike action after the hospital's Director announced on Jan. 4 that the dialysis centre would be shut down due to limited equipment.

The information had triggered an outcry from kidney patients, attracting national media coverage, until North West Public Health Delegate, Dr Kingsley Che Soh, assured that the centre was not closing down but was going to operate with just one dialysis machine until new ones were installed.

The patients have lauded government's response to the outcry. According to Francis Mbinglo, who spoke on their behalf, they are hopeful more good things will come in 2021.

"This is the best news we've had for the beginning of 2021 and we hope that many of such good things will come our way. I want to seize this opportunity to thank everybody who has been involved in the whole hierarchy who made it possible for us to have these machines."
You can help support our work through the link below