Kwoyela Derick is a 39-year-old teacher in Bamenda who has struggled with societal stereotypes, as most girls will not want to date or marry him due to his height.
But now, he has broken those stereotypes after finding a lifetime lover, Kahboh Patience.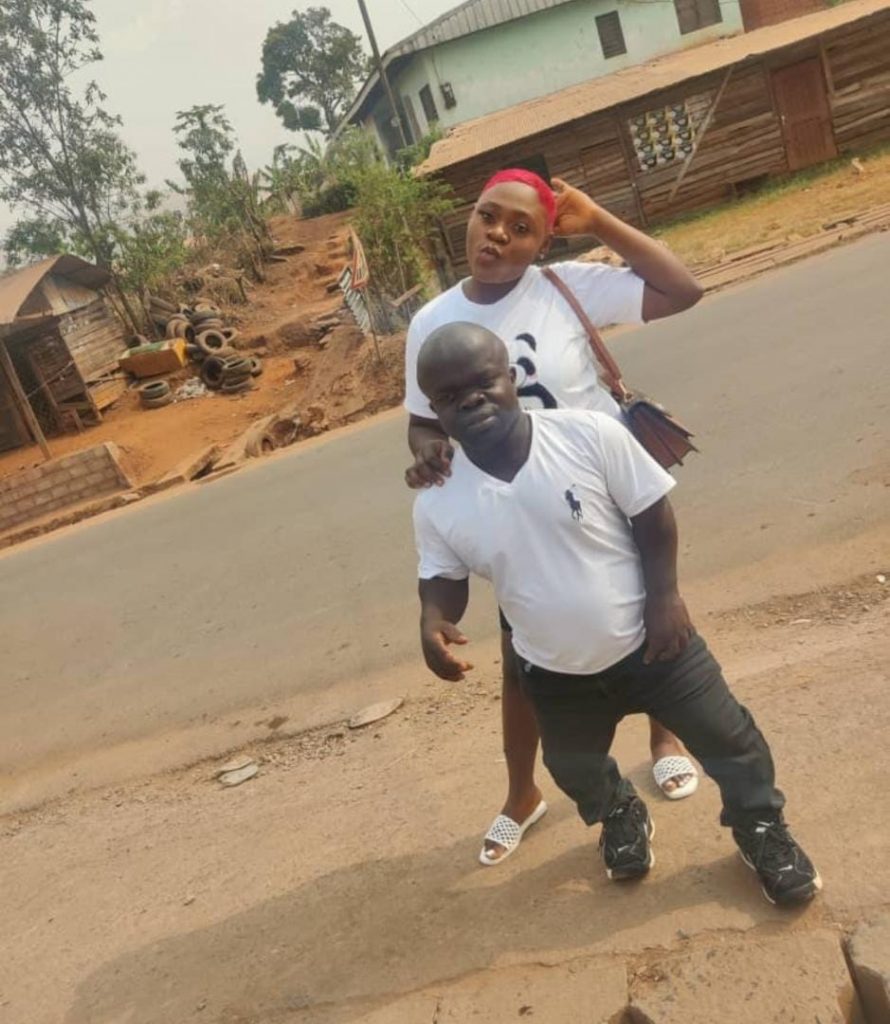 Derick, (commonly called DK) who hails from Bali Nyonga in Cameroon's Northwest Region, met Patience, 28, in January 2022 and they started dating.
He says he loves her and will want to make her the mother of his children.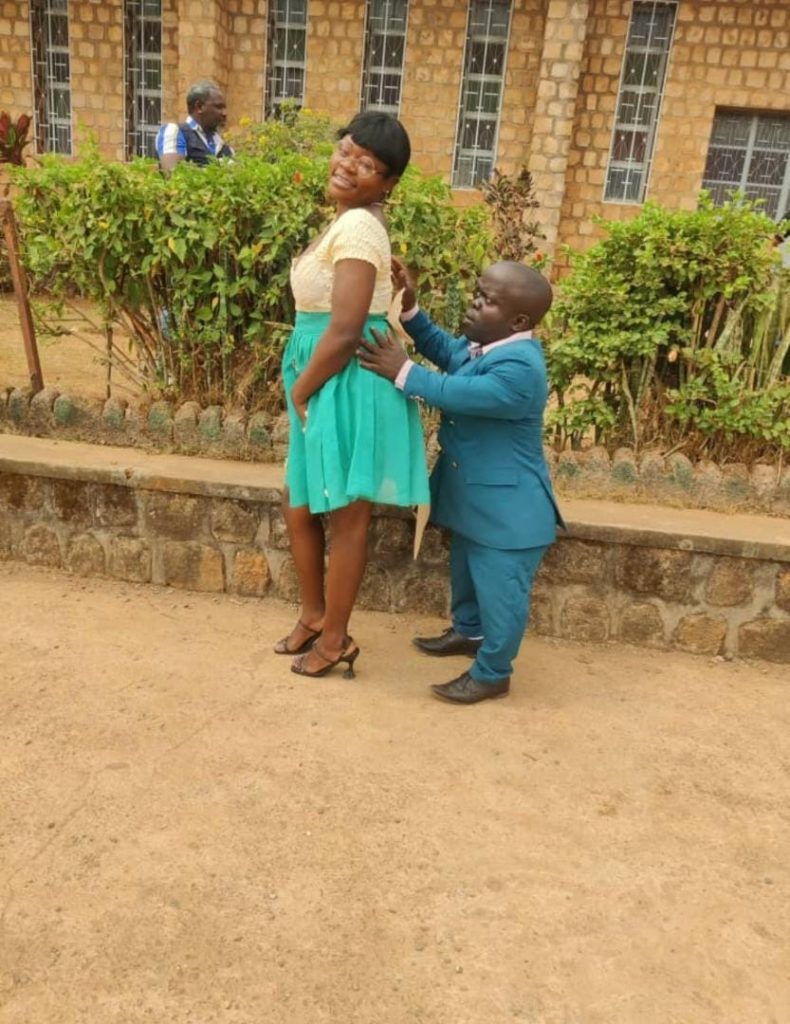 "Her character attracted me. She is perfect because she gives me maximum respect and she is God-fearing too," he told MMI.
Love against all odds
Derick's sweetheart, Patience is a seamstress by profession and both of them are based in Bamenda, Northwest Regional Capital.
They live in a society which is quite intolerant of people like Derick. Most people will not want to associate with him, talk less of getting married to him, he confided in MMI.
His relationship with Kahboh Patience has met several milestones from naysayers.
"One of our biggest obstacles was when we were planning to get married. Her friends and some people close to her were complaining and asking why she is getting married to short man like me," Kwoyela Derick told MMI.
But despite the stereotyping, both of them have persisted in love and are both planning for their wedding.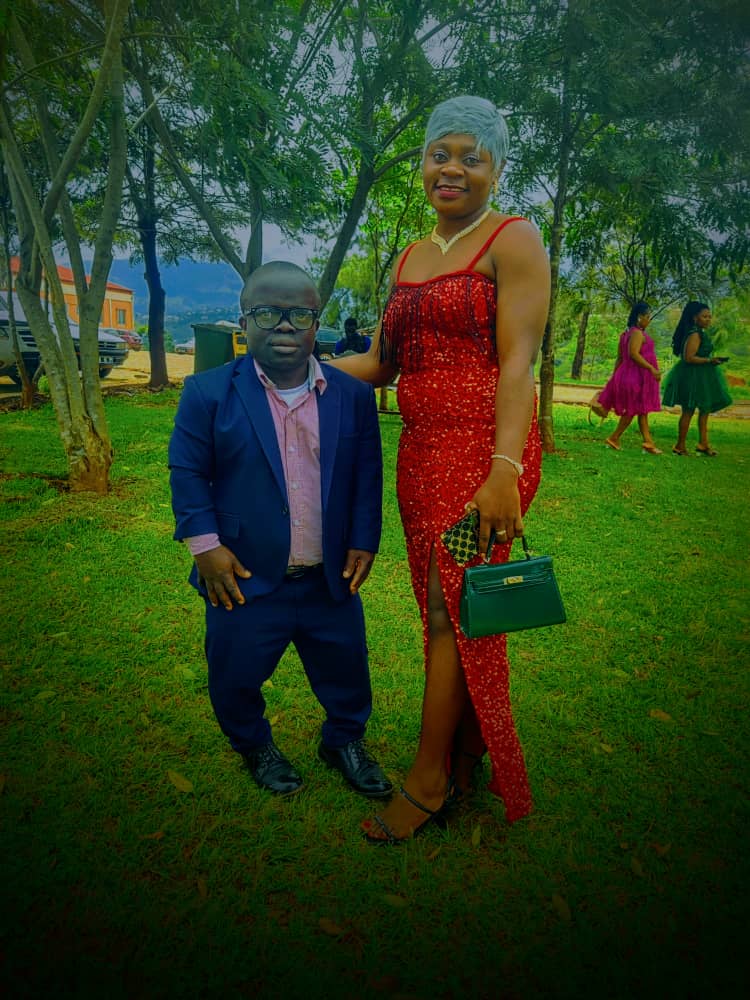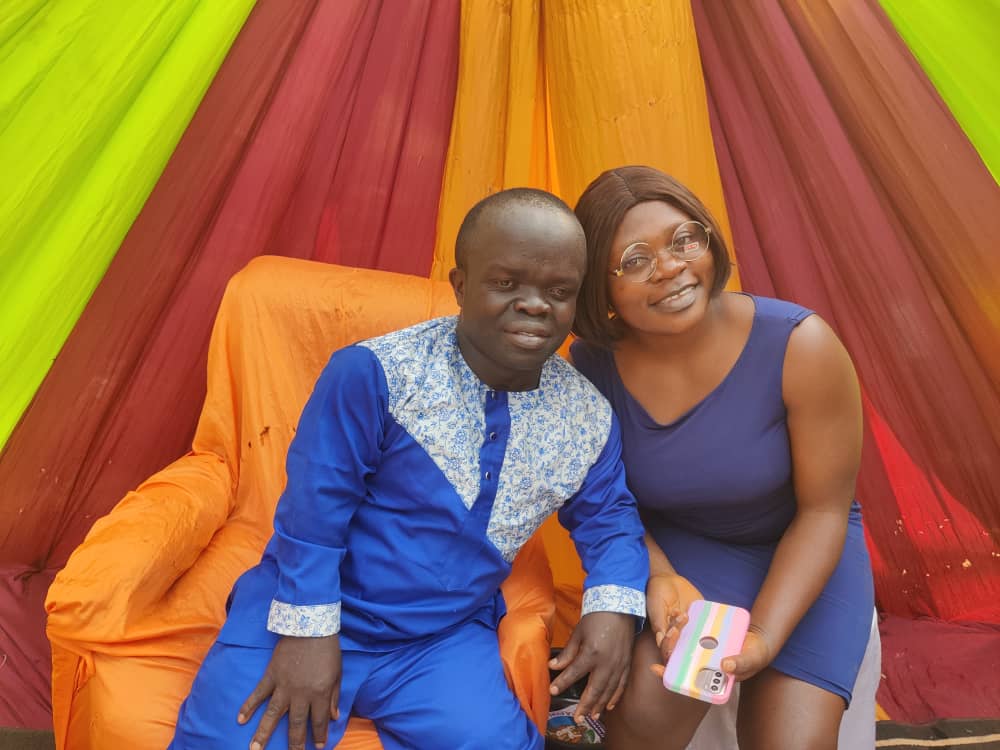 "I have promised to take good care of my wife. I want our story to be an inspiration to everyone, including those who have lost hope in love. There is a chance and someone special for us all," the groom to be told MMI.
Their traditional wedding has been planned for April 6, 2023, in Bali Nyonga, while the white wedding ceremony takes place on April 8 in Bamenda.
Patience says she is ready to stand by her husband 'for better and for worst."
How to support the couple
Please find all the necessary information on the flyer below 👇🏾
Mimi Mefo Info
You can help support our work through the link below