By Mbatho Ntan

Bar. Tamfu Ngarka Richard has been taken to New Bell central prison in Douala for detention. Arrested in Douala on Wednesday, November 18th 2020, the human rights lawyer has not been charged.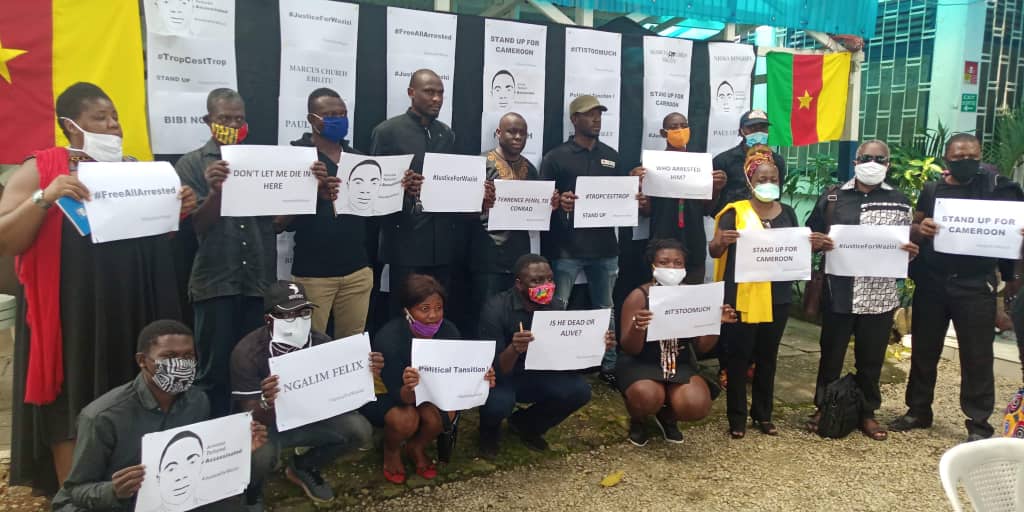 Bar. Akabum Watson; one of the lawyers defending barrister Tamfu speaking to Mimi Mefo Info Friday, November 20th 2020 says "… Bar Tamfu has not been charged. He will be charged and tried in court on Monday 23rd. Then we lawyers will therefore apply for his bail".
Bar. Tamfu had a long questioning session with the state counsel.
The arrest and detention of Bar. Tamfu has been said to be politically motivated given his actions in defending the rights of Cameroonians. He has been one of the lawyers involved in the case of murdered journalist Samuel Wazizi, whose corpse is yet to be seen.
Earlier Thursday, November 19th, the interim bar council president Bar. Marie Clair Atangana Bikouna condemned the arrest while calling on lawyers to remain calm.
MMI.
You can help support our work through the link below