After over 48 hours of silence, Cameroon's president, Paul Biya has finally reacted to the school shooting in Kumba, South West region on Saturday.
In a tweet moments ago, Biya noted that he learnt of the incident with great sadness, describing the shooting as a horrific murder.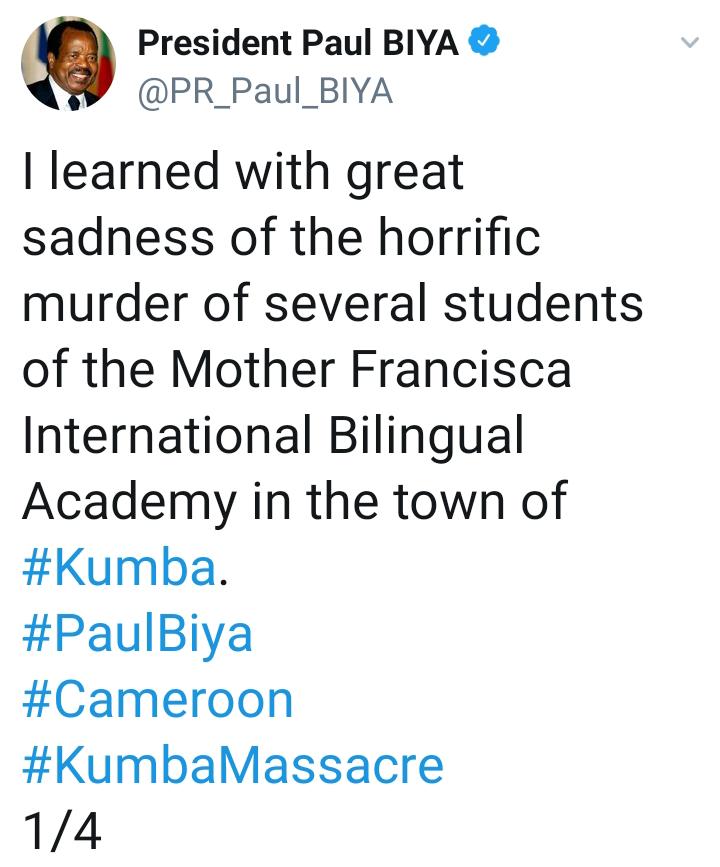 "I condemn in the strongest possible terms this barbaric and cowardly crime against innocent children" he wrote.
The president added that he has given instructions, ordering that "… Appropriate measures be taken diligently to ensure that the perpetrators of these despicable acts are apprehended by our Defense and Security Forces and brought to justice."
"I address my full solidarity and sincere condolences to the bereaved families as well as the educational community. I join my wishes and the deepest empathy of my Wife for the prompt recovery of the injured" he added.
President Biya's reaction comes after those of his Prime Minister, Dion Ngute and his daughter, Brenda Biya.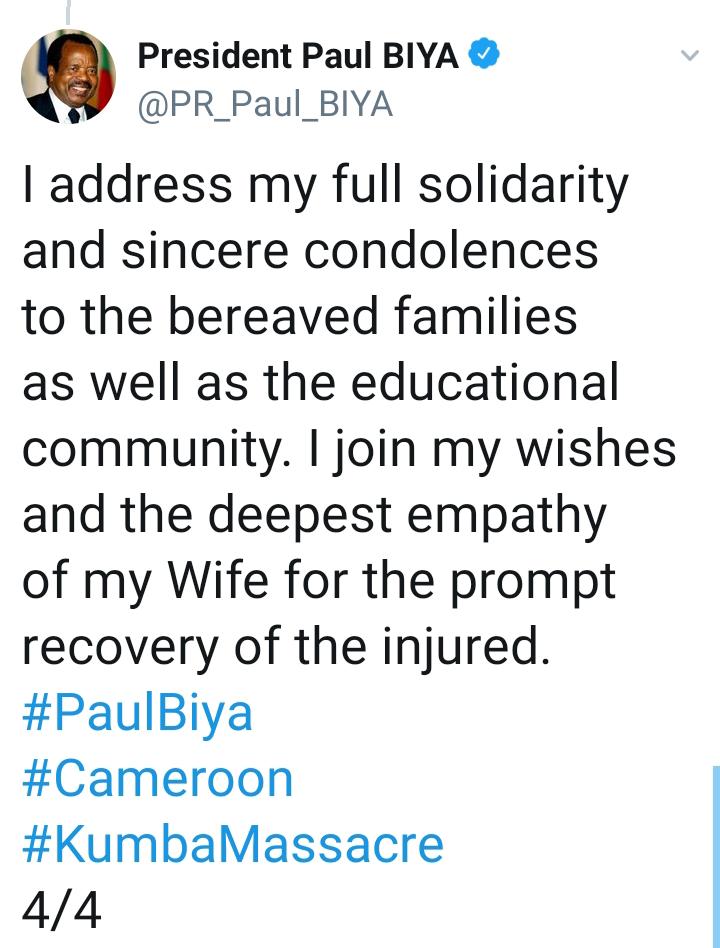 Despite an earlier reaction from the PM who dispatched a mission to Kumba led by territorial administration Minister, Atanga Nji, many say the action is a déjà vu and is not enough, given the gravity of the act.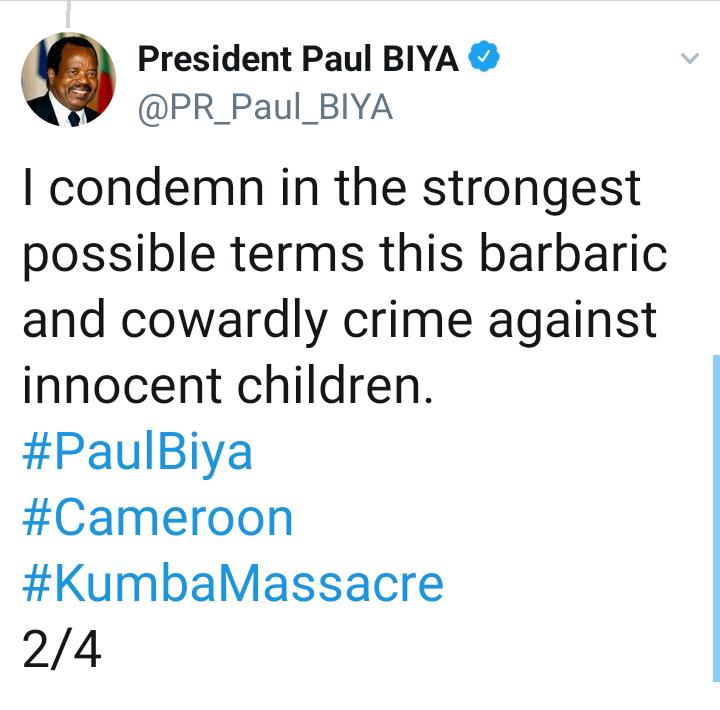 Many are of the opinion that the president alone has the powers to end the four-year-long conflict at this stage.
Mimi Mefo Info
You can help support our work through the link below