Ferdinand Ngoh Ngoh, Secretary General at the Presidency is the latest to react to President Emmanuel Macron's declaration on the state of affairs in Cameroon.
President Biya, the Secretary General has stated in a release, is accountable for his actions as leader of the nation but not in front of the leader of another nation.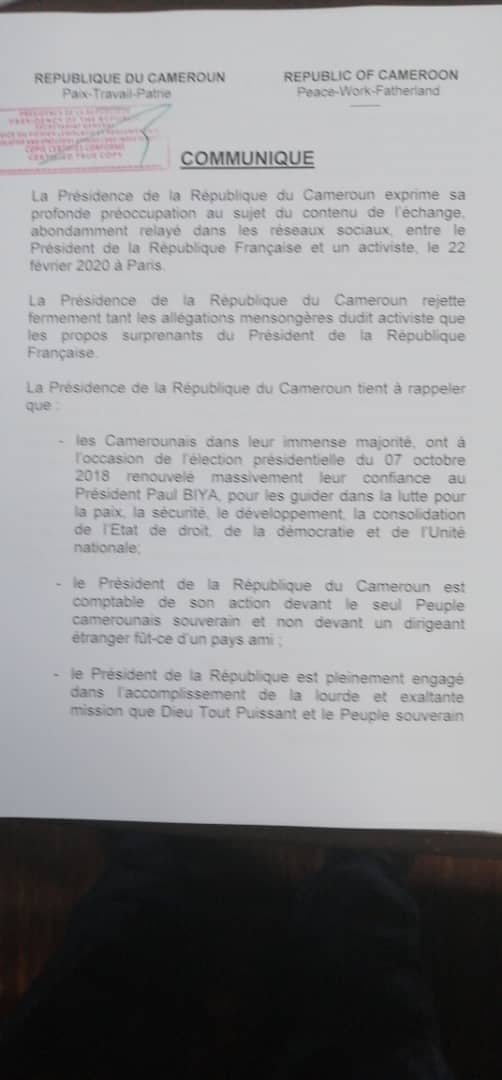 Regarding the Anglophone crisis, President Biya, Ferdinand Ngoh Ngoh said has been committed to finding a solution, citing the Grand National Dialogue.
The resolutions of the dialogue he says are already being implemented.
He went on to call on Cameroonians to remain calm as they seek to reinforce friendly historical ties with France.
MMI
You can help support our work through the link below