British Prime Minister Boris Johnson addressed the public in front of 10 Downing Street.
He confirmed information we reported earlier, that he will be stepping down as PM.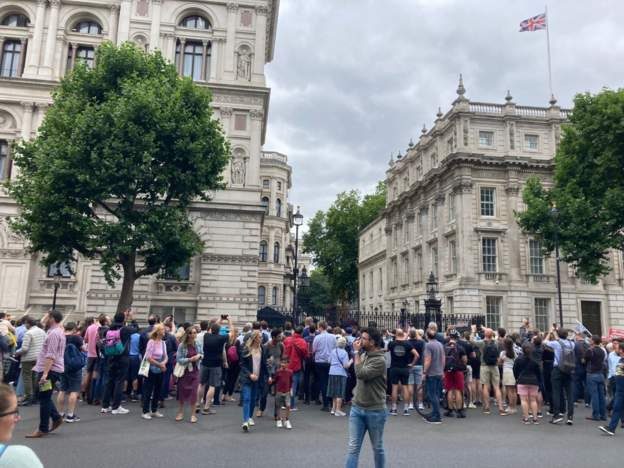 "I've agreed with Sir Graham Brady, the chairman of our backbench MPs, that the process of choosing that new leader should begin now and the timetable will be announced next week. And I've today appointed a Cabinet to serve, as I will until a new leader is in place," Boris Johnson said as he explained the process for the new leader.
Boris Johnson continues that in politics, no one is "remotely indispensable."
Acknowledging the strength of British political institutions he said: "our brilliant and Darwinian system will produce another leader."
The outgoing PM concluded his resignation speech by thanking the British public for the privilege given to him to serve them:
"Above all, I want to thank you, the British public, for the immense privilege you have given me," he says.
He confirms that the public will continue to be served from now until the new prime minister is in place.
Boris Johnson is the 3rd British PM to resign in the last 6 years.
Mimi Mefo Info
You can help support our work through the link below