By Tata Mbunwe
Friday February 17 was another opportunity for philanthropic barber, Walters Ngalle Ekie, to touch lives with his skill.
Alongside his trainees and two other volunteer barbers from Cameroon's capital Yaounde, Ngalle and his team offered free hair cuts to over 200 inmates of the Buea Central Prison.
They also donated some items to female inmates, including toiletries and sanitary pads.
He said it was a way of bringing comfort and hope to the prisoners, an act which he has carried out with other vulnerable people in the country, including internally displaced persons and orphans.
"Our outreach at the prison is just like most of our outreaches, in the prison we have the needy too and not all prisoners are guilty," he said.
"Most of them feel abandoned and what they need is hope. We go there not just to give them free haircuts but to let them know that despite their present situation there is still hope for them," he added.
Ngalle and his friends had initially targeted 50 prisoners for free haircuts, but on reaching there, the demand for their service became overwhelming and they ended up serving more than 200 people.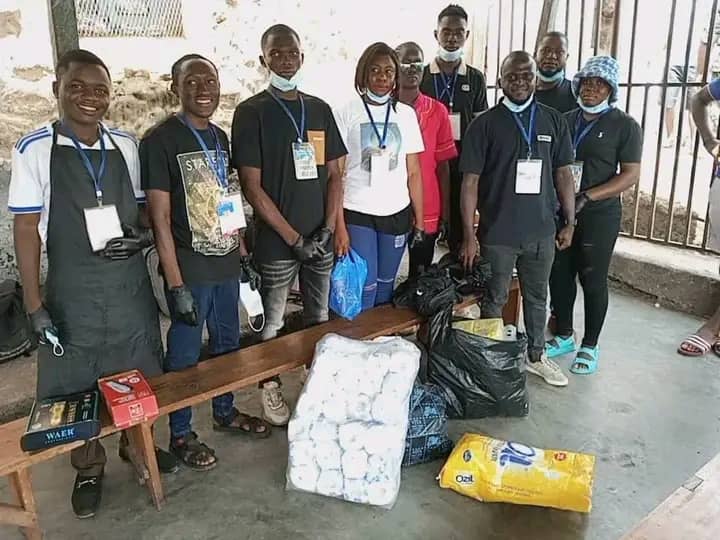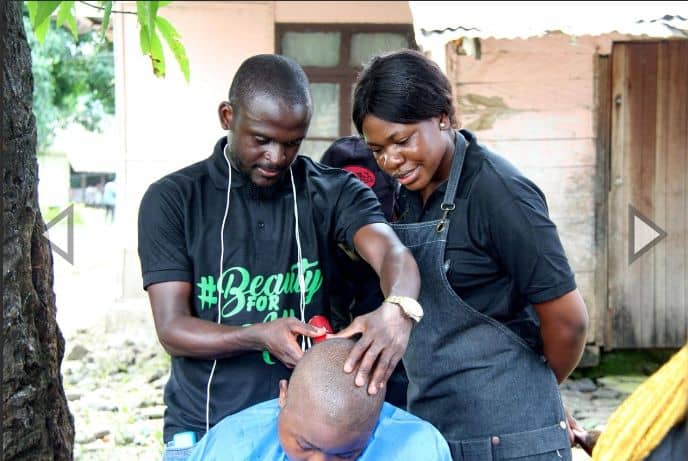 "We targeted 50 inmates, but when we arrived at the prison, almost 400 prisoners wanted our services, which means that they do need such small services. That is why I had to beg my team to increase our stay and attend to more inmates."
The prison outreach was one among many humanitarian gestures Ngalle has been doing. He believes he does not need much to touch a life.
His philanthropy begins at his workplace. The CEO of Glam Factor beauty salon in Buea has been training young people in barbing for free, as a means of empowering them to overcome unemployment.
Few years back, he was unemployed, too, and later resorted to hawking fruits in Buea.
After becoming a barber, he vowed to use his skill to touch lives and uplift others.
His prison outing put smiles on the faces of many inmates. They said it reminded them that they have not been abandoned, and gave them hope to face life again.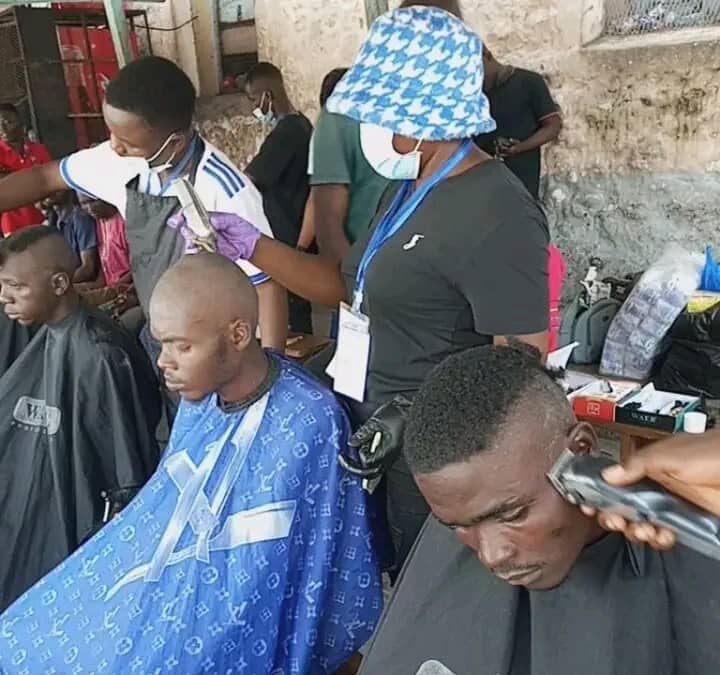 As a way of contributing to the beauty industry in Cameroon, he recently launched a yearly competition "Battle of Barbers," where barbers, makeup artists and stylists from across the country compete to showcase their skills.
Winners go home with awards and prizes.
"The main goal is to promote the beauty industry," he said.
"This competition is open for barbers, makeup artists, hair dressers, those who are into the skin care and everything. And we also have a particular section where we give awards. This award is called the beauty d'or award."
This year marks the third edition of the competition which has been scheduled for June in Limbe.
Mimi Mefo Info
You can help support our work through the link below