The Cameroons Indigenous Women's Forum, CAIWOF also known by its French acronym as FFAC, has been lauded for its impacts on the lives of thousands of Mbororo women and girls in several parts of the country.

CAIWOF headed by its Executive Director, Mrs Bouba Aeisatou, was praised by several officials during a ceremony to mark the 10th anniversary of the Non-government organization.

The ceremony organised in Yaounde last Saturday June 25, was chaired a representative of the Minister of Social Affairs, in the presence several key personalities.

The heavily attended ceremony saw a colourful display of the rich Mbororo culture.

Speaking during the event, the minister's representative, Dibomgue Etienne Marcellin said the 10th anniversary of CAIWOF could not have gone uncelebrated given impact it has created within the Mbororo communities during the first decade of its existence.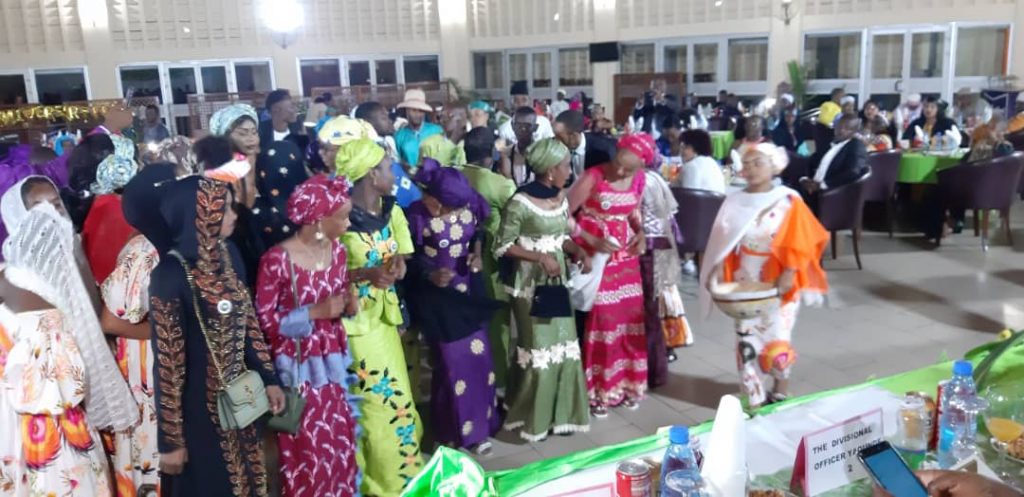 "CAIWOF sums up her 10 years of existence with over 50,000 indigenous girls and women impacted," he said adding that it has been advocating for the rights of indigenous Mbororo girls and women.

Speaking to MMI at the end of the event, the founder and Executive Director said the celebration was an opportunity to take stock of the road covered so far.
"I feel so happy today. I think today is for us to take a step back to reflect and evaluate what we have done, see where we did well, what we missed and how we can forge ahead in creating more impacts," Mrs Bouba said.

She equally articulated that during these years, they were able to reach out to over 50 Mbororo communities and assisted in the mental, financial and moral development of over fifty thousand girls and women from the Mbororo community
The ceremony was also marked by the presentations over a dozen awards and recognition received during their ten years.

Meanwhile, there was also the award of certificate of recognition to some twelve persons for their unwavering support to the mission of CAIWOF.
Among the recipients, was Jumlia Amina, a mother of two based in Bamenda in the North West region.

"It means a lot for me to be recognized by CAIWOF for my work. I am a professional tailor and have been working with them for long in training many girls," Jumlia told MMI.

"I am very happy doing this because though I was not able to go school, I love to push others to go," she added.
The gala night to commemorate the decade of impact was celebrated under the theme: "Ten years of dedicated strides in empowering indigenous women and girls".


————————————-
The Mimi Mefo Info Team, (MMI) appreciates all your constant support.

We are driven by the fact that you remain our only source of inspiration, as we continue to gather, write and publish stories without fear or favour.

These are, however, very trying times for several journalists, especially for MMI whose reporters have to brave all the odds to work remotely for fear of reprisal attacks.

That's why we continue to ask for your constant support.

How to support us!

*Please share our website link with friends and loved ones daily


*You can also support our dynamic team working day in and day out to keep you up to date, with any amount.

Use the following payment methods:

PayPal: contact@mimimefoinfos.com

Mobile money: +237679135573

Bank Transfer: Account name: MIMI MEFO INFO LTD
IBAN: GB49TCCL04140456360181
SWIFT/BIC: TCCLGB3L
Intermediary bank SWIFT: BARCGB22 (only use if required by sender bank)*
You can help support our work through the link below