A blue and white flag has been spotted in an uncompleted building near the Miacha bakery in Checkpoint-Buea, capital of the South West region of Cameroon.
The scene has left many dismayed and others scared. Those who put up the flag have not been identified. The blue and white flag, the Ambazonian flag, signifies the struggle for independence of the people of Southern Cameroons, which has for close to four years taken a bloody turn. Separatist fighters and soldiers are involved in daily gun battles.
The flag hoisted comes as a surprise to many, as Buea has been one of the most peaceful towns in the North West and South West regions. Ahead of October 1st also celebrated by separatists as their independence day, the security presence was beefed up to avoid any protests or celebrations. This has been the characteristic of the day over the past decades.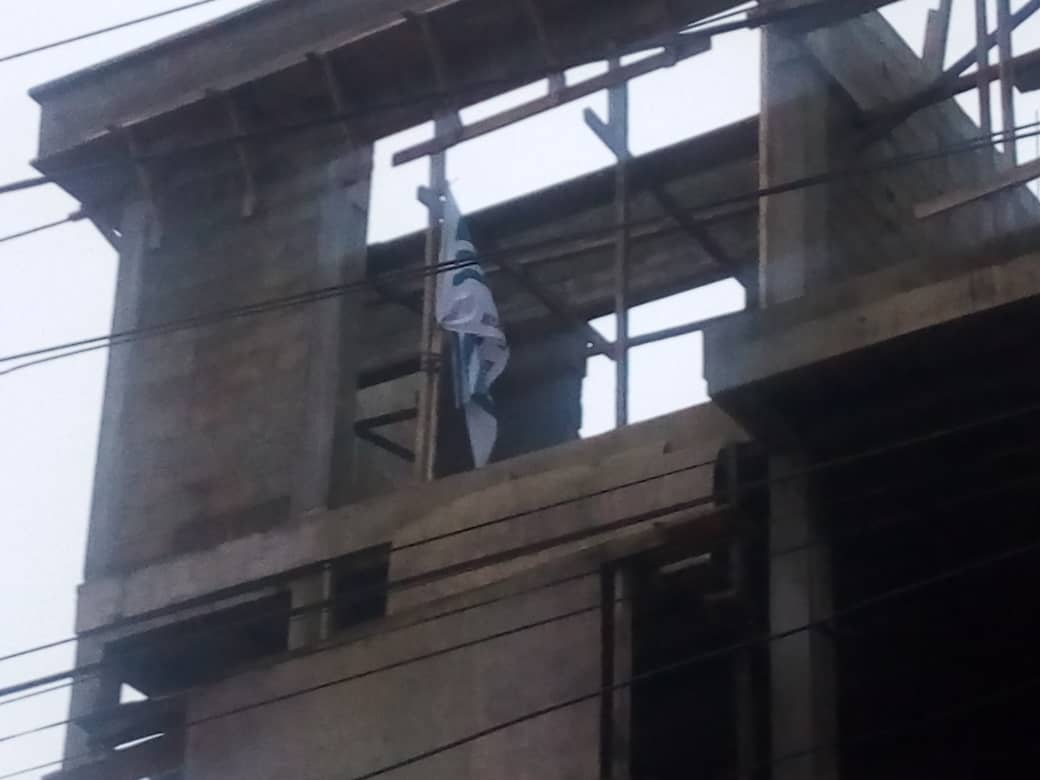 There are now fears that the recent incident may once more trigger a heavy handed response from the forces of law and order, leaving civilians at their mercy.
Even though relatively peaceful, random security raids and massive arrests remain the order of the day in the restive English-speaking regions.
Mimi Mefo Info
You can help support our work through the link below