Nigeria's Kizz Daniel recently released the video of his hit song "Buga". In the caravan-style video, multiple flags were displayed including Cameroon's held by comedian, Sabinus.

The gesture has since become a trending topic on Cameroon social media space with many expressing their joy over the featured flag.


While some Cameroonians are happy to be apart of the hit song through the flag, others think it is primitive or a non-event.

Journalist, Ebot Taku wrote: "Cameroon flag! You guys are still to understand Nigeria and marketing. They know you love their songs. And you will forever do…"

A similar reaction was expressed by YouTuber, Mister Jaay Njoya who said it was a lesson Cameroonian entertainers should take.


"Can't hate someone doing it better than you imagine. Draw closer and receive sense. It's okay to say u don't knw and wanna learn. No shame in that game," he stated.

"Sabinus is highly followed by Cameroonians. He wasn't used on the Buga video just for fun , it was very strategic," added blogger, Ndicho Boris.


To him, "the TikTok vibe of Buga demography shows that Anglophone Cameroonians especially ladies blew the song up but this same set of people are unable to blow a project of a Cameroonian artist."


The trend comes at a time comedian, CY Old Pancho is leading a campaign to enforce the agenda of more local content being promoted.

Others too, have not shied away from rubbing the trend in the entertainer's face.

Buga, the song

"Buga" is Africa's most popular song of the moment with even heads of states jumping on its trending challenge.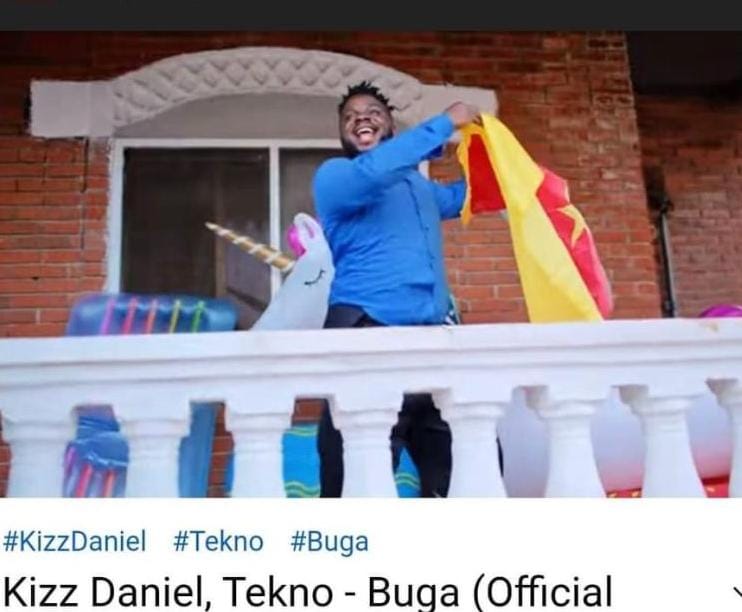 Its happy theme spiced by Kizz Daniel and Tekno's amazing vocals and now, an amazing video, make it irresistible.

————————————-
The Mimi Mefo Info Team, (MMI) appreciates all your constant support.

We are driven by the fact that you remain our only source of inspiration, as we continue to gather, write and publish stories without fear or favour.

These are, however, very trying times for several journalists, especially for MMI whose reporters have to brave all the odds to work remotely for fear of reprisal attacks.

That's why we continue to ask for your constant support.

How to support us!

*Please share our website link with friends and loved ones daily


*You can also support our dynamic team working day in and day out to keep you up to date, with any amount.

Use the following payment methods:

PayPal: contact@mimimefoinfos.com

Mobile money: +237679135573

Bank Transfer: Account name: MIMI MEFO INFO LTD
IBAN: GB49TCCL04140456360181
SWIFT/BIC: TCCLGB3L
Intermediary bank SWIFT: BARCGB22 (only use if required by sender bank)*
You can help support our work through the link below