Cameroon's Minister of Public Health, Manaouda Malachie says his office is due to meet a visitor from Madagascar on the product reportedly treating the new coronavirus.
Cameroonian authorities want to know more about the said product, says Minister Malachie.
The President of Madagascar, Andry Rajoelina launched the cure days back, disclosing that it had cured two patients.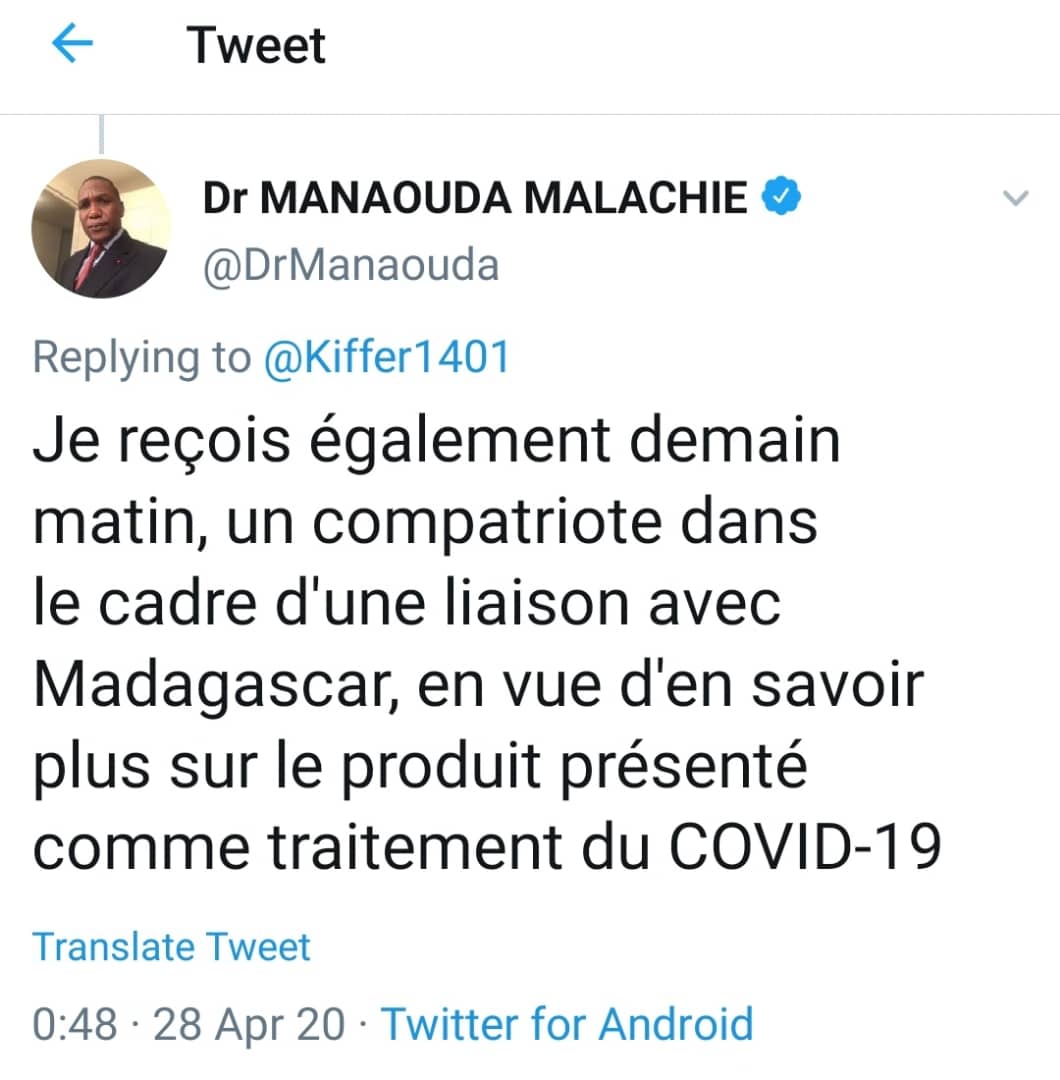 It was distributed for free to citizens and for all school going children, amid testimonies that it helped many recover from the virus.
Schools reopened across Madagascar last week Wednesday.
Cameroon will not be the first Afican country to embrace the product.
Last week, Cameroon's prelate and renowned archbishop, His Grace Samuel Kleda announced that one of his medicinal inventions had helped coronavirus patients get better.
Mimi Mefo Info
You can help support our work through the link below