Unemployment remains an endemic problem in Cameroon.
Even University graduates are facing tough times securing jobs in public and private companies.
Many have now opted for self-reliance to survive and navigate through the country's unstable economy.
One of them is Marilyn Mbu Ngong, a university graduate.
She took time to tell her story:
My name is Marilyn Mbu Ngong and I am a 27-year-old graduate of the University of Buea.
I am the founder of Mari's Cleaning and Cooking Services (MACCOS) which has been operational for two years now.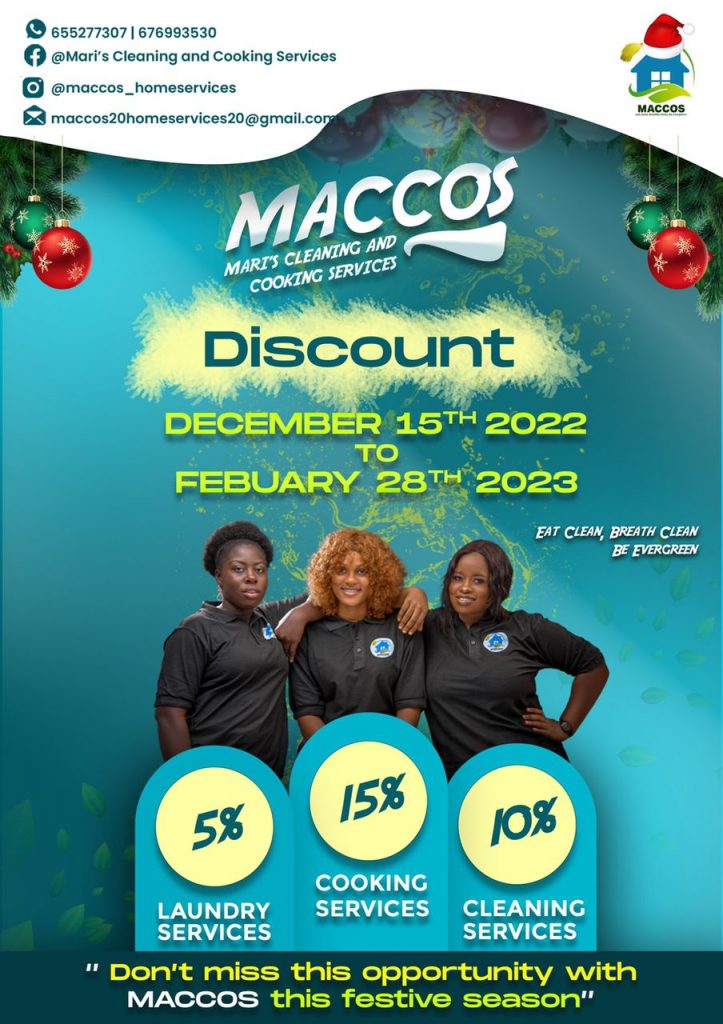 It was created to make peoples' ideal life attainable despite their busy schedules, health conditions and all other factors.
Our services include; Cleaning ( home and office, Post Construction, Event hall, Renovations, and after painting), Stay out maid Services, Laundry, Folding/packing, Cooking ( engagement, send-off parties, small parties, picnics).
We are equipped with well-trained staff. In every aspect of our services, we strive to earn and keep the trust our clients give us when they choose us.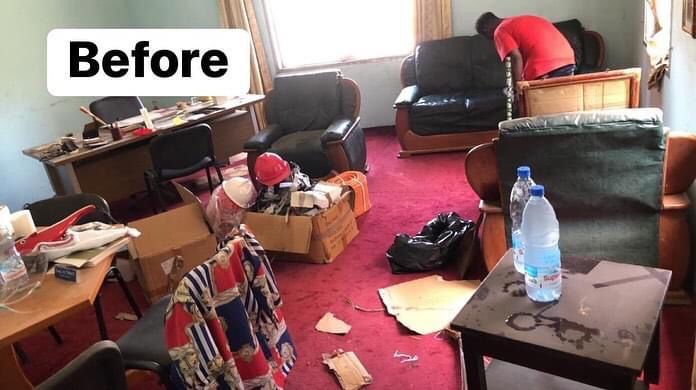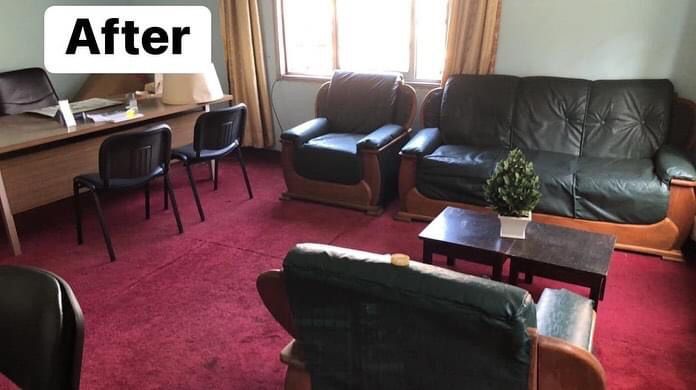 We plead with the community to refer our services to their friends, families and colleagues.
Our Values include; Diligence, Timeliness, Cleanliness and Respect for privacy.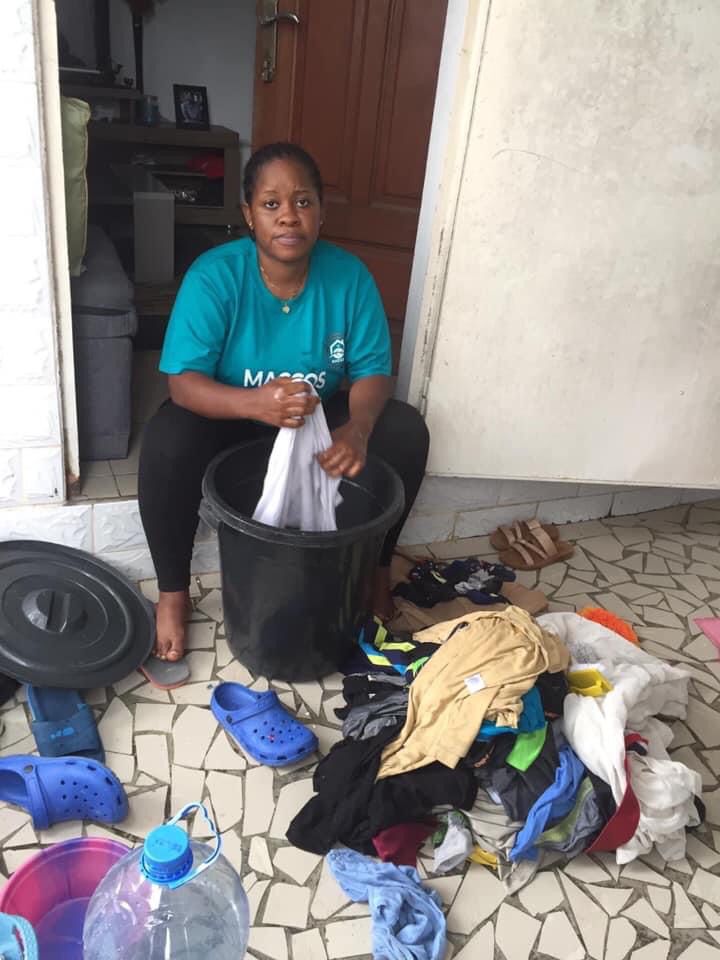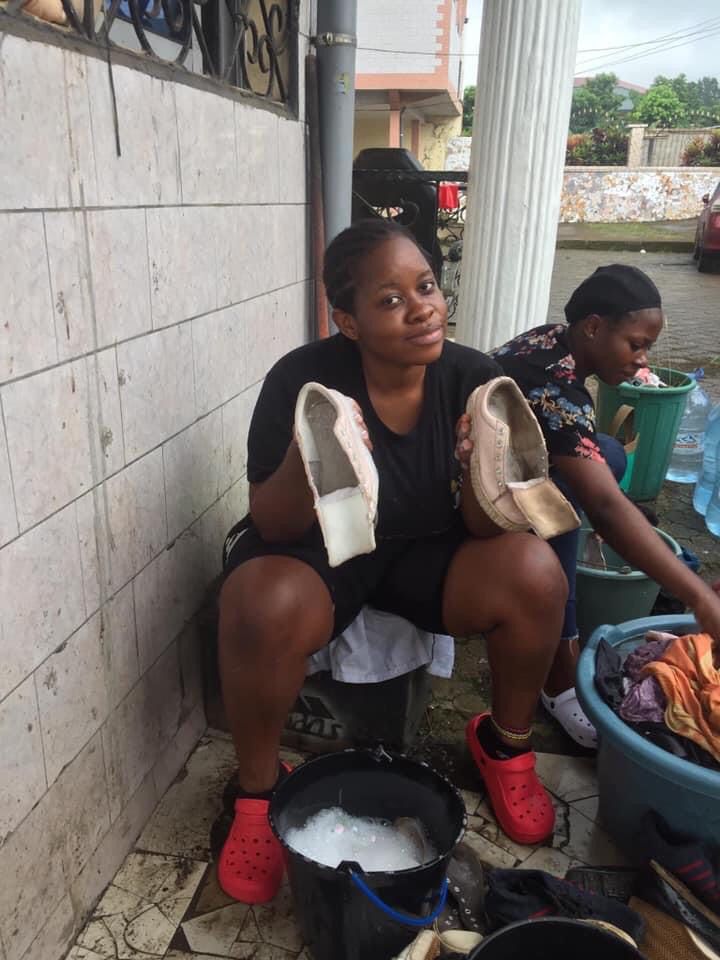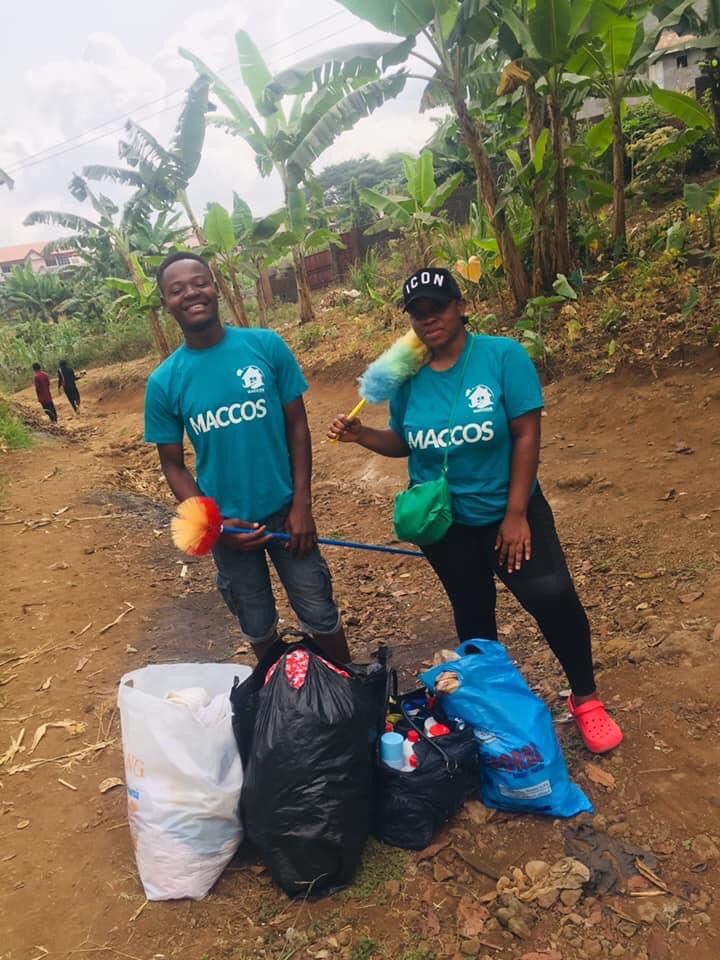 Contact the following numbers for more information 👇676993530
655277307
©Mimi Mefo Info
You can help support our work through the link below