By David Atangana
A Cameroonian craftsman is giving a new touch to modern furniture and interior decoration.
Kouemo Rostand, operating in Bafang, West region and Logpom in the Littoral region exploits local materials bringing out the best needed to make a house look good.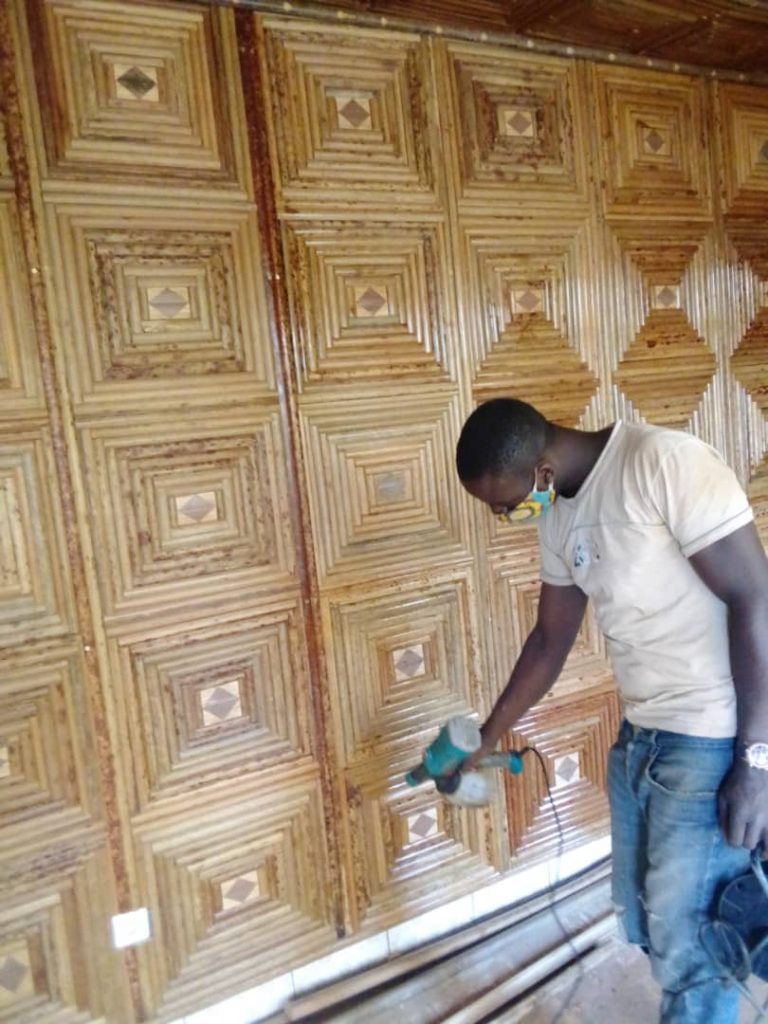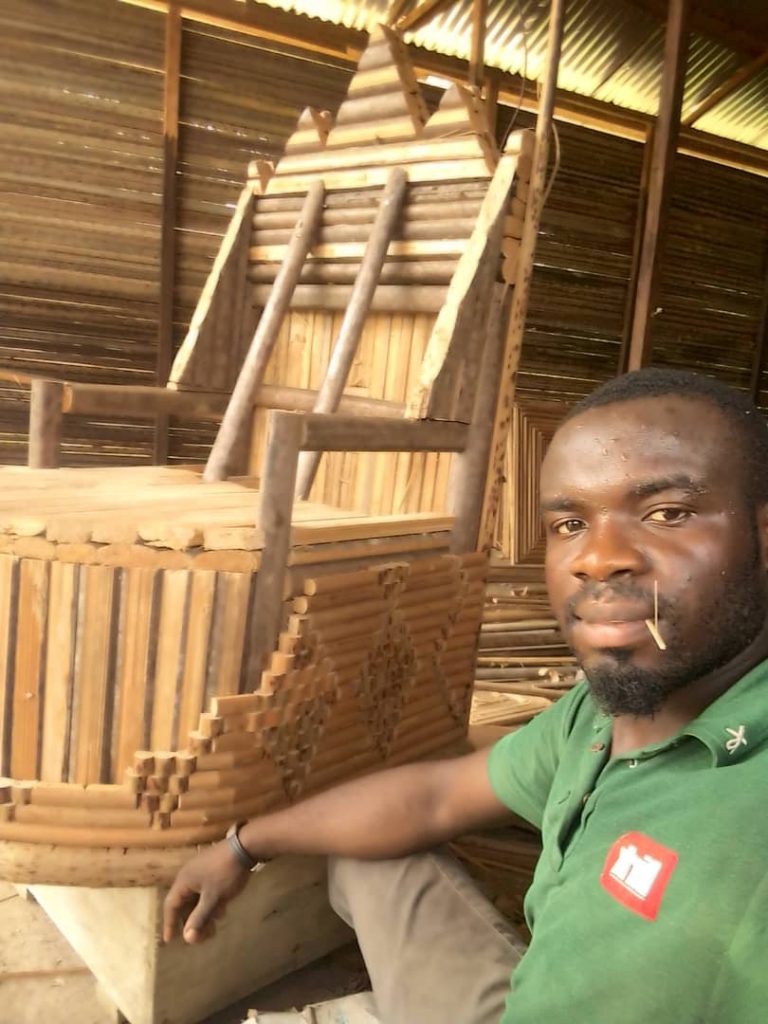 With the use of raphia and Indian bambos, Rostand crafts ceilings, chairs and interior decorations.
"I am a local craftsman dealing with raphia and indian bamboo transformation. I've been into this activity for fifteen years," Rostand told MMI.
Rostand added that, "I am specialized in the manufacture of local ceiling, household furniture and decorations using raphia and Indian bamboos."
Available to all, he can reached on: +237672105510 / +237699254407
You can help support our work through the link below