Russia and Cameroon have reached a strategic military agreement for mutal assistance.
The agreement was signed on behalf of Cameroon by Defence Minister, Joseph Beti Assomo.
The deal was raached April 12.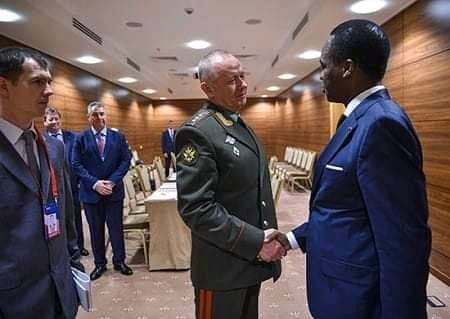 The newly signed military agreement according to a leaked document seen by MMI, will boost the fight against piracy.
It will also ensure terrorism training, rescue mission in the sea, peace keeping processes, exchange of security information on defense and security on the international domain.
The signing of the agreement comes months after Russian forces invaded Ukraine.
Cameroon has been mute on the said invasion. During a UN meeting organised on the issue, Cameroon was amongst countries which failed to vote in favour of Russia's withdrawal from Ukraine.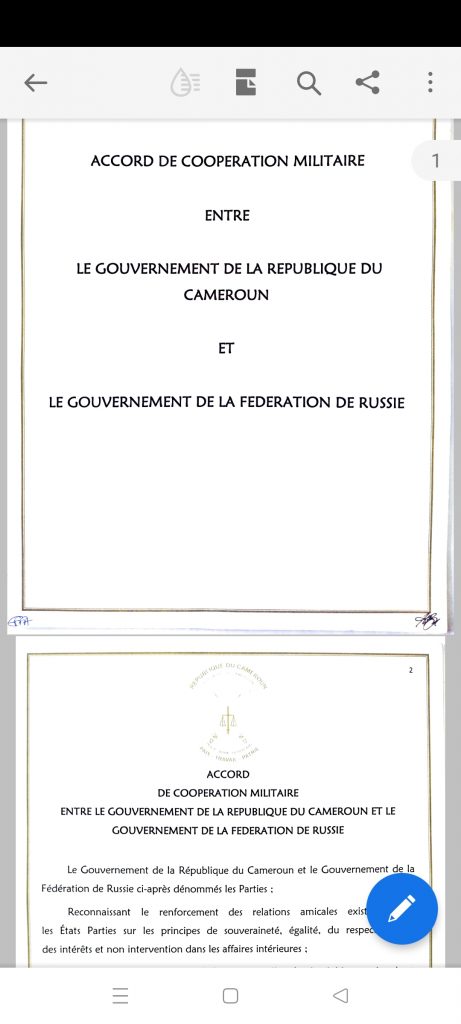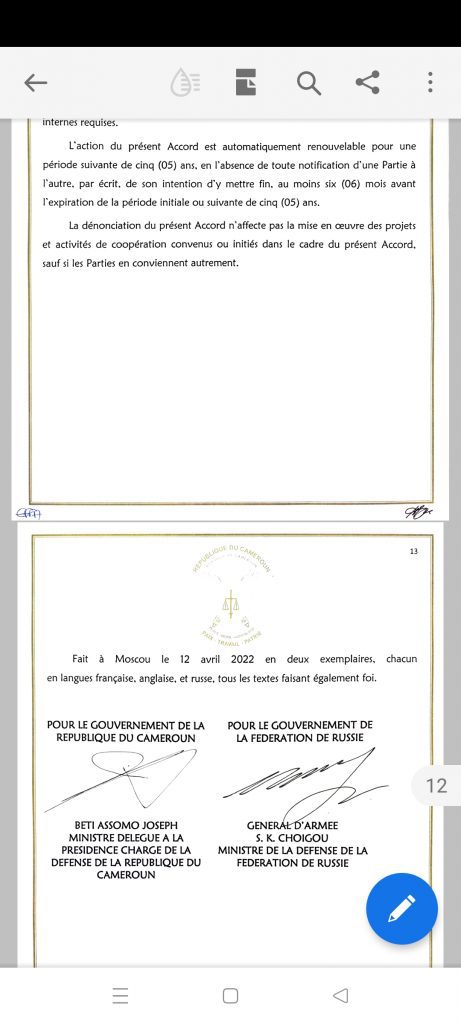 Cameroon and Russia share a long history of bilateral cooperation. In 2014, military agreement was signed between both countries.
According to the deal then, Russia had committed to help Cameroon fight against Boko Haram insurgency.
Mimi Mefo Info
You can help support our work through the link below