The secretary general at the Cameroon Senate, Michel Mava'a Meboutou, has reportedly said he will only return to the country if certain demands are met, including being rented a plane that will fly him straight from Paris to Yaounde.
In a letter dated March 1, addressed to the Senate President, the 83-year-old who was evacuated to Switzerland for treatment also said all his personal allowances must be paid before he returns.
He demanded the payment of money promised for his monthly emergency expenses, especially for the month of March. This money is to be paid into the account of his son, Abolo Roger Polycarp.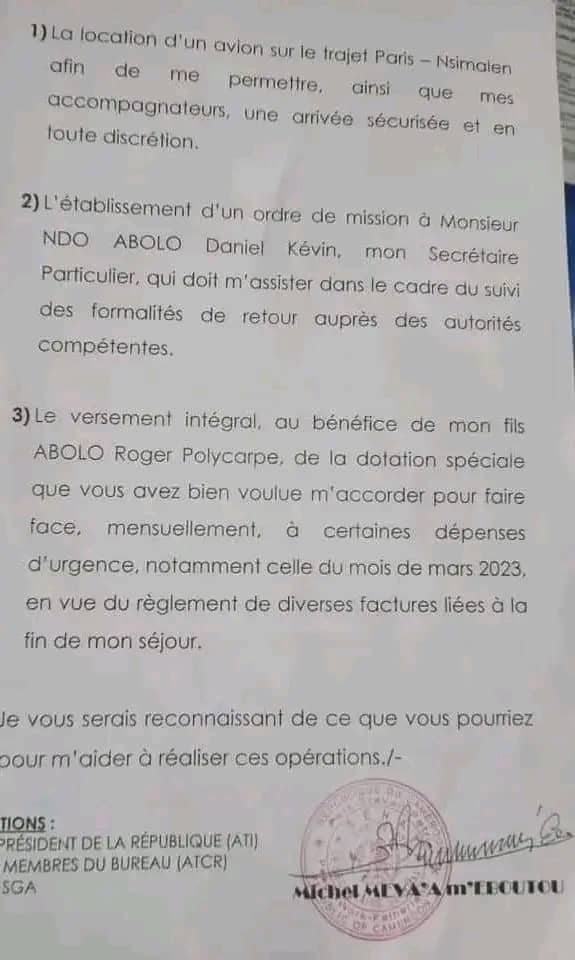 The Senate SG also asked for a mission order be signed, permitting his private secretary, Ndo Abolo Daniel Kevin, to accompany him during his journey back home.
He is due to return to the country on March 10 amid the first ordinary session of the Senate which started last week.
By Tata Mbunwe
You can help support our work through the link below