The Director General of Elections Cameroon (ELECAM) has signed a decision replacing the two ELECAM Heads killed on Wednesday and Thursday in Bamenda, restive North West Region of the country.
The decision was signed Thursday January 19, 2023 by the Director General of ELECAM, Essousse Erik.
Madam Sirri Hilda Ade replaces Khaiy John Fai as Momo Divisional Head of ELECAM killed by an angry mob in the early hours of Thursday January 19, 2023.
Kunsa Lawrence was appointed New ELECAM District Head of ELECAM in Jakiri, Bui Division.
He replaces Yufela Gilbert Teteng killed Separatists fighting for an independent state called'Ambazonia' at his Foncha Street residence on Tuesday 17 January 2023 at about 8:00 PM.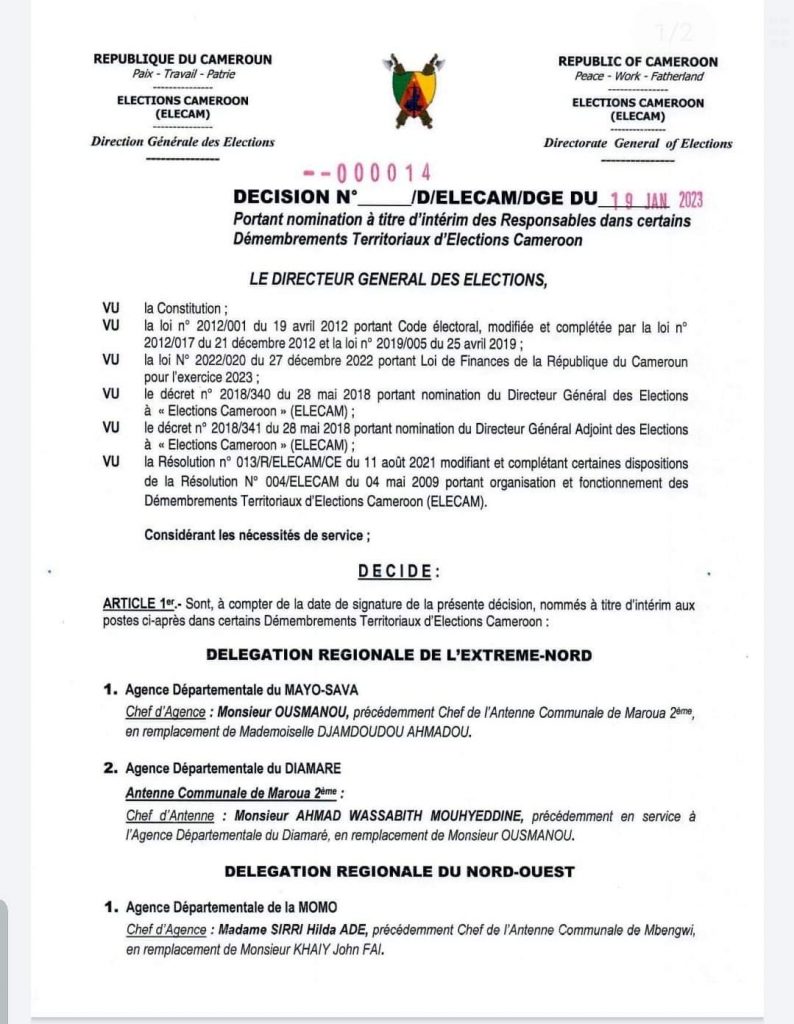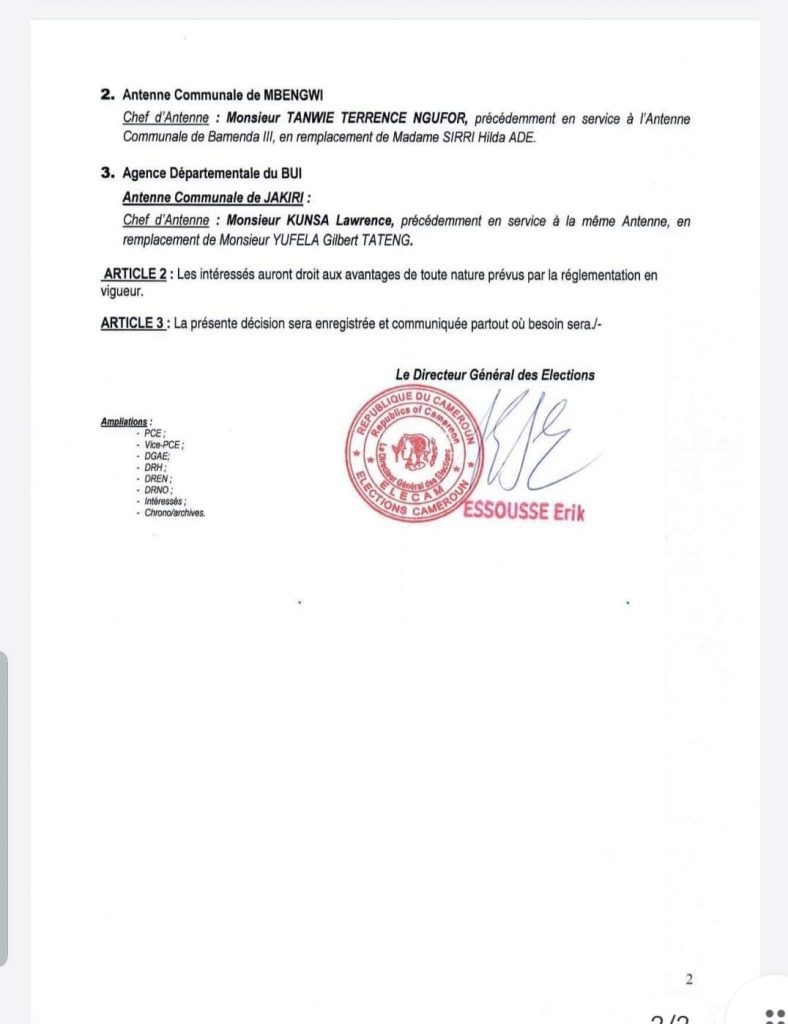 The rush to replaced the deceased ELECAM officials has angered many who say human lives mean nothing to the Biya regime.
"Why the rush of replace them, were they praying for the officials to die so that they can be replaced? How can someone killed in the morning be replaced same day in the evening? This country doesn't value life at all," said an ELECAM worker in Bamenda who opted for anonymity.
Yufela Gilbert Teteng was killed by Ambazonian fighters at the Foncha neighbourhood in Bamenda while John Fai died in the hands of an irate mob after a suspected thief caught by the population give his name as one of his accomplices.
Their demise came about 2 months to the Senatorial elections to take place on March 12, 2023.
Mimi Mefo Info
You can help support our work through the link below