By Tata Mbunwe
Tailors working in Yaounde VI, particularly around Biyem-Assi neighborhood, have decried an attempt by price control authorities to fix specific prices at which they must render their services.
Speaking to MMI, one of them explained their services do not have a fixed price because they charge customers based on the nature of the design of the dress they are making.
But authorities are now asking them to fix their prices at 60,000 francs CFA as part of price control measures.
A document signed by the Mfoudi Divisional Delegate of Commerce, Lambo Manga Joseph, on February 7 asked tailors in the area to place their services at 60,000 francs.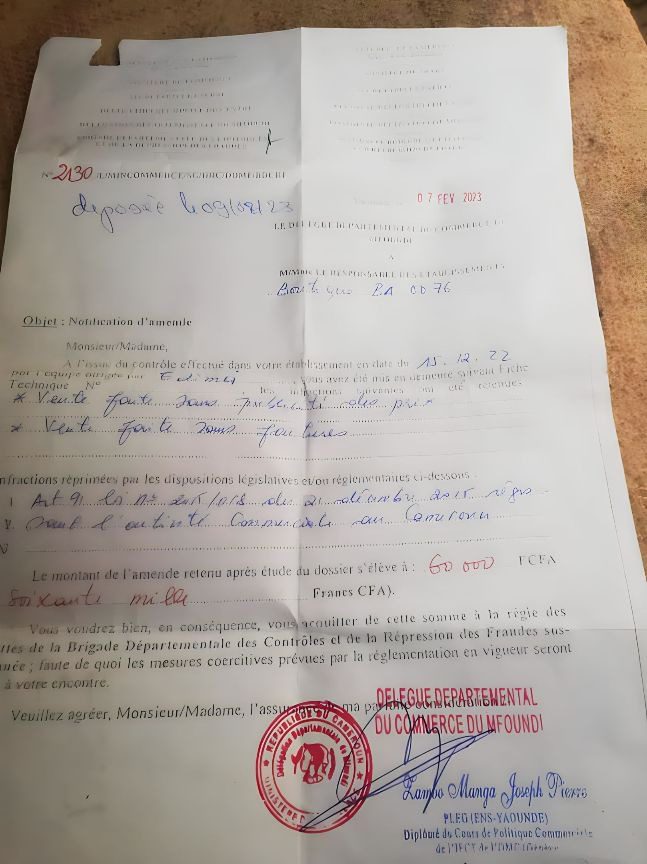 But this is impossible for them for them to bear, a tailor complained.
"We have never heard about naming a particular price for dresses we are sowing because our prices vary according to the styles our customers want," Garry, a tailor in Yaounde said.
"Each style that our customers select have a particular price that we give to them and we might end up reducing the price," he added.
The tailors see price fixing as a measure to drastically curtail their profit margins and they also risk falling out of the business if the decision is maintained.
"Most of our stores are not big and customers are hard to come by sometimes. Moreso, we rent these stores, pay electricity, other bills and different types of taxes, but this particular issue of fixing a particular price for our services is quite impossible for us," maintained our source.
Mimi Mefo Info
You can help support our work through the link below