Traditional leaders of Moungo in the Littoral Region of Cameroon have clashed with leaders of Bazou, West Region of Cameroon over the origin of the popular staple food 'Koki'.
In a recent release signed by the Association of Traditional Kings and Chiefs of Moungo, the latter expressed their total dissatisfaction with claims by the Bazou leaders that koki originated from them.
"…The representatives of this community are claiming to be the origin of this dish, designating us in the same vein as simple appreciators…to which we respond, no, with the last energy," the release by Moungo chiefs stated.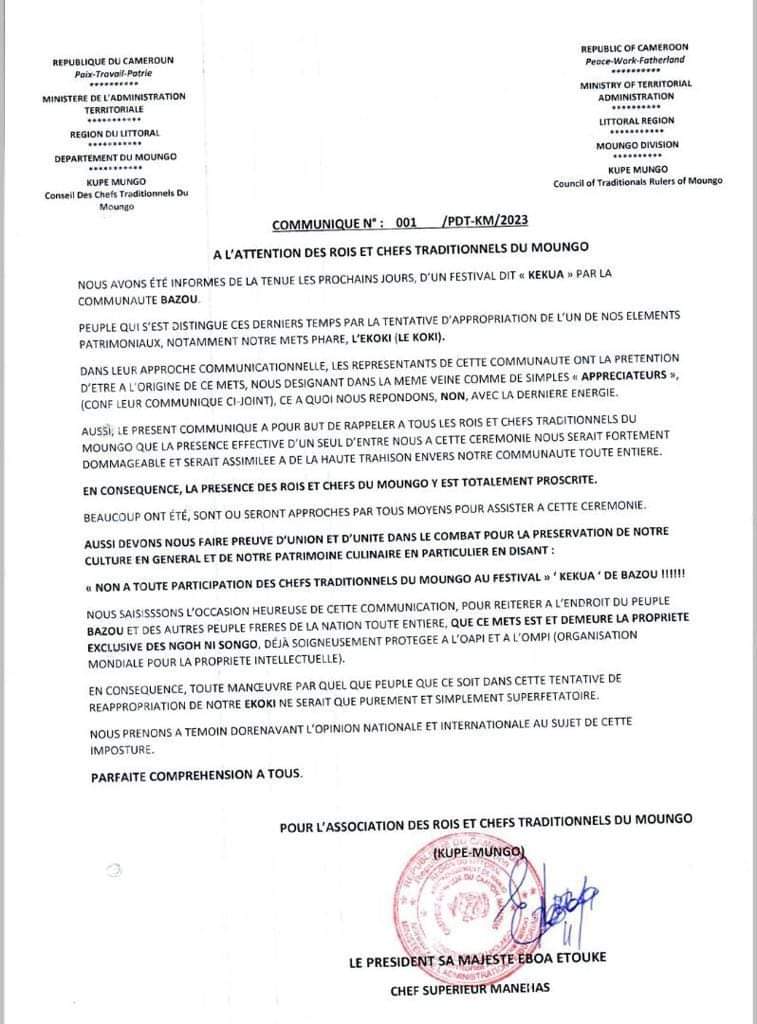 In this light, the release went ahead to prohibit all Moungo chiefs and kings from attending the upcoming 'Kekua' festival organized by the Bazou community.
According to the release, the presence of any Moungo chief or king at the festival would be, "high damage to us and would be considered high treason towards our whole community."
They equally reiterated that the dish is and remains the exclusive property of the 'Ngoh ni songo', and is carefully protected by the WIPO (World Intellectual Property Organization).
Koki it should be noted is a pudding made from a special specie of beans called black-eyed peas with Palm oil.
This creates a new debate, coming on the heels of the most popular one, which has been the origin of jollof rice.
By Amina Hilda
You can help support our work through the link below