The government of Cameroon is battling to curb further spread of the deadly coronavirus, but reports on Friday from the country's Health Ministry put the number of confirmed cases at 27.
Majority of the patients came onboard international flights from countries hardest-hit by the virus.
Now the government is banning passengers and aircraft from entering the country.
This has left scores of it's citizens who left Dubai on Tuesday stranded in Kenya.
Some of them who are now frustrated amid high risk of contracting the disease, have cried out, citing terrible living conditions as they are held back from entering the country.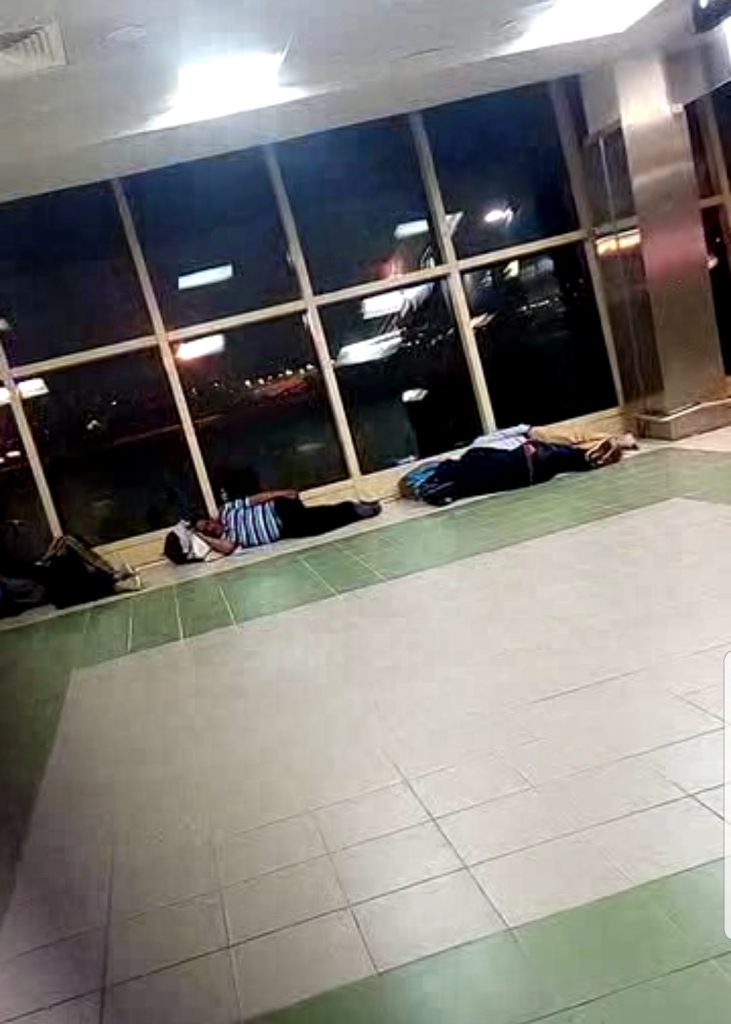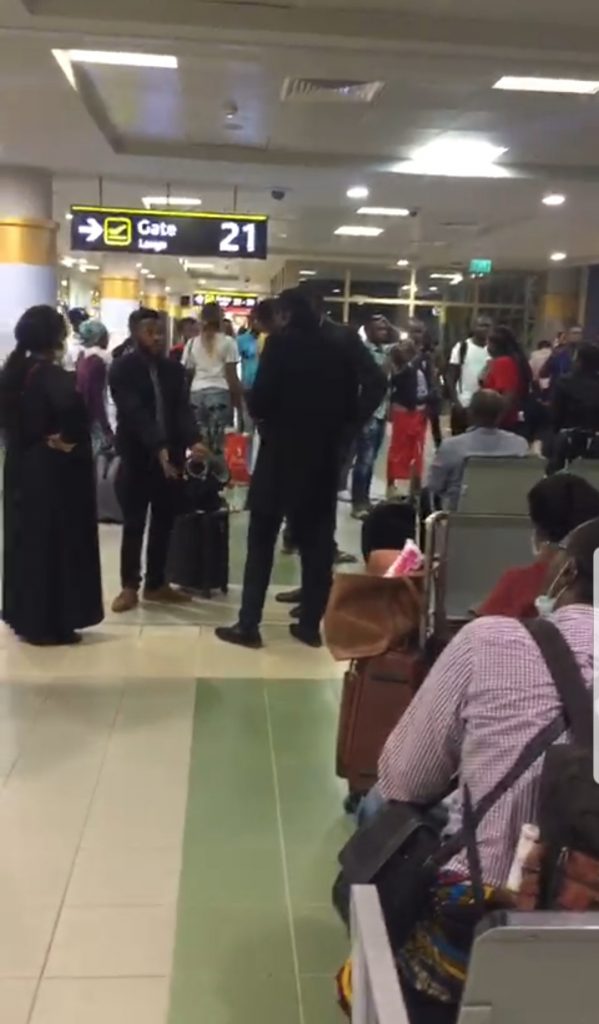 Expressing her frustration, a Cameroonian who has been at the Jomo Kenyatta Airport says they have not received any help from both the government of Cameroon and Kenya airways, as their plane was asked barred from landing at the Douala Airport.
"Our government has categorically refused us from landing in Cameroon. We have been in Kenya for the past four days and have not been able to go to where we were going to, and not even been able to go back to Cameroon" one of the passengers onboard Kenya Airways says.
"Many of us here have not had our baths for the past four days, some are bleeding and we have not been able to have access to our luggages. It is really a pity that our country, our government can abandon us in this kind of a situation" she tells Mimi Mefo Info in tears.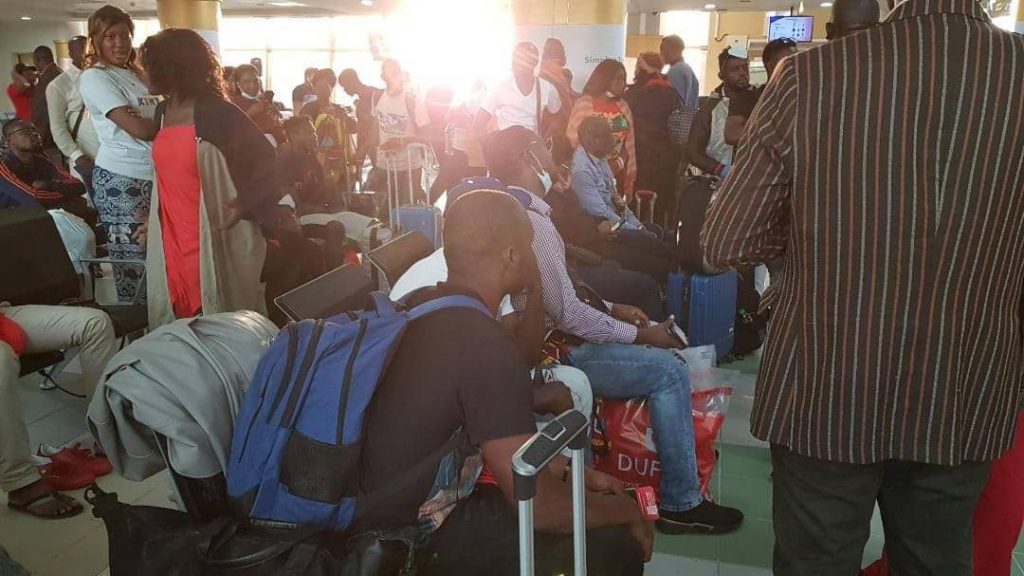 Though they were in the same situation with Nigerians, Congolese, and Ivorians, Cameroonians are the only nationality left stranded.
"The Kenyan guys say it is a political issue … We have called the Cameroon ambassador here in Kenya and she has not picked up her phone.
From what the captain told us, they called the transport office in Cameroon and they refused to pick up the phone" she adds, stating that "we are sleeping at the airport on the floors like refugees.
"The Cameroonians have since called on authorities to look into their problems, providing a solution for them. Government is yet to make a statement on the issue.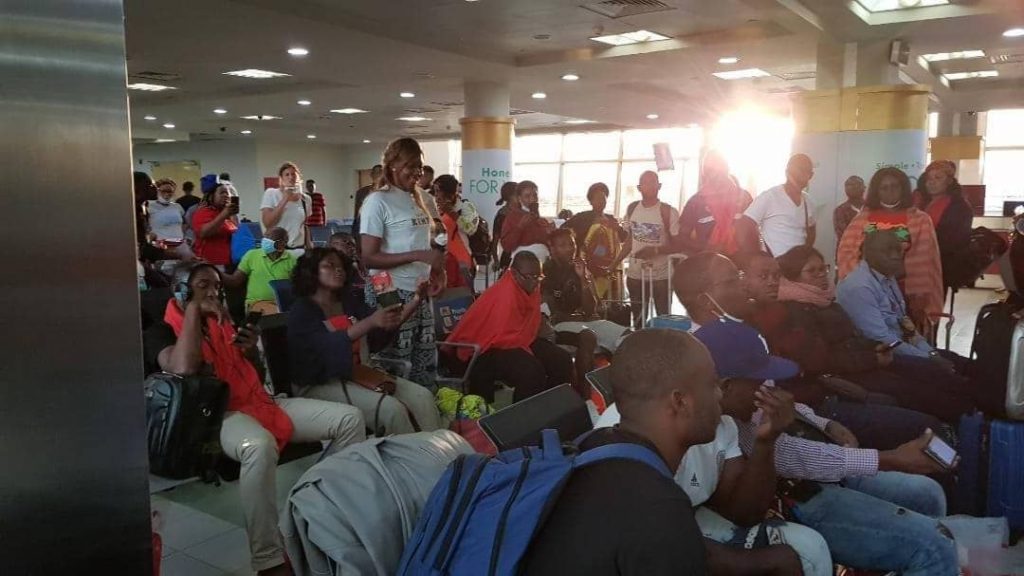 On March 17 Prime Minister Dion Ngute announced some 13 measures by Cameroon to prevent the further spread of the corona virus.
Among these measures was the sealing of all land, sea and air borders to human travellers. Travellers that had flown into the country at the time were quarantined in hotels and tested.
Mimi MMefo Info
You can help support our work through the link below