The first time Health Officials confirmed a case of the novel coronavirus in the Central African country was on Friday, March 6, 2020.
Less than one month after, 223 more people are now infected with the deadly disease.
The collective action call and vigilance has not departed from the mouth of the public health minister as figures soar. On March 31st 2020, he took on twitter to say:
"Our determination to overcome this pandemic is unwavering, but it necessarily involves all of us. Our awareness, our sense of responsibility and our personal discipline are all additives for a collective fight against COVID-19".
Manaouda Malachie also cautioned citizens to respect the anti-coronavirus measures in place. "I would also like to ask everyone, apart from the opinion of scientists, to cover their mouths and noses when going out, " Minister Malachie recalled.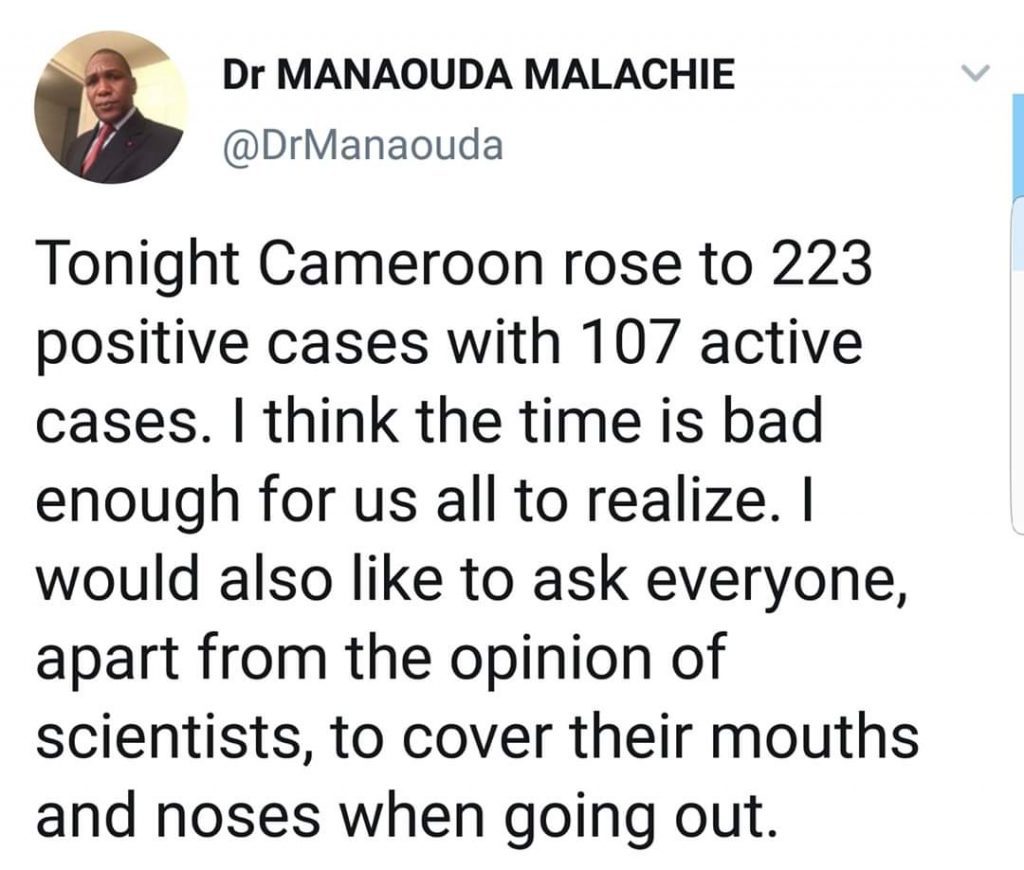 But why are figures increasing daily, despite series of steps taken to fight against the disease?
Expert hold that government has not done enough to curb further spread if the disease which has hit over half of the continent's 54 countries.
Renowned health expert had told authorities to refrain from politics and tackle the pandemic as a held problem.
Here is Cameroon's Covid-19 statistics as at April 1st 2020:
-Number of confirmed cases: 223
-Number of deaths: Six (6)
-Number oof treated cases: ten (10)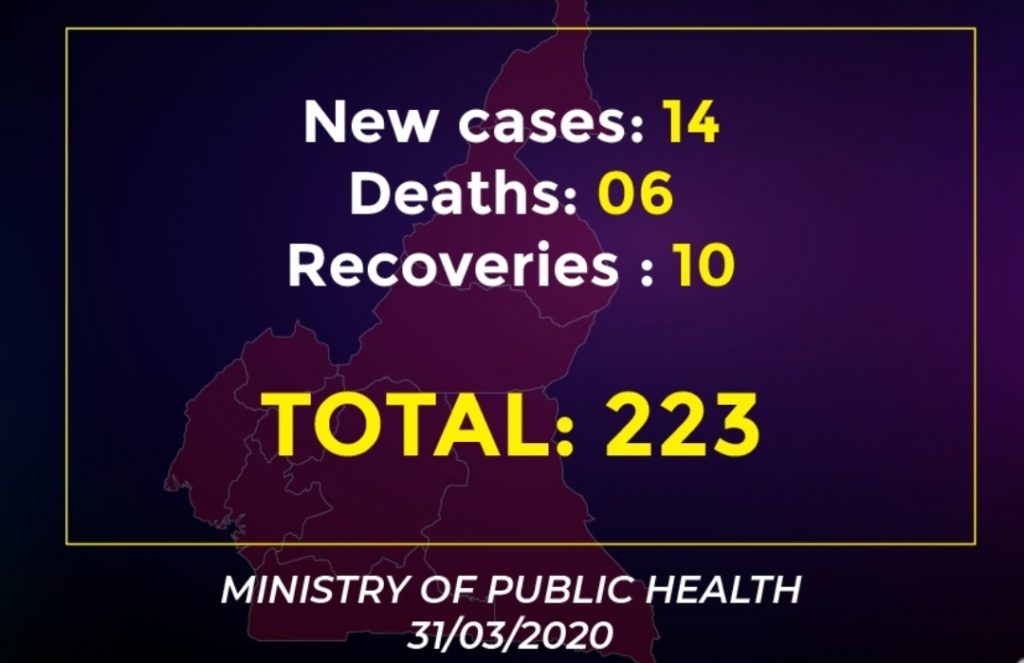 Support us: PAYPAL: MILLYVILLE2004@YAHOO.FR / MOBILE MONEY: +237679135573
You can help support our work through the link below