By David Atangana

Workers of the Cameroon Development Corporation,CDC,the second largest employer in the country, have gone for 27 months without salaries. They are now threatening to go on strike if they powers that be fail to act.

The revelation is contained in two separate correspondences addressed to the governor of the South West region, Bernard Okalia Bilai and the General Manager of the CDC, Franklin Ngoni Njie by a Coalition of CDC workers. In the letters, they expressed their frustrations.

"We have waited patiently for a solution to our problem which is the lack of payment of our salaries for over 27 months," the workers wrote, adding that, " it seems as the patient dog will soon die or has died already of hunger considering the fact that so many CDC workers have lost their lives in active service while waiting patiently for their unpaid wages".

While demanding answers from the General Manager on when their salaries will be paid,the workers x-rayed their sufferings owing the non-payment of their salaries.

"…You not paying our salaries regularly has cost us a lot of damages like lost marriages because our wives can no longer resist hunger,lack of education for our kids because we can't pay fees, poor medical care and too much debts ", the disgruntled workers lamented.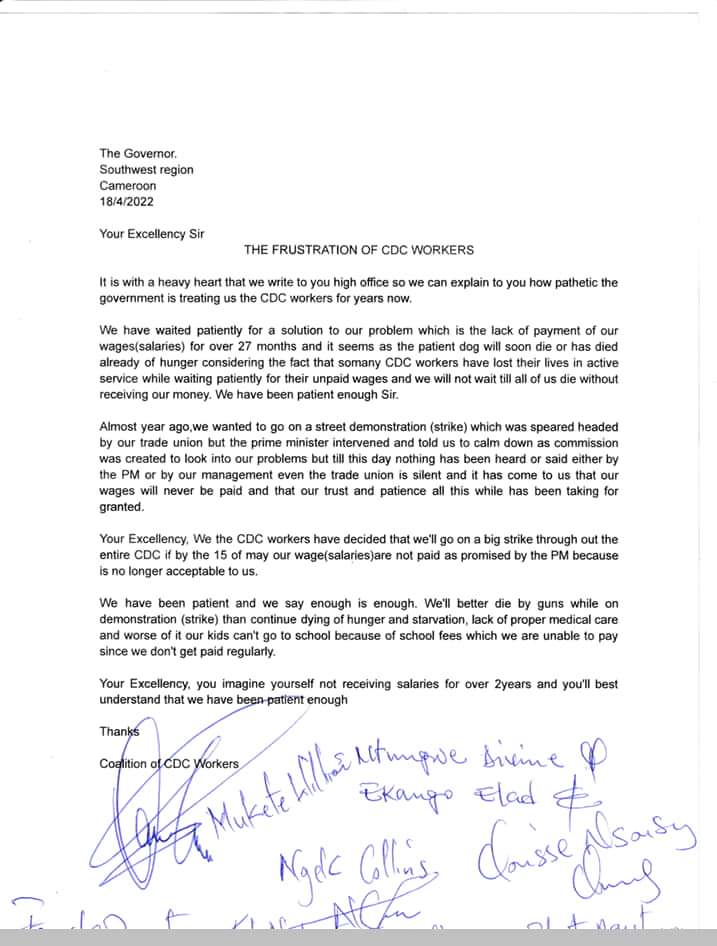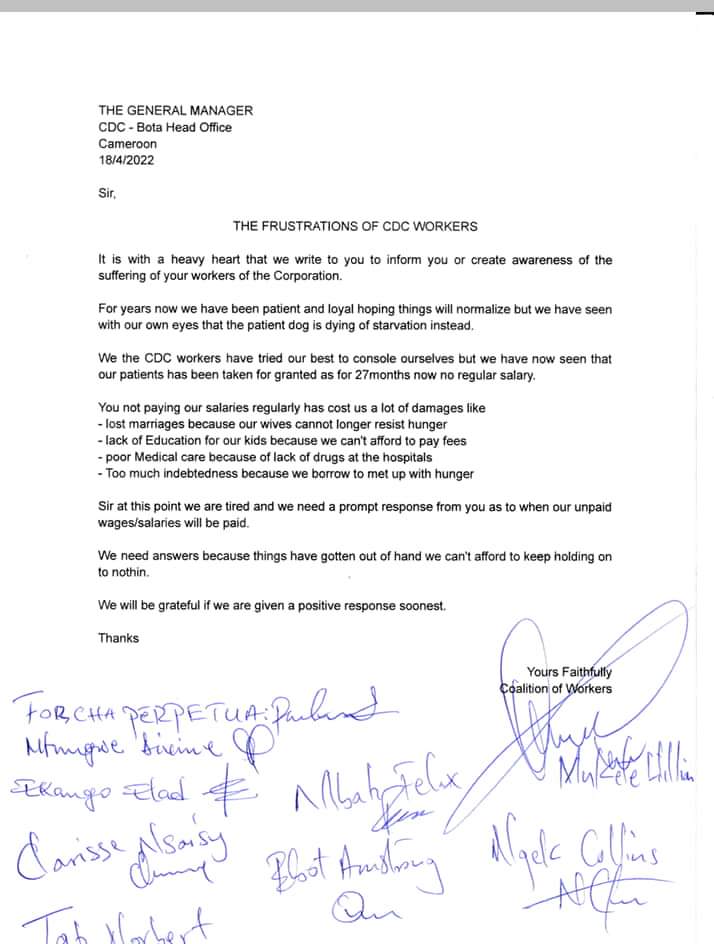 Recalling that the Prime Minister, Head of Government, Chief Dr Joseph Dion Ngute had promised to look into their plight a year ago, the CDC workers lamented that noting has been done till date.
"You Excellency, we the CDC workers have decided that we will go on a big strike through out the entire CDC if by the 15th of May our wages are not paid", they wrote in the letter, insisting that, "…we have been patient and we say enough is enough".
You can help support our work through the link below