Residents of Limbe in Cameroon's South West region say for over a week they have had difficulties getting water for home use.

Many have attributed the water scarcity to the ongoing African Nations Championship, CHAN as the city hosts one of the participating groups.

In Isokolo, one of the area's affected, locals say they have been without water for five days today.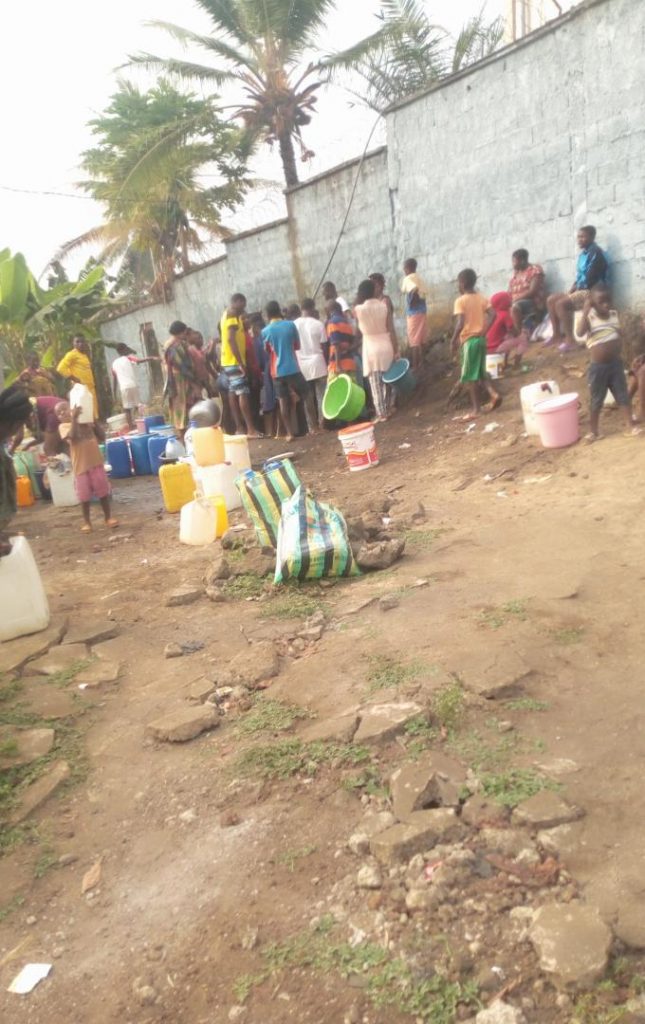 "We hear that water has been channeled to the field as a result of the football competition. People should not be denied their rights" a resident cries out.

With the prevailing situation, residents are forced to drink/use water from boreholes which are also proving hard to find. Images have emerged of many people scrambling at boreholes to fetch the precious liquid, with many in disrespect of Covid-19 preventive measures prescribed by the government.

"… From the look of things we are hearing that Isokolo will only get water after the CHAN … the population is crying that at least they should even send water in the middle of the night for us to carry," another resident pleads.

City authorities have paid no attention to the issue. A week after the water crisis started, no statement has been made.

Mimi Mefo Info
You can help support our work through the link below