Chief Ewome Eko John alias Moja Moja is a Cameroonian soldier known for pulling stunts and chasing shadows.
The chief of Bwassa Village in Buea subdivision is also a member of Cameroon's elite military unit, the Rapid Intervention Battalion -BIR.
Moja Moja shot to notoriety in the course of the deadly conflict in the country's North West and South West Regions.
But instead of going to fight armed separatists where they are camped, Moja Moja, after drinking to stupor and drugging himself, takes delight in annoying rantings.
If ever there was any doubt, Moja Moja's assignment from the "Na We We" bloc is to spread hate against people of the North West Region, especially those resident in Buea.
He is known to have issued a 24-hour ultimatum for people of North West origin to leave Buea. He also caught and beat a man on video simply because the man was an indigene of the North West Region.
Since the law has been smiling with him as he tramples on the same, he has now gone to the point of molesting innocent women and children on claims that they are linked to separatists.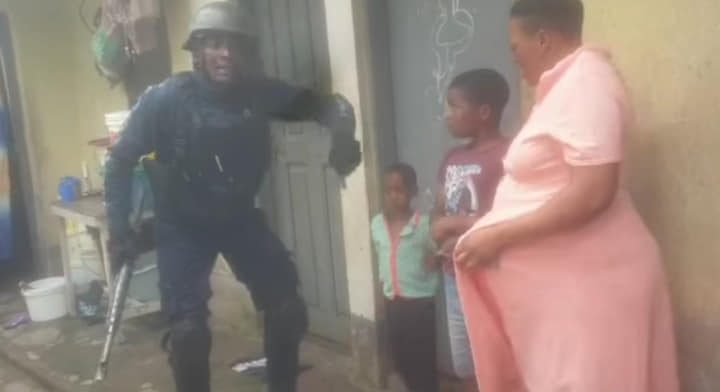 In one of his latest stunts, Moja Moja is seen beating up a lady he claims is the girlfriend of separatist-warlord General No Pity. Moja Moja, an illiterate soldier is seen taking the role of the judicial police, state prosecutor and magistrate into his hands.
Moja Moja has placed himself above the law with the protection of Bakweri graffi-haters and the total support of Prime Minister Joseph Dion Ngute, the traditional ruler of Bogongo village, Ndian Division of the South West Region.
The PM had once called on Moja Moja "to keep up with the good work" and recently, assured him of unfettered protection.
If the PM can protect those who violate the laws of the land, including the constitution, then we are doomed.
Is it a crime to have dated or to be related to a separatist fighter? Are they not Cameroonians and did they not have lives before the ongoing war?
The silence of judicial and political officials on the Mojo Moja madness shows complicity.
Government appears to have given its tacit approval for any Cameroonian to attack the other without exhausting legal remedies.
Be it as it may, their champagne party will soon end.
Mimi Mefo
You can help support our work through the link below