The children of a certain Massango, father of 15 children and husband to two wives, have disrupted a secret wedding between their father and a third wife in Bafang, West Region.
The wedding which was scheduled to take place on Saturday, June 25 at the Bafang Catholic Cathedral ended up in a massive fight.
According to Mbeng Christel, one of Massango's daughters, the news of their father's wedding came to them as a huge surprise.
"We were surprised when we got a call that our father is getting married. The news wasn't favorable to us," she indicated.
Members and Bishop of the Bafang Diocese were all shocked considering they had no idea about the previous marriages and number of children of the man.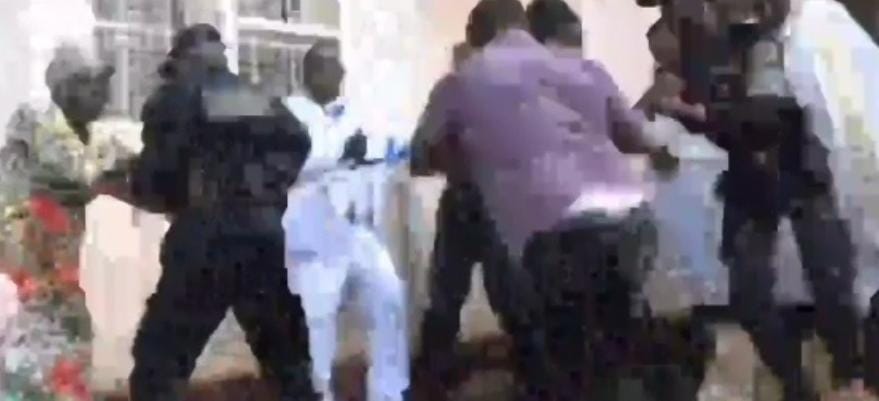 Addressing the press, Abraham Kome, Bishop of the Bafang Diocese had this to say: "I wish to apologize for the incident which just occurred. But what I would love to say is that at the level of the church, things are done openly. Thus everybody that was programmed for the wedding today went through the procedure."
He furthered that "unfortunately, there are certain things in one's private life that we cannot follow legally, but simply through morals."
Meanwhile, Massango's children have stated that unless the former unites the family he currently has, they will not permit him to proceed with the plans of getting married to a third wife.
By Amina Hilda.
You can help support our work through the link below