It is over 10 months now since the coronavirus was declared a global pandemic by the World Health organization (WHO).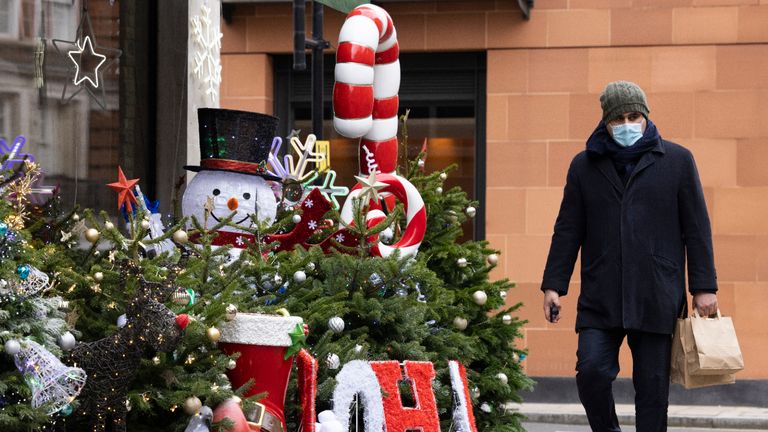 Different countries around the world have however taken drastic measures to mitigate it's spread.
Deep into the pandemic, some of the rules have been relaxed and others completely forgotten.
Some might even say the pandemic is gradually finishing as things may seem. But that is not true. Talks of a second wave of Covid-19 is gaining steam and medical experts even predict might be worse than the first.  Approaching the festive Christmas period, countries have again sought to take actions of limiting the spread of the virus given that many may be prone to contracting the disease as the festivities will be coming thick and fast. Let's take a closer look at some of the measures that have been taken by some countries around the world:
. In the United Kingdom, different rules are in place across England, Scotland, Wales and Northern Ireland. In England alone, there is a 4 Tier system in place, meaning that different parts of the country have different levels of restrictions. London for example falls under the highest Tier 4 which means Christmas is practically cancelled.
· The Netherlands impose five weeks lockdown: Prime Minister Mark A brief window of special restrictions has been introduced across the UK to allow people to celebrate Christmas.
·        Italy: No Christmas markets and a nationwide curfew

· France: Travel restrictions lifted over Christmas. France on 15 December lifted a lockdown imposed on 28 November, but strict measures are still in place as infections are still high.

· Germany will enter a hard lockdown over the Christmas period, as the number of deaths and infections from the virus has surged in recent weeks. Non-essential shops and schools will close nationwide during the lockdown, which will last from 16 December to 10 January.

· Spain: Travel allowed and limited gatherings. The Spanish government has approved a set of rules for the period between 23 December and 6 January. Regional governments, however, have the power to toughen these common rules if they deem it necessary.

· Austria: Mass testing and closed hotels.

· In Russia, older people have been instructed to self isolate themselves during the Christmas period.

· Sweden: From 18 December, all non-essential public workplaces, gyms, swimming pools and libraries will close and reopen on 24 January.

· Switzerland: From 22 December, all restaurants, bars, cultural venues and sports facilities will close for a month.

· Czech Republic: Public gatherings will be limited to six people indoors and out
. Croatia is closing its borders between 23 December and 8 January.

· Croatia: No more than 10 people from two different households are allowed to gather indoors for the festive season. No more than 10 people from two different households are allowed to gather indoors for the festive season.

· South Africa has announced the tightening of already existing Covid19 measures.

· Kingdom of Morocco has decided on a national vaccination campaign that will last 3 months.
You can help support our work through the link below