Former US President, Donald Trump and one of his attorneys have been ordered by a federal judge to pay nearly $1 million in fines for filing a frivolous lawsuit that claimed that Hillary Clinton, the Democratic National Committee, and other individuals who were deemed to be enemies of the former president engaged in racketeering and orchestrated a massive conspiracy against him.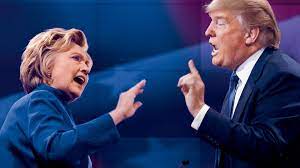 After one defendant requested sanctions, the lawsuit was dismissed in September, and Trump was forced to pay tens of thousands of dollars in November. The most recent order was issued following a separate request for sanctions made by a number of the remaining defendants, including Clinton.
The lawsuit's dismissal represents the latest legal defeat for Trump as he deals with a number of civil and criminal inquiries, including the inquiry into his preservation of private records, while some of his attorneys are being investigated for their actions in those cases.
Trump and his lead attorney, Alina Habba, were chastised by US district court judge Donald Middlebrooks for misusing the legal system by pursuing a case that advanced his political grievances with the 2017 Russia investigation using arguments rife with mistakes and falsehoods.
You can help support our work through the link below