The minister of public health has called attention of all health workers treating coronavirus patients not to receive any franc from the patients in the name of payment.In a release signed Thursday April 16th 2020, Dr. Manaouda Malachie says " it has come to my knowledge that some health workers are collecting money from COVID 19 patients"He explains that the government of Cameroon takes charge of all the bills of persons sick of the pandemic.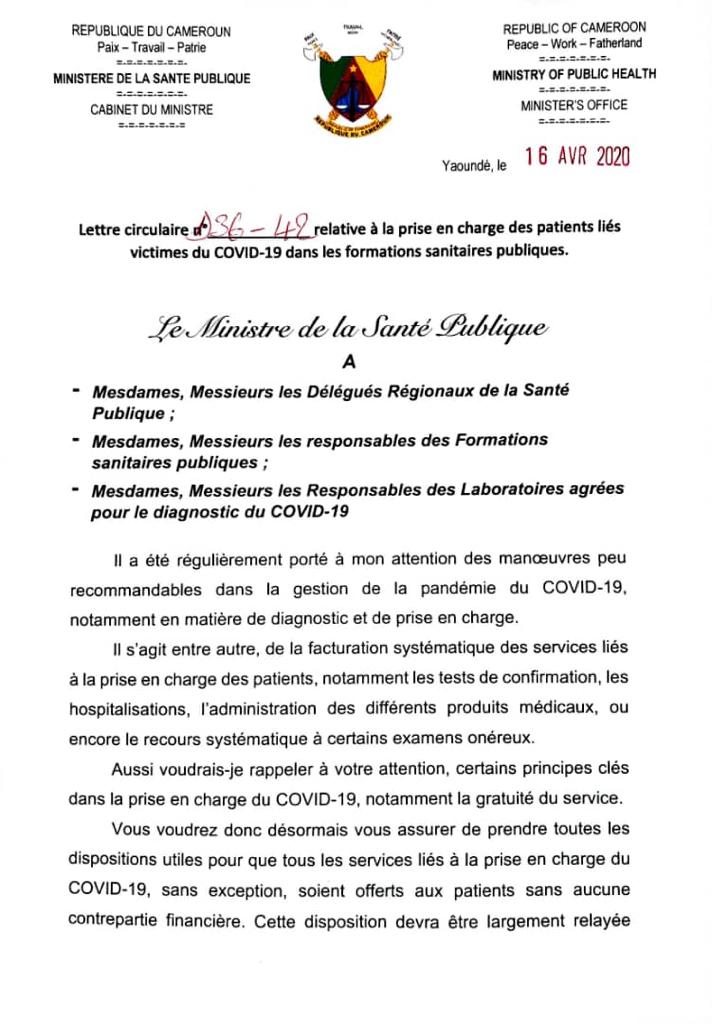 The minister has called on hospital handling COVID 19 patients to in the next 48 hours submit lists of all they need to effectively take care of the patients.
The decision of the minister confirms claims by some Cameroonians that patients were demanded sums of money for the treatment of coronavirus.Mimi Mefo Info.
You can help support our work through the link below