The Cameroon Peoples Party, CPP has once more accused the government of President Paul Biya of being either unwilling or unable to solve the Anglophone crisis marked by daily killings of people in different parts of Cameroon.
In a release signed by the president of CPP Monday 9th March 2020, Edith Kah Wallah expresses sincere condolences to victims of Galim attack on the 7th of March and those of Bamenda artisanal bomb explosion on the 8th of March.
The party draws two lessons from the attacks in Galim and Bamenda at the weekend.
The attack by armed men in Galim, Bamboutos division in the West region of Cameroon, the CPP says portrays the quest of boys fighting for the restoration of Ambazonia statehood to attack all parts of the country if nothing is done by the government to solve the problem permanently.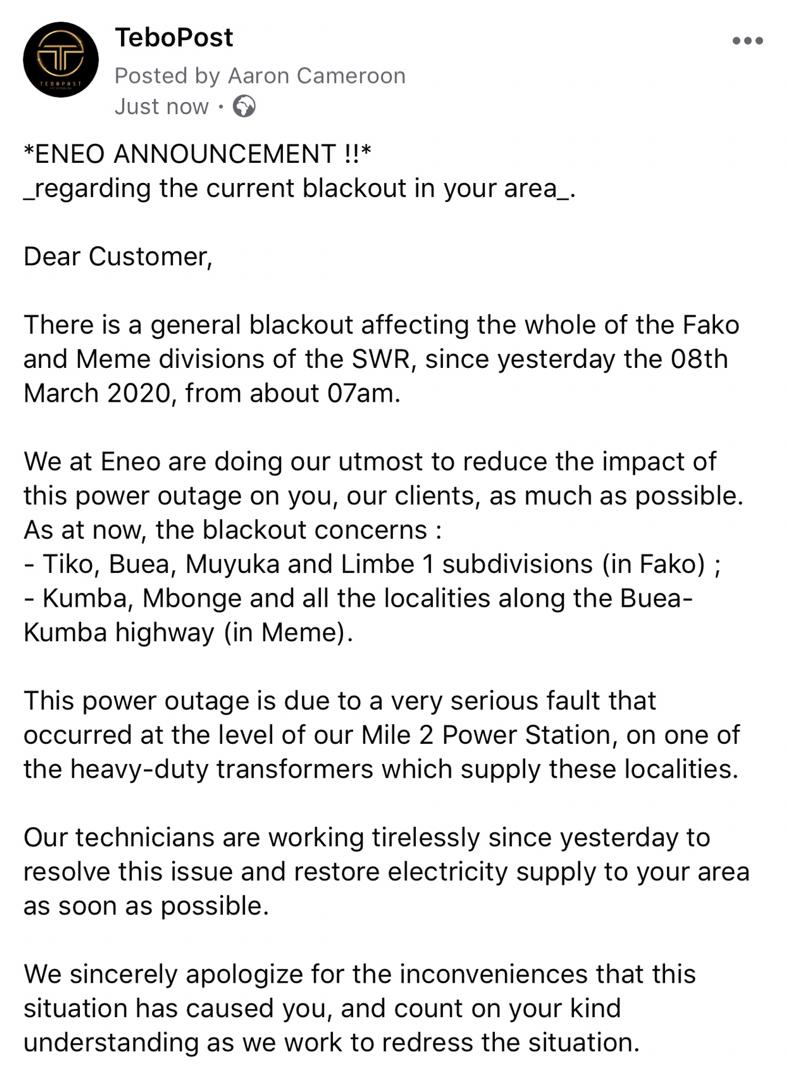 As concerns the used of explosive devices in Bamenda on Women's day, the Cameroon Peoples Party says though not the first time, the use of explosive means the war is taking a new twist that may be more tragic than what Cameroonians are experiencing today.
CPP in the release once more states measures of solving the crisis. It calls for the release of all those arrested in connection to the Anglophone crisis, calls for a cease fire and initiate a justice and peace process that will bring about traditional justice to victims and hold perpetrators accountable.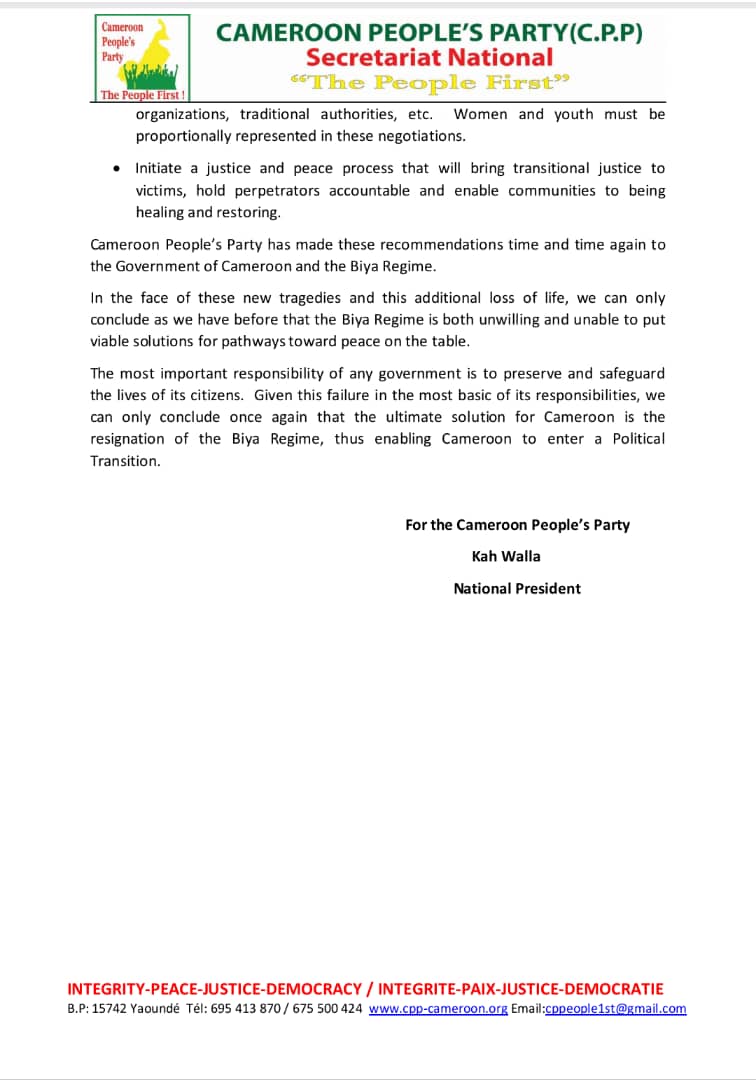 The political party laments that government since 2016 has given deaf ears to concrete proposals on how to secure the lives of Cameroonians.
Mimi Mefo Info.
You can help support our work through the link below