By Amina Hilda
Internally displaced persons IDPs, of the Anglophone crisis in Douala are said to have been gripped by fear as authorities have issued a statement announcing more demolitions.
Some of the areas mentioned in the release are high IDP- concentration zones. Many now fear that if the homes are demolished, they may now become homeless.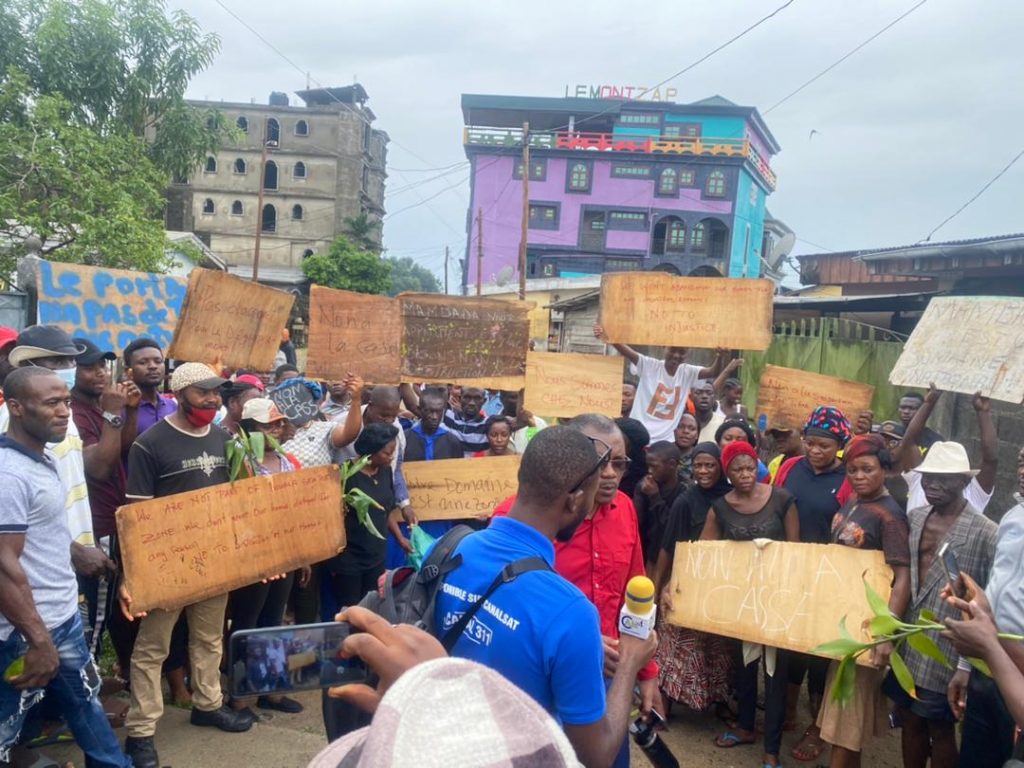 This is the face for IDPs sin Mabanda, Alpicam and its environs. Most of the IDPs alongside other locals today took to the streets protesting the impending demolition.
They carried peace plants and placards to pass across their message. One of them lamented: "Is it a curse to be born a Cameroonian? This land is our country, we will fight for our right, come rain, come sun."
Some Primary school pupils were also spotted infront of theirs schools, chanting the national anthem and demanding the government not to demolish their school.
The population continues to plead with the gorvenment to rather make use of the green space opposite Mabanda, so that activities within the Mabanda Vicinity will not be halted.
Mimi Mefo Info
You can help support our work through the link below