Thursday September 8, 2022 was not a day like any other at the 'Source Du Pays' headquarters in Bekoko, Douala, commercial city of Cameroon.
Hundreds of workers surrounded the company's building in anger — to express their grievances.
They could be seen holding placards and chanting songs, to express their frustrations, and calling for better working conditions.
In an exclusive video sent to MMI, the irate workers could be seen invading the company's building, halting activities "in order to make their voices heard."
Other grievances
According to workers of Source Du Pays: "management has given strategic and important posts to expatriates who end up ill-treating them."
"I am one of the workers from Source Du Pays, it is very serious at the Company because we work in very bad conditions. Unfair dismissals are carried out and all the positions of responsibility are handed to expatriates. Even the current Director of Human Resources is Lebanese. He says they have enough money in Cameroon so they do as they want," one of them disclosed to MMI.
During Thursday's protest, management could be seen trying to call the angry workers to order to no avail.
Failure to Listen
The grievances, tabled by the workers of 'Source Du Pays' Bekoko, Douala, started several months ago.
In the past months, they have been expressing their grievances vis-a-vis the deteriorating working conditions under which they are subjected.
But management has opted for intimidation than opt for dialogue.
In a recent statement issued on August 9, 2022, the company indicates that "Any breach of employment contract of indefinite duration, without notice or without the notice period having been fully observed, necessarily entails for the party responsible for the breach, to pay the other party an indemnity."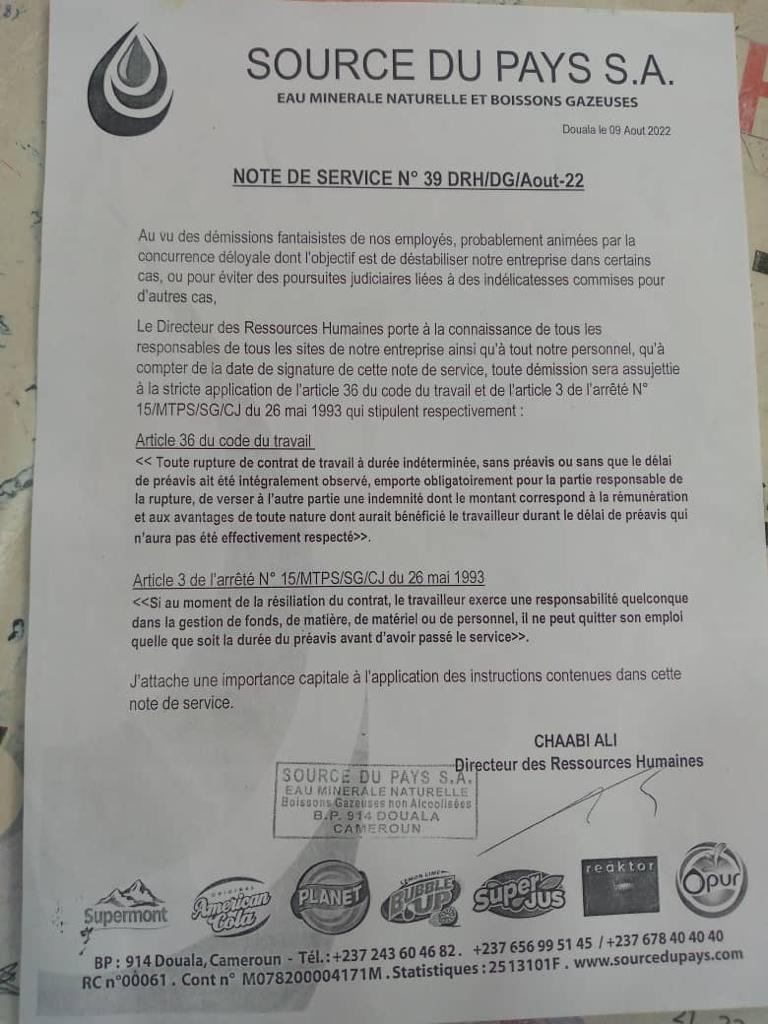 This Friday September 9th, the angry workers — still unsatisfied have continued with the protest as management is yet to come to a compromise.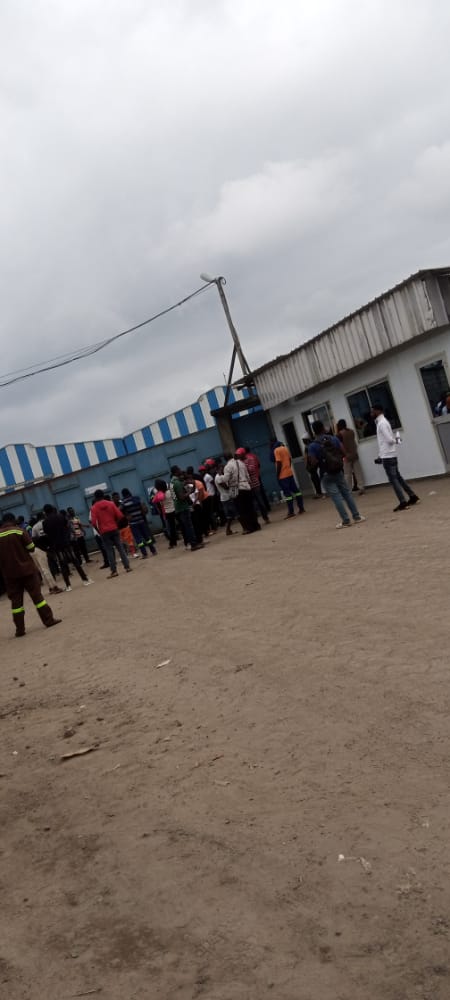 Meanwhile, MMI is following up developments and will keep you updated.
By Amina Hilda.
You can help support our work through the link below