The leader of the Cameroon Renaissance Movement, CRM political party says the massacre in Ngarbuh, Donga Mantung division in the North West region of Cameroon has shocked the world and every individual sensitive to the respect of human rights.
Addressing hundreds of militants of the CRM party ,sympathisers and other Cameroonians at the party headquarter at Grand Moulin in Douala Wednesday February 26th 2020, Professor Maurice Kamto called for an observation of a minute of silence for Cameroonians killed due to insecurity.
On the Ngarbuh massacre, he requested that each Cameroonian family sets aside time to mourn compatriots killed in the most brutal way in Ngarbuh village.
To professor Maurice Kamto,"as the government has not decided on a day of mourning for our brothers, sisters children and fathers killed in Ngarbuh, take time to mourn for them in your homes with your families. Pray and meditate for the souls of the departed".
Professor Maurice Kamto regrets that government has not shown enough sympathy for people killed and their families.
Speaking to Cameroonians in Douala, the 2018 presidential candidate also said the struggle of the Cameroon Renaissance Movement political party will be considered a victory when the war in the North West and South West regions will come to an end, when Cameroon's electoral code will be revised for a free and transparent election and when the exaggerated abusive violation of human rights in the country will end.
On the issue of how to end the Anglophone crisis, Maurice Kamto called for the release of Sisiku Ayuk Tabe Julius and all others arrested and detained in connection to the crisis.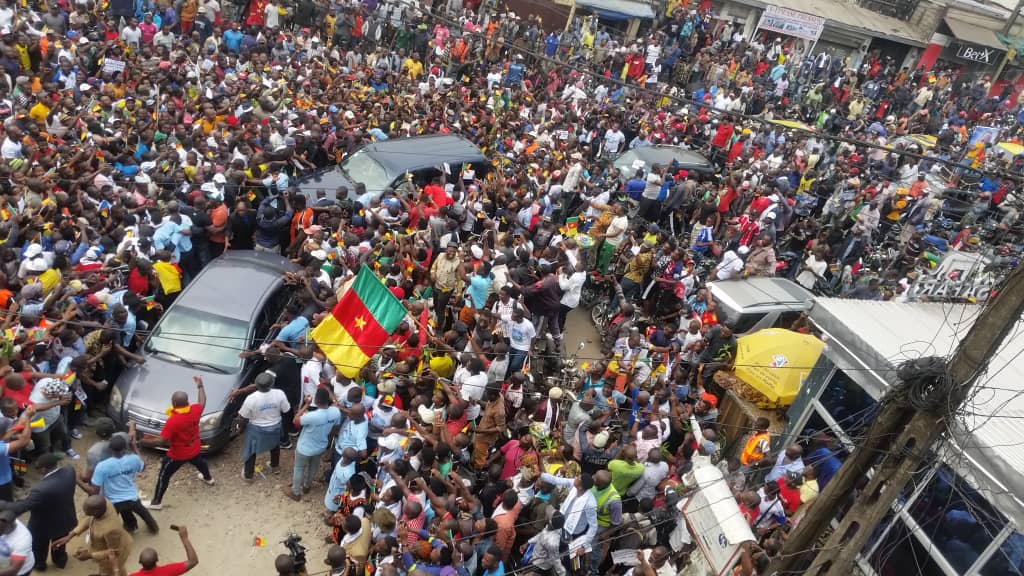 He insisted that separatist fighters in the North West and South West regions have to respect a cease fire while the military in the restive regions withdraws and allows just the police to maintain security. When this happens, Kamto says it will be time for an inclusive and frank dialogue to discuss the form of state with all parties on the table.
On the issue of several villages burnt and destroyed since 2016 in the Anglophone regions, Maurice Kamto called for a reconstruction to permit internally displaced persons and refugees to return to their villages.
Speaking to the consciences of militants of the CRM party, he called on them not to relent their effort but remain committed to the cause to see a new Cameroon void of corruption, injustice, killings, poor governance, embezzlement and a lot more socio economic and political ills.
Mimi Mefo Info
You can help support our work through the link below