English subsystem candidates want entrance exam into National Polytechnic Yaoundé postponed
The entrance examination into the National Polytechnique, Yaoundé is set for July 29th and 30th.
Ahead of the session, students from the French subsystem of education will in the days ahead begin making final preparations.
This however will not be the case with their counterparts of the English sub system of education. Talking to MMI, a member of the Polytechnic Anglophone students association who feared to be named says the dates are not in favour of all candidates.
"Those of the French system of education will be done with the BAC by July. From what we see, those organising the examination considered only them," he says.
"We have written to the Director of the institution but he has not responded," he adds.
"Previously those of the English subsystem have always had two weeks to prepare for the entrance examination which was still always very small."
"With this, I'm not sure those from the subsystem will be able to write since they'll finish the GCE on the 25th. There'll be the pressure and fatigue making them unable to focus."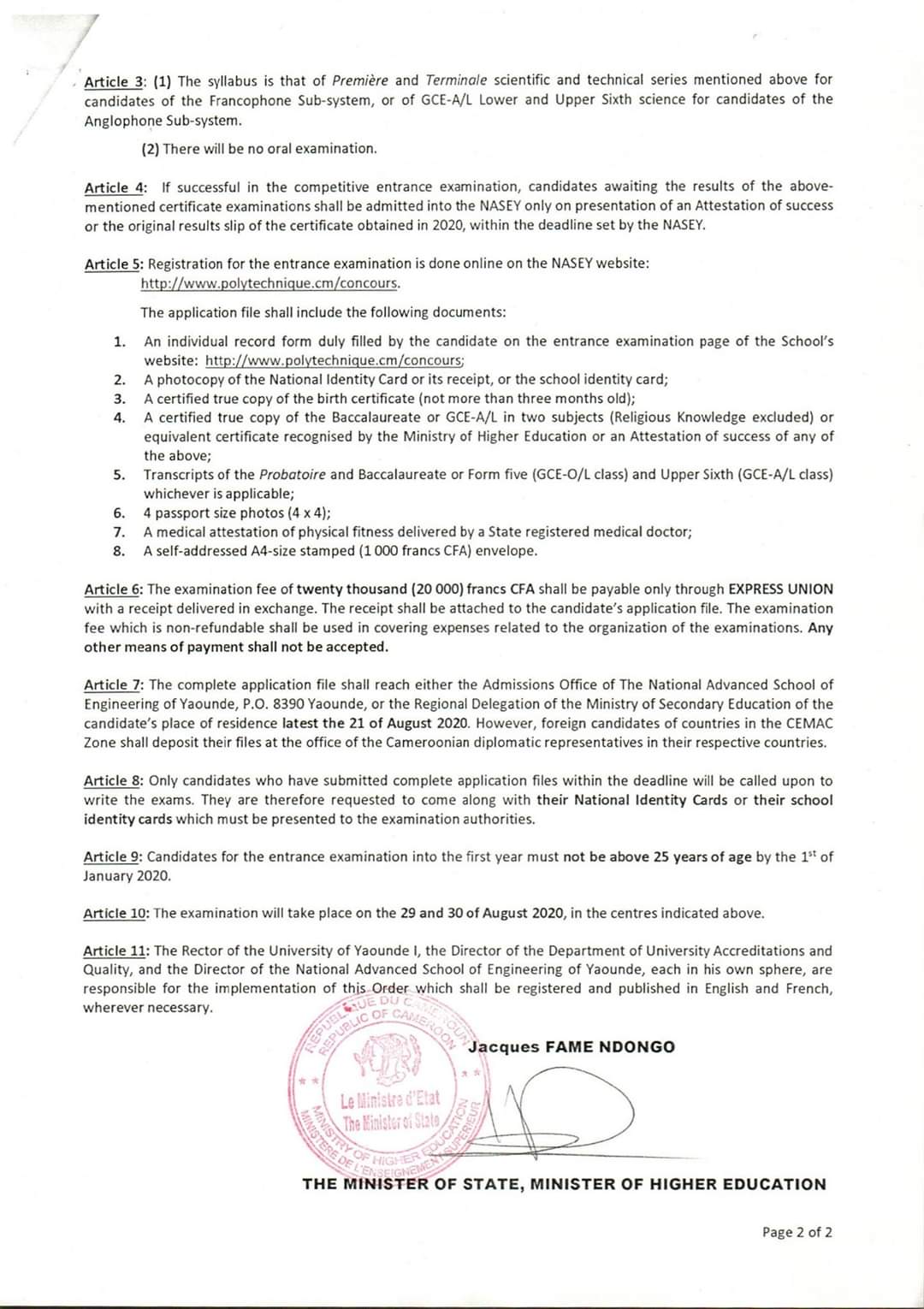 "If it is possible they should postpone it. The initial date was in September but it was brought forward. Let it be postponed so they can prepare," said a commentator.
Authorities of the ministry of higher education and those of the national polytechnic are yet to provide any formal response to the raised concerns.
Mimi Mefo Info
You can help support our work through the link below