By Ayissi Chantal
Over 30 Women and Children fleeing a deadly land dispute in Njirong a locality in Donga/Mantung Division have for the past three days taken permanent abode at the North West Governor's Office.
The women are particularly seeking a solution to a land dispute between Njirong and Ntumbaw in Donga Mantung division.
The Ntumbaw people are reported to have 'forcefully' taken control over a piece of land.
The women say the Ntumbaw people especially the youth who have taken up arms, have burnt down their homes, destroyed their farm lands in Mbawrong and killed their children.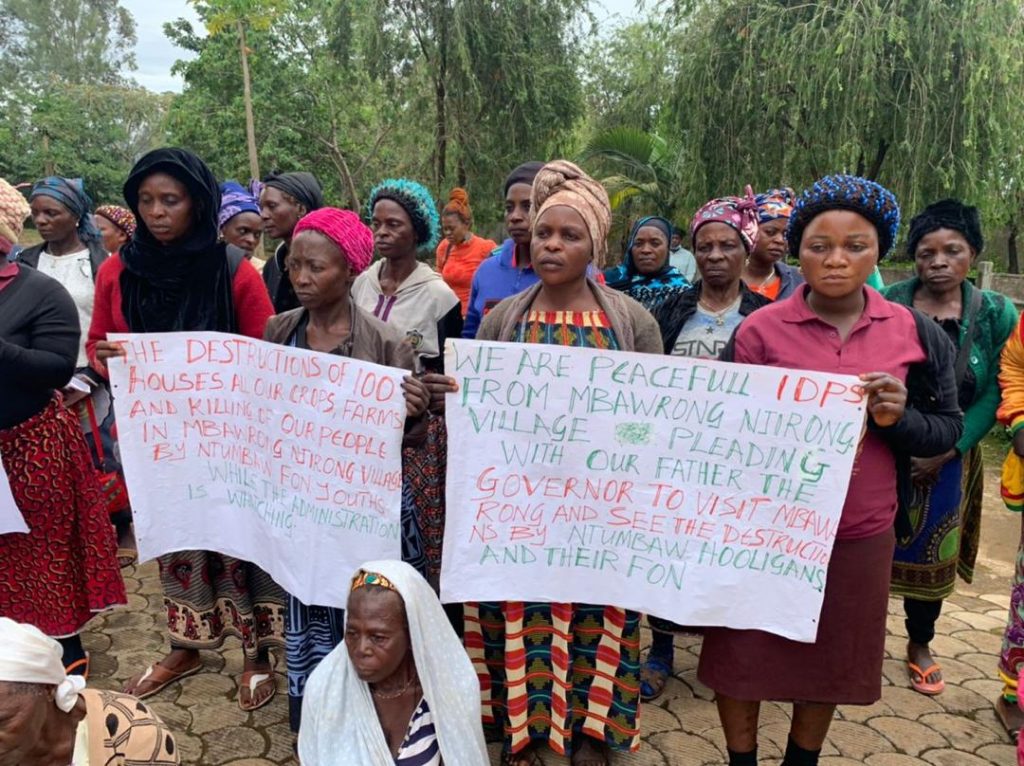 They say the administration of Donga Mantung and Ndu Sub Division is in clear support of the injustice.
Thus they have vowed to continue spending nights at the Governor's Office till he ensures the Ntumbaw people leave their land.
Their leader spoke to MMI briefly about what is happening between both villages in the video below.
Note: Governor Adolphe Lele L'Afrique is yet to meet the protesting women.
Thoughts?
Mimi Mefo Info
You can help support our work through the link below