By Tata Mbunwe
After living in five years of conflict marked by school boycott, some students in the restive South West Region of Cameroon witnessed with nostalgia, one of the major activities that has characterised secondary school life in the past, the FENASCO games.
Watching the regional finals at the Molyko Omnisport stadium in Buea, on Friday, April 8, some of the hundreds of students in attendance felt enthusiastic about the hay days of the largest sports event in secondary schools.
The Southwest FENASCO finals saw Government Bilingual High School, GBHS Mamfe, which represented Manyu Division, lift the trophy for the football boys category after defeating Government Technical High School, GTHS Tiko 2-0.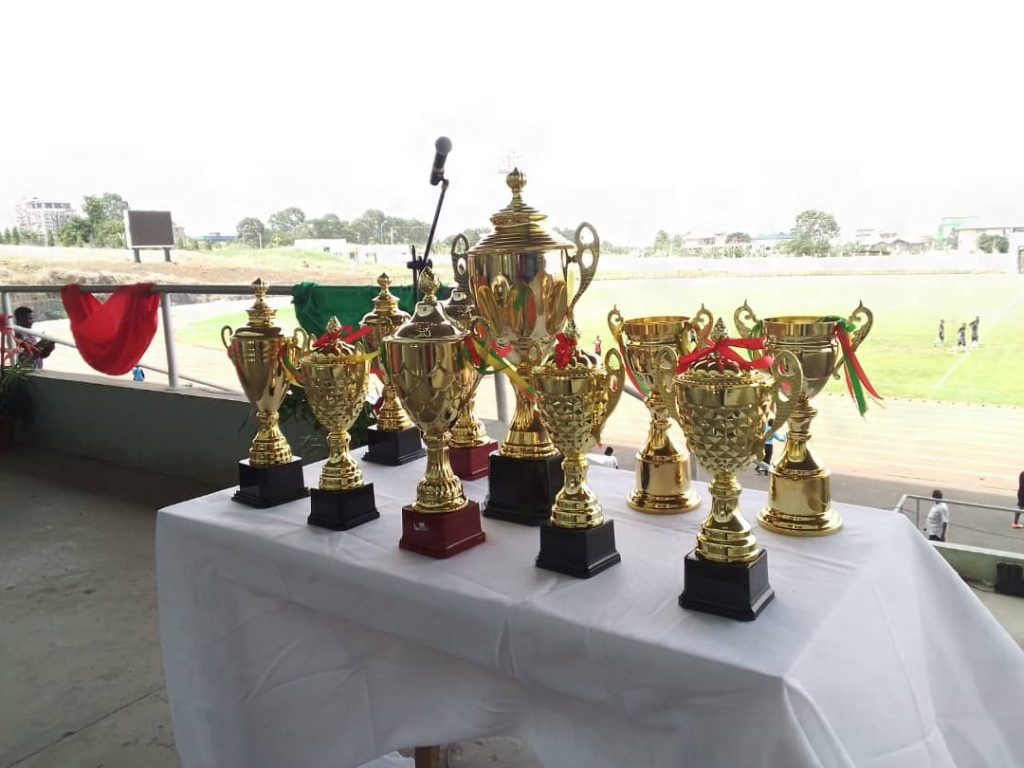 Meanwhile, in football girls, finalists GBHS Mamfe lost 0-3 to Sure Foundation Comprehensive College, Tiko.
This event, that used to animate the academic year, had nearly been extinct in the Northwest and Southwest regions during the last four years of the raging Anglophone Crisis, which has paralysed thousands of schools.
Although little is known about how the games were played at the Subdivisional and Divisional levels of the region before reaching the regional levels, the FENASCO finals in Buea, many say, reignited memories of the flare that characterized secondary school life in the past.
Watching the games yesterday, a secondary school teacher, reflected loudly on how interesting school life used to be in the past. But now, he said, both students and teachers are afraid to go to school, talk less of participating in open ceremonies.
The UN Office for the Coordination of Humanitarian Affairs, OCHA, reported on March 9, 2022, that out of 5,724 primary and secondary schools in the two English-speaking regions, 3,223 schools are still non-functional because of the crisis.
"Most of the operational schools are in urban settings. In the NW and SW as well as in the Littoral, West, Centre and Adamawa regions hosting IDPs from the NWSW, an estimated 462,000 students need emergency education assistance," the OCHA report stated.
Mimi Mefo Info
You can help support our work through the link below