Some five renowned civil society organisations including REDHAC of Maximiliene Ngo Mbe, NDH of Cyrille Bechng, A Nous Le Cameroun of Marie Kewn, CHRDA of Agbor Balla and FIDA of Gladyse Mbuya have all rejected the MRC's call for a nationwide protest taimed at forcing the president, Paul Biya out of power.
In a joint letter to the president of the Cameroon Renaissance Movement, Maurice Kamto, they however specified they agreed with most of Kamto's provisions for the effective return of peace and order in the country at large.
In the letter addressed to the MRC president, they revealed being in accordance with the Kamto on the need to revise the electoral code that will go a long way to guarantee free and transparent election processes in Cameroon.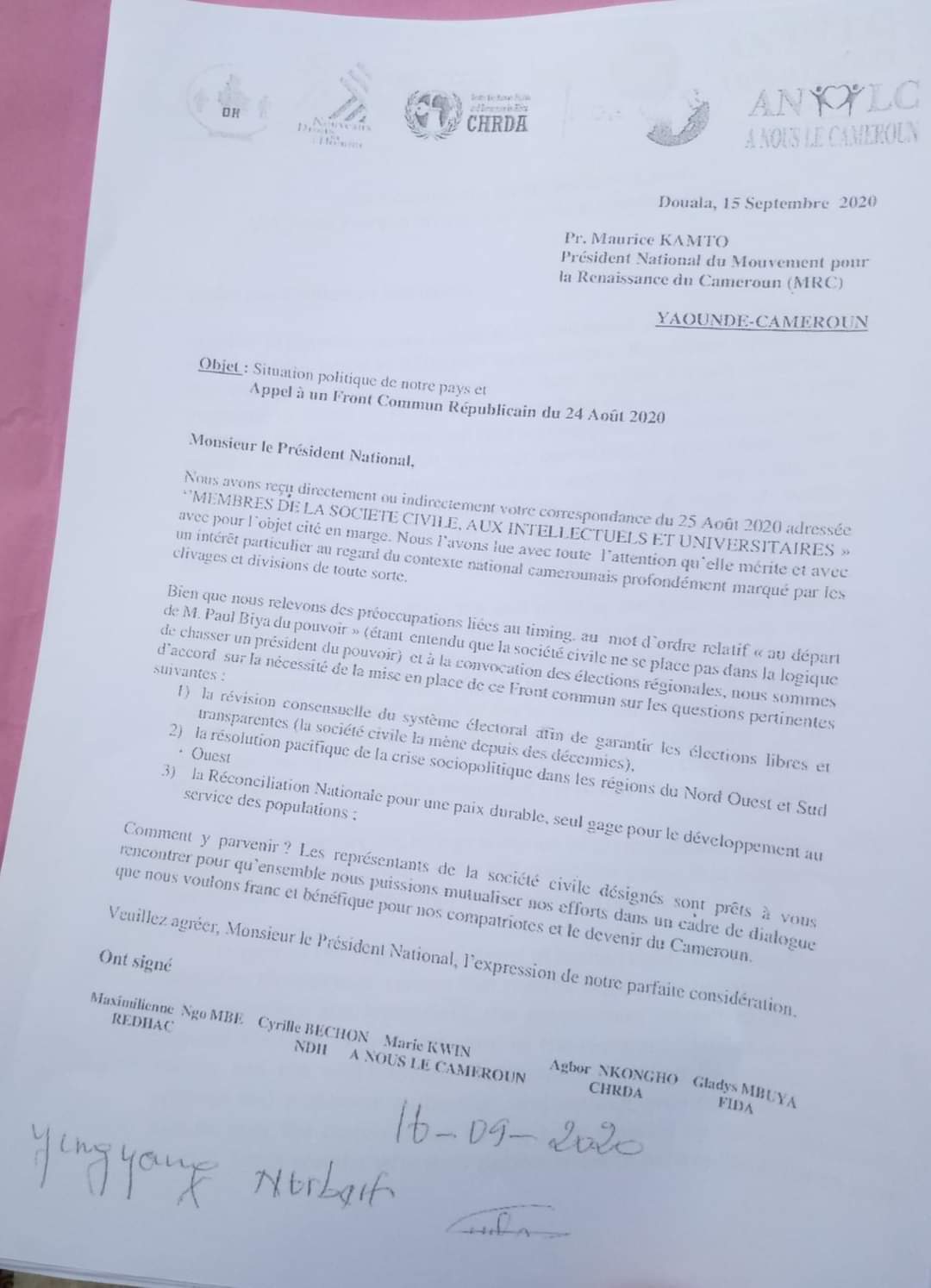 They also talked on the need for the unconditional resolution of the crisis in the North west and the South west regions; and finally a national reconciliation that will guarantee long lasting peace that will then enable development in the country.
The civil society groups ended their letter by reiterating that they were open to meeting with Maurice Kamto to discuss more developmental projects for the country.
Mimi Mefo Info
You can help support our work through the link below